Is the keto diet safe for vegans? I tried it
Would you be satiated by a kale and olive salad?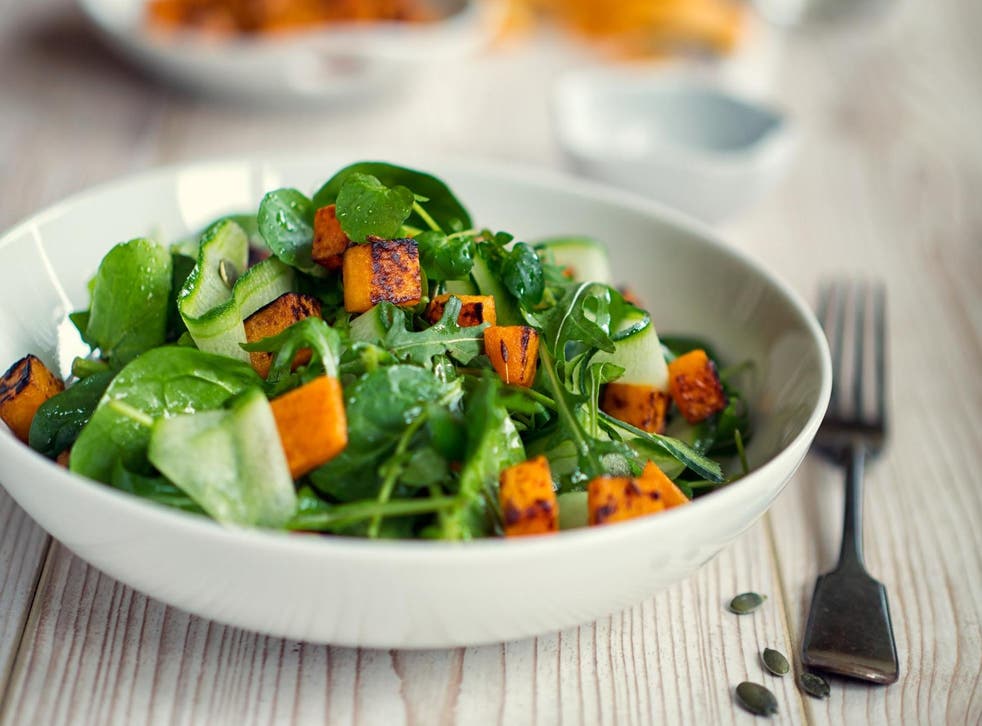 Vegans are used to being subjected to ridicule by their omnivore friends, who relish in teasing them for their restrictive diets, which they perceive to consist exclusively of gruel and leaves.
As a vegan of a mere six months, I can understand the scepticism. I don't eat meat, fish, dairy or eggs, but that doesn't mean I'm bound to a life of lettuce and chia seeds.
Thanks to the advent of plant-based alternatives to all of the aforementioned products, going vegan has never been easier, that is, unless you decide to take on the unapologetically-oppressive beast that is the vegan ketogenic diet.
When you combine the unrelenting parameters imposed by keto with the limitations of veganism, it's like sacrificing your soul to the spirits of culinary joy - there is literally nothing left to satiate you.
While motivations for following a vegan diet range from ethical to environmental, the ketogenic diet is exclusively designed for weight loss.
It's a low-carb, high-fat plan designed to put your body in the optimum metabolic state for fat-burning, known as ketosis.
A conventional keto diet is rich in high-quality meats, yoghurts and cheeses, not so good for the vegan folk.
It was recently ranked the "worst fad diet" in an annual list compiled by the US News & World Report, so it might not even be that good for the non-vegan folk either.
I went vegan for 10 weeks and this is what it did to my mind and body
The difficulty with following both diets simultaneously is that many of the keto's "out-of-bounds" foods are staples for vegans, such as fruits, grains and legumes, making it very tricky for the layman vegan to combine the two and maintain a semblance of sanity, let alone nutritional value.
I realised this firsthand when I tried this woeful pairing for seven days via a trendy celebrity-style delivery service which promised to make me look and feel like Gwyneth Paltrow.
Needless to say, I look and feel no more like a moon juice-drinking, vaginal-steaming Hollywood starlet than I did before trying the diet - and I'm okay with that.
My plan involved having three meals and two snacks a day - all of which was delivered to my door - with every meal excluding the foods I typically rely on to survive, such as quinoa, bananas and basically every carbohydrate you can dream of.
"How hard could it be?" I remember thinking, "I'm a vegan, I can do the restrictive thing. I got this."
However, after seeing day one's breakfast - a self-identifying "kale and olive salad" - my flagrant hubris that I could take on the vegan keto diet in all its draconian glory was quickly crushed.
My pessimism was only exacerbated over the seven-day-long period, during which time I was forced to supplement almost every pallid meal with at least three slices of toast.
To give you an idea of the kind of travesties I was dealing with, a typical day following my vegan keto plan would consist of a flaccid salad breakfast followed by a green juice or a small handful of walnuts.
Lunch might be a bean sprout and spinach salad or a garlic mushroom pile-up masking itself as a burger.
Another snack would follow - perhaps a protein ball or some cucumber sticks - and then it was time for dinner, which was as joy-deprived as its preceding meals.
I don't think I've eaten quite so much bread in my life as I did during that one week.
James Cameron's upcoming documentary 'The Game Changers' hails vegan diet over viagra
I should mention that I'm not just a glutton, I'm also a keen gym-goer, meaning that I need more than leaves and nuts to sustain my energy levels, let alone my mood.
It turns out I'm not alone in thinking the vegan keto diet isn't the best idea, a number of dietitians have also criticised it online for its lack of nutritional value.
The tricky thing is that veganism alone already puts you at risk of a number of nutritional deficiencies, such as calcium, vitamin D, B12 and iron, which are only exacerbated with the addition of ketogenic limitations.
"Combining veganism and a ketogenic diet may be extremely dangerous," leading Harley Street nutritionist Rhiannon Lambert told The Independent.
"You will most likely find yourself very low in energy and lacking essential nutrients from the diet. You just can't beat a well-balanced diet that includes a variety of complex carbs, proteins, essential fats and plenty of fruit and veg."
Lambert added that the research surrounding conventional ketogenic diets suggests it may only be beneficial with those with epilepsy and under no circumstances should be pursued long-term without professional supervision.
Back to the bread basket I go.
Register for free to continue reading
Registration is a free and easy way to support our truly independent journalism
By registering, you will also enjoy limited access to Premium articles, exclusive newsletters, commenting, and virtual events with our leading journalists
Already have an account? sign in
Register for free to continue reading
Registration is a free and easy way to support our truly independent journalism
By registering, you will also enjoy limited access to Premium articles, exclusive newsletters, commenting, and virtual events with our leading journalists
Already have an account? sign in
Join our new commenting forum
Join thought-provoking conversations, follow other Independent readers and see their replies