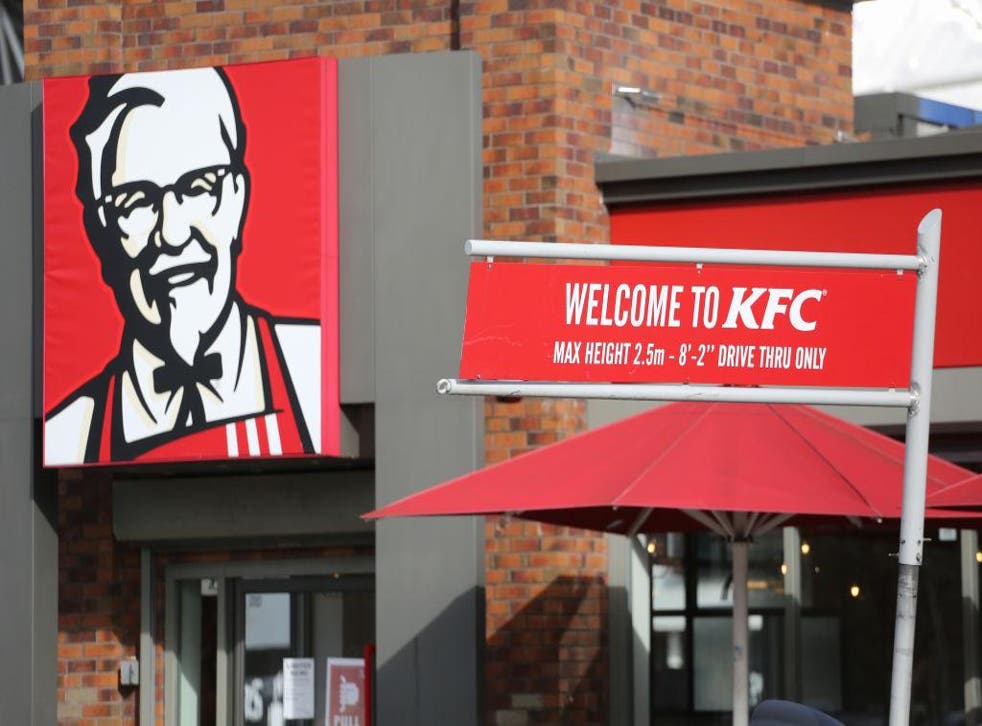 KFC faces gravy shortage days after chicken crisis due to 'ongoing distribution challenges'
First the chicken, now the gravy… what next?
Just a couple of weeks after the KFC chicken crisis was first announced, the fast food restaurant is facing another dilemma with an apparent gravy shortage.
People across the country have been struggling to cope with KFC's lack of chicken, which all came about due to "teething problems" with a new delivery partner.
Just over a week ago, it was reported that half of the KFC restaurants in the UK had been forced to close.
While the majority of the branches are now back up and running, a number of customers have been left feeling dismayed by the scarcity of gravy available at the fast food chain.
"I'm eating a KFC in Warrington and they have no gravy. What is going on!", one person wrote on Twitter.
Another person detailed how she'd sent her boyfriend to a KFC, only for him to return with no gravy to accompany her food order.
A spokesperson from KFC has explained that they're doing everything in their power to ensure that KFC returns to business as usual as soon as possible.
"97 per cent of our restaurants are now open, however, due to the ongoing distribution challenges DHL is experiencing, some restaurants are continuing to serve a reduced menu, including gravy," the spokesperson told The Independent.
"We're working as hard as we can to get this sorted out, we know that our gravy is a big favourite!"
It was recently revealed that a KFC supplier had been selling chicken for as little as £1 in order to shift excess produce, when an order of 20,000 chicken pieces was returned from a DHL delivery depot in Rugby to Moy Park.
People have been going to extreme lengths to express their disappointment over the chicken crisis, with some even bothering the police with emergency calls about the issue.
Tower Hamlets Metropolitan Service shared a tweet urging people to refrain from calling the police force over the matter, which has since gone viral on Twitter.
"Please do not contact us about the #KFCCrisis - it is not a police matter if your favourite eatery is not serving the menu that you desire," they said.
The tweet has currently been liked more than 20,000 times and has been retweeted nearly 12,000 times.
Register for free to continue reading
Registration is a free and easy way to support our truly independent journalism
By registering, you will also enjoy limited access to Premium articles, exclusive newsletters, commenting, and virtual events with our leading journalists
Already have an account? sign in
Register for free to continue reading
Registration is a free and easy way to support our truly independent journalism
By registering, you will also enjoy limited access to Premium articles, exclusive newsletters, commenting, and virtual events with our leading journalists
Already have an account? sign in
Join our new commenting forum
Join thought-provoking conversations, follow other Independent readers and see their replies