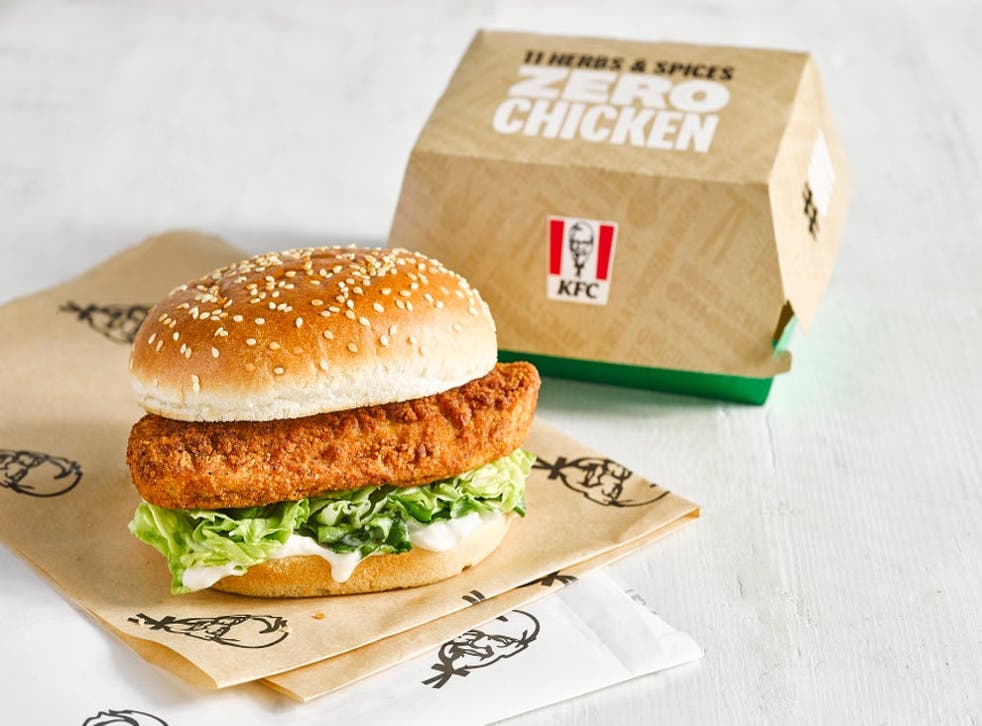 KFC vegan 'chicken' burger returns for Veganuary
The award-winning meat-free burger is back after selling out in stores across the UK
Vegans rejoice, KFC's meat-free alternative to their signature chicken fillet burger is returning to UK stores to celebrate Veganuary.
The vegan burger is officially launching at KFC restaurants, including takeaway and drive-thru, from 4 January - but you will have to be quick as it's only available until 28 February.
KFC first announced the launch of the burger in June 2019 - initially dubbing it "The Imposter" – and it went on to sell out within four days in chains across the country.
One branch of the fast-food restaurant on Gloucester Road in London said it was selling one burger approximately every minute before running out of stock.
KFC said at the time that sales of The Imposter were 500 per cent higher than its classic chicken burger.
Speaking at the initial launch, Ira Dubinsky, innovation director at KFC UK and Ireland, added: "The Colonel was all about welcoming everyone to his table – now vegans, flexitarians and our fried chicken fans can all enjoy the taste of our Original Recipe together.
We've worked hard to perfect the flavour and make a Vegan Burger the Colonel would be proud of. It's the flavour of KFC, just with zero chicken."
Since renamed the Original Recipe Vegan Burger, it uses Quorn instead of chicken breast fillet for the burger, which is then coated in the Colonel's Original Recipe herbs and spices and served with vegan mayonnaise, fresh iceberg lettuce and a soft-glazed bun - and all for £3.99.
Last October the sell-out burger won the Peta (People for the Ethical Treatment of Animals) award for Best Vegan Chicken Burger during its annual Vegan Food Awards.
It comes after the coronavirus pandemic saw an increase in interest for veganism, with the organisers behind the annual Veganuary campaign preparing for their biggest year yet.
More than 350,000 people have already officially signed-up to take part this year, which is a 50 per cent increase from the same time last year.
In August, a survey commissioned by Veganuary found that a third of people in the UK were eating more vegan food as a result of the coronavirus outbreak, primarily in a bid to be healthier.
Join our new commenting forum
Join thought-provoking conversations, follow other Independent readers and see their replies