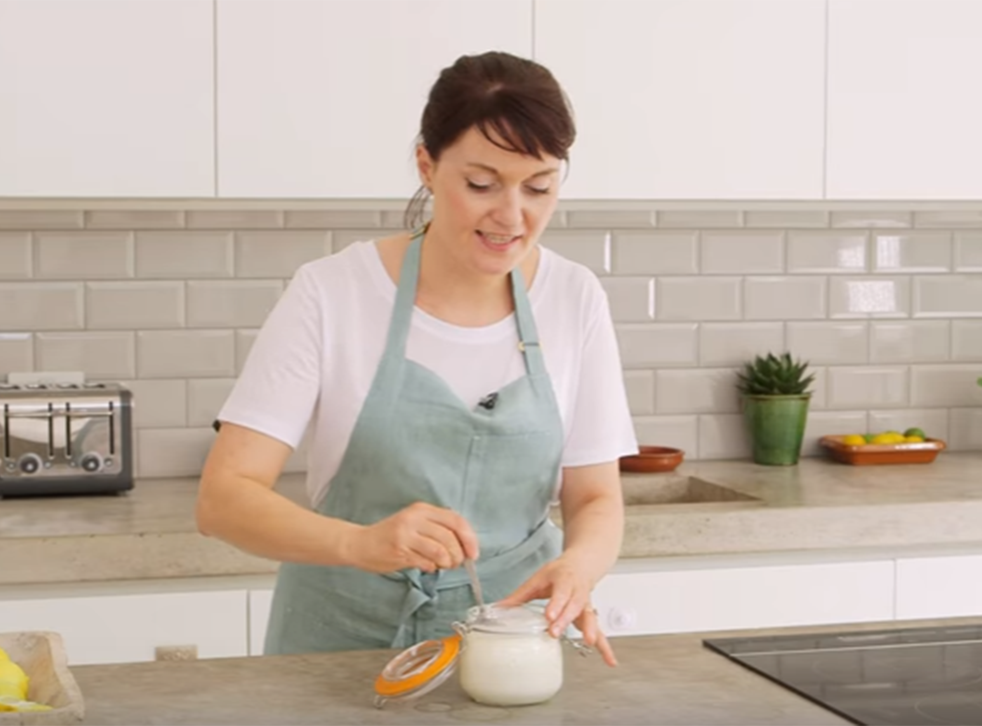 Kitchen Essentials: How to make yoghurt from scratch
In the final instalment of our Kitchen Essentials column Laoise Casey shares how to make a delicious yoghurt for breakfast or as a base for countless dishes
Laoise Casey
Thursday 08 December 2016 12:51 Comments
Making your own yoghurt at home is a simple process. The first time I made it I was surprised by how easy it was. There is also something enjoyable about making yourself a breakfast with homemade yoghurt, perhaps with a sprinkling of coconut flakes on top.
For this base recipe there are just two ingredients – milk, and yoghurt with living bacterial cultures, which make the magic happen. As there are only two ingredients involved use the best produce you can get. For an extra creamy yoghurt try adding a teaspoon of milk powder to the milk when heating it. Cream is also an excellent addition. For a low fat version you can use skimmed milk but it will make a thinner yoghurt.
If you hang the yoghurt you can use the liquid that drains off, the whey, to make smoothies and sauces, drink it, or try using as a marinade for chicken breasts before pan-frying.
I learned how to make yoghurt from the sous chef, Patrick, at Paradise Garage, where I work. We spent some time in the restaurant experimenting with different flavours. Once you can make plain yoghurt you can then create different types depending on what you like.
You can then make
One of my favourites is coconut yoghurt, by adding some creamed or freshly grated coconut. I love this topped with toasted pistachios and honey for a quick dessert or snack. Add a pinch of salt to homemade yoghurt that you have previously hung and hang it again to make labneh – a Middle Eastern strained yoghurt. Hang overnight. Sprinkle with za'atar and serve with flat breads.
Make a yoghurt cake with flour, sugar, eggs, olive oil, fruit and yoghurt.
Marinate chicken breasts in a mixture of yoghurt, curry powder, turmeric and garam masala. Then pan fry for tender, juicy chicken. Stir through some chopped coriander, coriander leaves and cucumber, then season well and mix together to make a raita.
Roast an aubergine in a very hot oven. Then using a hand blender, blend with yoghurt, toasted cumin seeds, lemon juice and finish with a glug of extra virgin olive oil. This makes a lovely dip to have with pitta breads or as a sauce for roast lamb.
How to make yoghurt
Ingredients

1 litre whole milk
85g live Greek yoghurt
Equipment

Saucepan
Thermometer
Whisk
Container
​J-cloth or muslin
Elastic band or string
Tea towel
How to
Make sure all your equipment is very clean before you start. Heat the milk to 85C in a saucepan over a medium heat. Then take the pan off the heat and leave it to cool to 46C. Whisk in the live yoghurt.
Pour into a container, cover with a j-cloth or muslin and wrap in a tea towel to keep it warm. Leave in a warm place for 8 – 12 hours depending on how thick and tangy you want your finished yoghurt to be. Refrigerate when ready – I like to then hang it overnight for a thicker yoghurt (like Greek yoghurt). For your next batch just use some of your homemade yoghurt as your starter, instead of buying more yoghurt. Store in the refrigerator for up to 2 weeks in a sterilised jar. To sterilise jars, wash them well with hot soapy water and rinse or run through the dishwasher. Place in a pre-heated oven at 115C for 20 minutes to dry them out. Sterilise lids by placing them in boiling water for 1 minute.
What to do if
If the yoghurt tastes gone off do not use it. If the yoghurt is too thin, try adding more Greek yoghurt to it.
For more tips follow Laoise Casey: Twitter @laoisecooks Instagram @laoisecooks
Register for free to continue reading
Registration is a free and easy way to support our truly independent journalism
By registering, you will also enjoy limited access to Premium articles, exclusive newsletters, commenting, and virtual events with our leading journalists
Already have an account? sign in
Join our new commenting forum
Join thought-provoking conversations, follow other Independent readers and see their replies