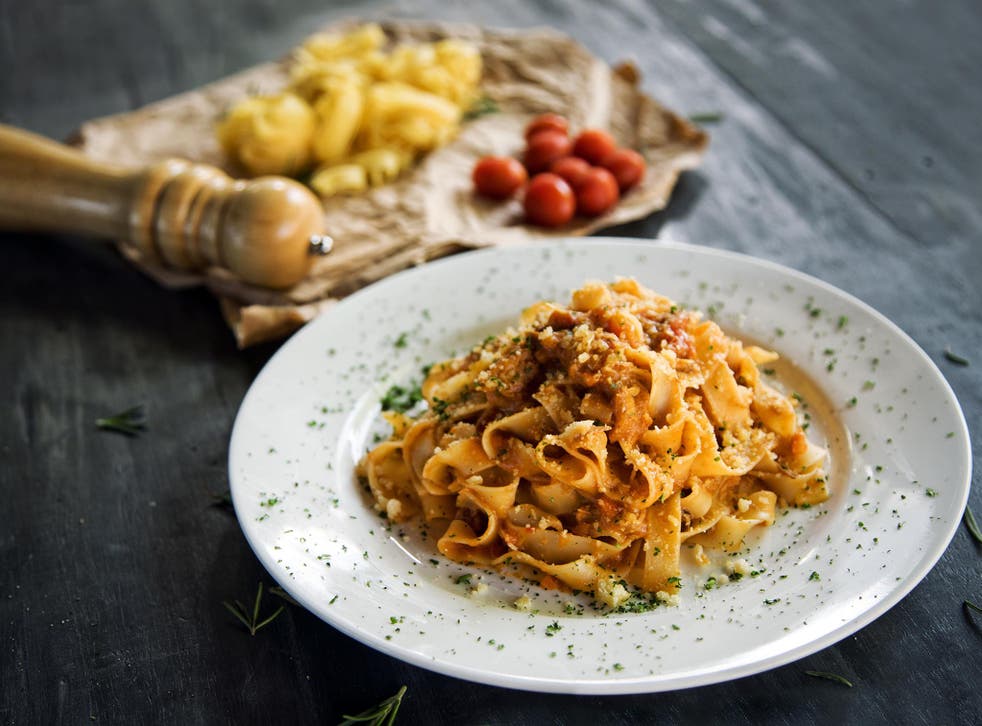 The 21 kitchen essentials you need to have by the time you're 30, according to top chefs
There's only so long you can get by with the pans your mum bought you as a student... 
To-die-for food isn't just about the best ingredients. While the purest olive oil, a cut of steak with the most beautiful marbling or the freshest pasta certainly help when cooking up a storm, they're not much use if you don't have a decent set of knives or pans to prepare them with.
But where should you begin? Which so-called "kitchen essentials" are actually essential, and which ones will end up gathering dust in the back of a cupboard alongside your ill-advised cake-pop maker and juicer with more components than anyone can be bothered to wash.
The Independent asked some top chefs which items they can't live without, and that the rest of us should have in our kitchens by the time we hit 30.
Silvia Baldini is a New York-based chef and winner of Food Network's Chopped
Sharp knives are essential and range in sizes and shapes. I would suggest at least four: a chef knife, a long serrated bread knife, a good paring knife and a slicing or carving knife. If you want to show off I would also get a butchering knife. That's usually also called a boning knife and it's great for meat and wild game.
A good food processor is the backbone of my prepping: it kneads, chops, puree, and slices. A standing mixer is a must for baking, whipping and mixing. You can later, when you get a raise, go crazy with the fancy attachments. I like the pasta shapers, the grinder and the ice cream bowl. Measuring spoons and cups are also important, as is a scale. I also rely on a sharp pair of scissors a lot. First and for most, I use my scissors instead of desperately trying to open packages and vacuum packed items, then I use them to quickly snip herbs, small tomatoes and I even employ them to portion whole salmon fillets once cooked. The slices comes out clean and neat.
The world's biggest food fights

Show all 11
Robert Prendergast is the executive chef at the Waldorf Hotel in London
Straight off the bat people we need a good set of knives - a tomato knife is my favourite - and not the generic cheap ones you can have in most generic outlets. Invest in some quality and it will last a lifetime. Secondly a good hand blender for smoothies and cocktails - or naughty and nice as I like to refer to it - as well as some nice pans, including a griddle pan. Get some tongs, a Thermomix, an espuma gun[for making foam] just because they are fun, a Robot Coupe or Kitchen Aid.
As for food, every larder should have a good excellent olive oil, baking and pasta flour, rich salted butter, eggs, double cream - for the naughty days - onions, root vegetables, garlic, ginger, a selection of fresh herbs, some good cooking chocolate than a dash of ambition, a sprinkle of creativity and patience. With all of that you can create something fantastic, learn something new and have a good time and you know what, if it doesn't it's OK, as its only through our failures that we learn and expand our repertoire.
Paul Macnish is executive chef at Knowsley Hall and the private residences of the Earl and Countess of Derby
If I had to pick five items to set up a kitchen regardless of your age these five are pure essentials. One: a good heavy based frying pan, preferably deep. This seems expensive at first but after buying seven rubbish frying pans it won't seem quite as expensive.
Two: a good quality sea salt. I'm a lover of Maldon personally. It's without a doubt an essential of any kitchen. Three: Tongs that actually work. Not some funky looking bits of metal that don't actually close with the pressure of a dead fish. And not too long either, some people's tongs are ridiculous.
Four: Chilli sauce of some kind is a must, I don't care which one it is. Presently I have six on the go: Sriracha (of course), chiu chow chilli oil, preserved black bean and chilli oil, tabasco, Bergfeuer chilli sauce (which is a Swiss tabasco and it's incredible) and a smoky chipotle ketchup.
Lastly, an item very close to my heart, the good old mortar and pestle. So much goodness can be created from these bad boys, pestos, dressings, curry pastes and of course simply grinding your spices. Plus they do look pretty special.
James Howe is a La Belle Assiette private chef based in King's Lynn, Norfolk
Everyone should have a good quality pasta machine. I also couldn't live without my stick blender. You save so much money using leftovers to make soups and sauces instead of just throwing those veggies from last nights dinner away.
Mike Whitehurst is a La Belle Assiette private chef based in Wolverhampton
I'd go for a good thick wooden chopping board, a good set of knives and a cocktail shaker. A Magimix for puree and vegetable slicing and a Kitchenaid or similar for making sponge batter or dough.
If you're doing well in life then get yourself a Pacojet - the finest food blender I've ever come across - great for silky smooth soup or ice cream or anything else you can think of.
Morganne

Ilett

, is a La Belle

Assiette

private chef based in Cardiff
A Kitchenaid is my number one piece of equipment. I make a lot of bread cakes and meringue, a Kitchenaid enables me to do this while I get on with other things, often with better results than doing it by hand.
It always amazes me how many people over the age of 30 have poor quality or worse, poorly maintained knives. A good knife is essential.
I favour heavy wooden chopping boards and these aren't as common as I feel they should be. They are easy to clean, attractive and don't damage knives.
Two true luxuries I aspire to have before I'm 30 are a marble work surface for delicate pastry work and a large deep, porcelain kitchen sink as dishes and food washing is made so much easier by a reasonable sized sink. I'm now 27 and therefore, in a hurry!
Daniel Petitta is Head chef at Saint Luke's Kitchen, LIBRARY London. He is from Rome
The one kitchen item you should own by the age of 30 is a blender. It is by far the best investment you can make in your kitchen. Making homemade sauces such a pesto and hummus become a no-brainer.
Steve Groves is head chef at Roux at Parliament Square, London, and former winner of MasterChef: The Professionals
The most important tools in my kitchen at home or at work are a good set of knives. They don't have to be hugely expensive and your set doesn't have to be massive. I would recommend: a good paring knife which you can buy for a few pounds, a larger chef's knife, a flexible knife and a serrated knife. This should be good enough to start with.
Then you will want some means of sharpening, I use a steel but if you're not confident with that there are options for sharpeners with set sharpening angles. The key is to sharpen (or hone) little and often, the steel I use is actually just to hone the blade, if I lose the edge I will use a whetstone. With a sharp set of knives you can be more accurate, faster and safer than if using blunt ones.
Loic Le Pape is a La Belle Assiette chef based in Brighton
Everyone by 30 should have a French cafetiere for an ideal start of the day; an easy to use blender and juicer for those who want to be healthier.
And I cannot live with a cast iron dish perfect for entertaining and creating fabulous dishes such bourguignon, chicken chasseur or any other slow cooked recipes.​
Join our new commenting forum
Join thought-provoking conversations, follow other Independent readers and see their replies