Krispy Kreme's KKK Wednesday is the most racist way to enjoy doughnuts this half term
It wasn't immediately obvious it actually stands for 'Krispy Kreme Klub'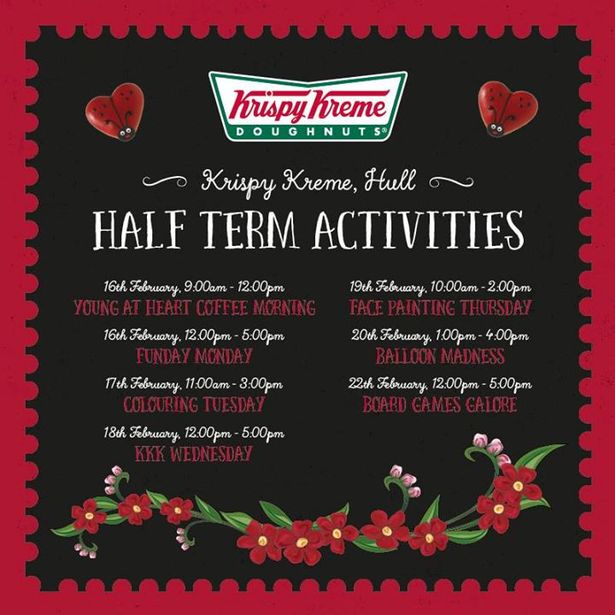 Krispy Kreme doughnuts has launched KKK Wednesdays, a club presumably for fans who only like white frosting.
Standing for 'Krispy Kreme Klub' but unfortunately sharing the same acronym as the Klu Klux Klan, the weekly night was announced on the company's Facebook page, before being swiftly removed.
"Why not come and join us in our Hull store during the half term holiday with the children, for our fun activities..." it said.
Ironically, 'KKK Wednesday' follows 'Colouring Tueday', perhaps a more multicultural event.
Krispy Kreme's followers were quick to point out the gaffe, with one commenting: "For those Brits who may not be familiar: the KKK was a society of American southern white male members of the Democrat Party who were wont to dress up like ghosts and dance around a burning cross before fanning out with torches (dipped in oil and burning, not flashlights) to commit unspeakable crimes."
"Krispy Kreme apologises unreservedly for the inappropriate name of a customer promotion at one of our stores," a spokesperson for the company said. "This promotion was never intended to cause offence. All material has been withdrawn and an internal investigation is currently underway."
As racially-charged gaffes go, this is second only to Sainsbury's 'get the look' slave campaign.
Join our commenting forum
Join thought-provoking conversations, follow other Independent readers and see their replies