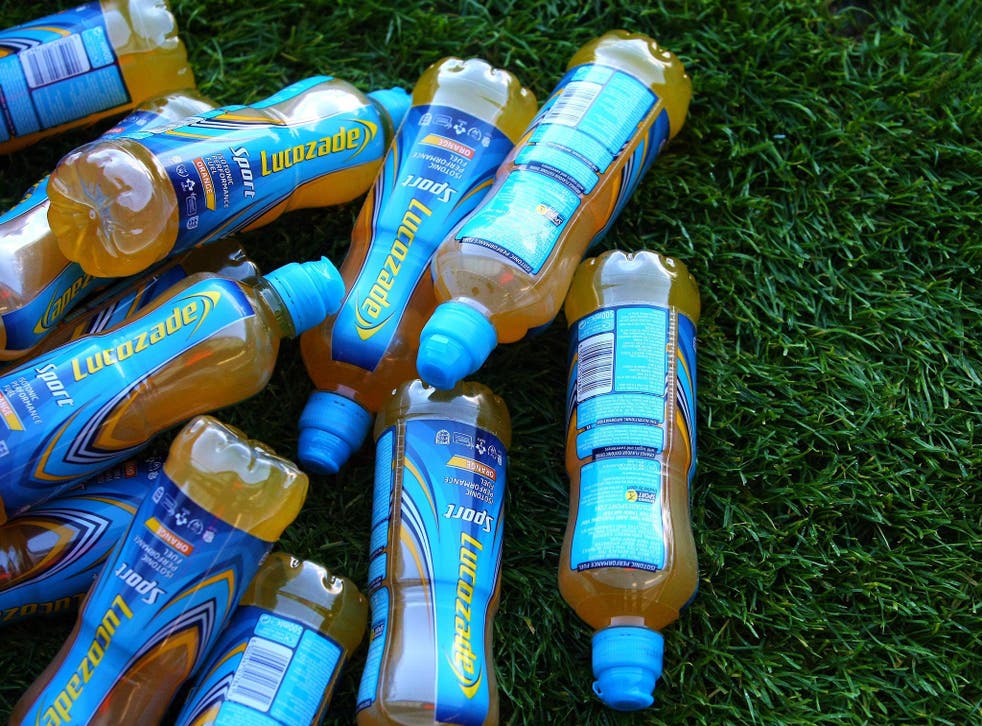 'It tastes nasty': Lucozade fans complain after soft drink firm switches to lower-sugar recipe
The drinks giant has rolled out a recipe containing 50 per cent less sugar
Fans of Lucozade have complained that the drink now tastes "horrible" after its manufacturer switched to a lower-sugar recipe.
The makers of the soft drink have been forced to respond to dozens of complaints online, after it rolled out Lucozade products containing 50 per cent less sugar than before.
Consumers have taken to Twitter to highlight their distaste for the new formula.
The firm's Twitter account responded to customers by saying that it would pass the feedback on to its development team.
Lucozade Ribena Suntory, the company which produces soft drinks including its namesakes as well as Orangina and V Energy, announced in November 2016 that it would be stripping half of the sugar from drinks.
The decision follows pressure placed by campaigners on the soft drinks industry to make drinks healthier in order to tackle the global obesity epidemic.
At the time, Peter Harding, chief operating officer at LRS, called the shake-up a "game changer" in an interview with The Times.
"The world has changed, with consumers now wanting healthier drinks and more action from the brands they regularly enjoy," he said.
In March, chancellor Philip Hammond announced that soft drinks containing high levels of sugar would see a tax hike in April 2018, to try to curb rates of obesity, tooth decay, and type 2 diabetes.
Mr Hammond said that drinks with more than five grams of sugar per 100ml will be levied by 18p per litre. Drinks containing eight grams or more would be hit with an extra tax of 24p per litre.
A spokesperson from Lucozade Ribena Suntory said: "We're sorry to hear that some consumers have tasted a change in Lucozade.
"We conducted extensive research with a large representation of our loyal consumers who told us that the new recipe was still the brand they loved to drink – and the majority of them couldn't identify a difference.
"We think our drinks developments team has done a brilliant job to remove 50% of the sugar while keeping the great taste, but we will be sure to pass this feedback on to them."
Join our new commenting forum
Join thought-provoking conversations, follow other Independent readers and see their replies