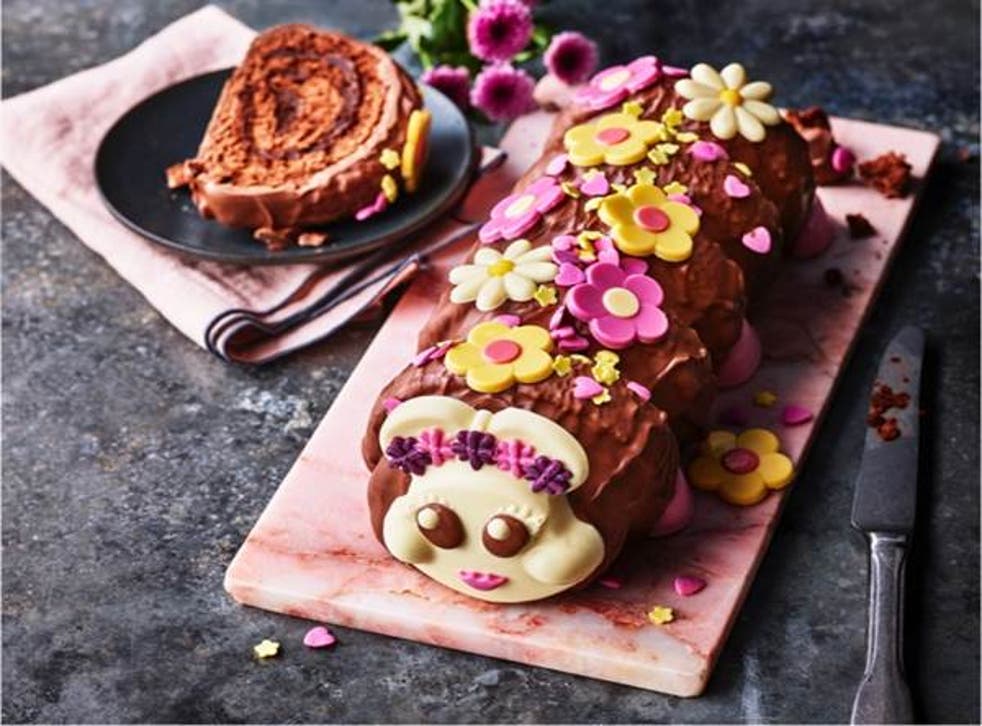 M&S gives Connie the Caterpillar a makeover for Mother's Day
The nation's beloved chocolate cake is now available in a flowery edition for spring
Marks and Spencer has launched a Flower Power Connie the Caterpillar in time for Mother's Day.
The UK's celebrity chocolate log cake can now be purchased with Connie wearing pink chocolate high tops, a floral headband and covered in star and heart sprinkles.
"Connie is all dressed up for spring with her first themed makeover," said an M&S spokesperson to The Independent.
Connie's usual super cute pink bow, trendy trainers and pink hearts have been swapped out, now she's covered in pink, yellow and white chocolate flowers. Under her thick chocolate layer, is the classic Colin/Connie chocolate cake with a chocolate buttercream swirl.
Flower Power Connie the Caterpillar is already on UK shelves (priced at £10).
"Move over Colin … It's Connie's time to SHINE!," wrote M&S on their Instagram post with the news of the release.
Colin the Caterpillar has become a birthday party staple in UK. He celebrated his 30th birthday last year, the year when many birthday celebrations were cancelled.
Seasonal versions of the beloved chocolate cake have included Halloween and Christmas Colins, some brides and grooms have even commissioned giant wedding cake versions of Colin and Connie Caterpillars.
In 2016, M&S introduced Connie the Caterpillar as Colin's girlfriend, she was a great success. "They hit it off at a friend's birthday party and got married in 2017 and they've sat side by side on M&S Food shelves ever since," said an M&S spokesperson. Connie's is also available as a mini roll.
Other UK retailers have created their own versions of Colin and Connie, Sainsbury's has it Wiggles cake with added hundreds and thousands on its body (£6), Waitrose's has Cecil (£7), which looks extremely similar to Colin, only with white stripes on his body, Tesco's has Curly (£6) with a big orange face, and Asda's has it Clyde cake with a big yellow face (£5.92).
More than 15 million Colin the Caterpillar cakes have been sold since it was introduced in 1990.
Join our new commenting forum
Join thought-provoking conversations, follow other Independent readers and see their replies