The Independent's journalism is supported by our readers. When you purchase through links on our site, we may earn commission.
People 'may never shop the same way again', says M&S boss
'Whilst some customer habits will return to normal, others have changed forever,' says Steve Rowe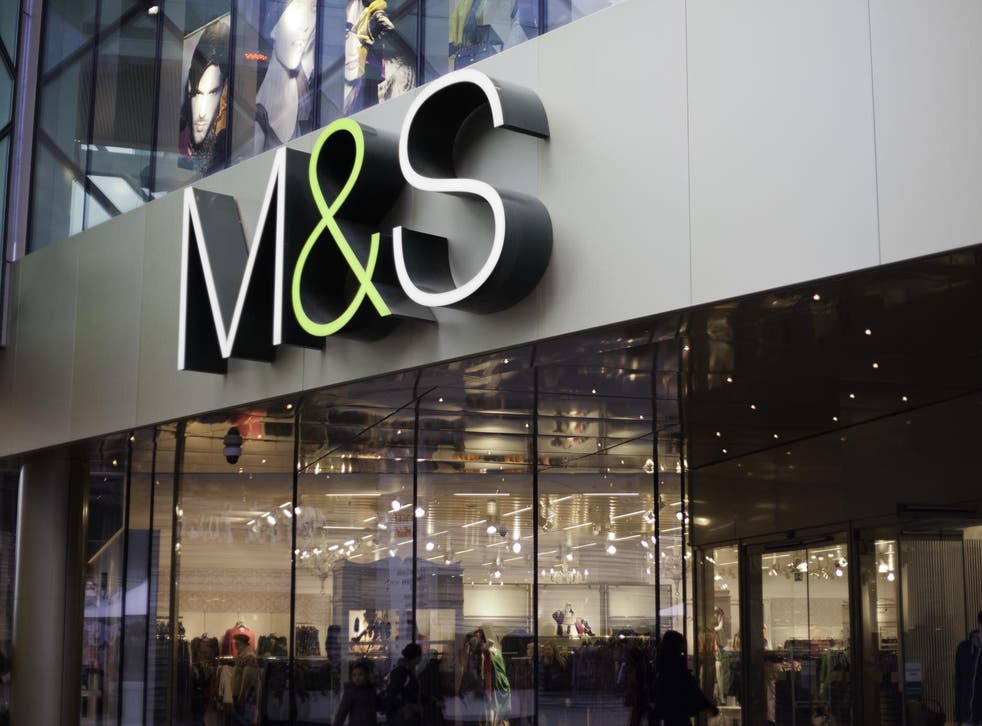 Customers "may never shop the same way again" thanks to the coronavirus outbreak, the CEO of Marks & Spencer has said.
Steve Rowe explained that while some customer habits may return to normal once we emerge from the pandemic, many others will be permanently changed and will affect how people shop for food, clothing and other essential items.
"Whilst some customer habits will return to normal, others have changed forever," he said, adding that sales of formalwear at M&S have taken a major decline since Boris Johnson imposed a national lockdown on 23 March.
"On conference calls I haven't seen anyone in a suit yet," said Rowe.
"We are barely selling any suits and the number of ties I could probably count on one hand."
Meanwhile, Rowe added that customers are also buying more frozen foods, with sales up by 75 per cent on the year in the UK, the BBC reports.
Online shopping has surged too, while sales for T-shirt bras and bathroom products have also risen.
Marks & Spencer is one of the only major supermarkets not to have its own online delivery service.
In September, the retailer will partner with Ocado in order to allow customers to shop its products online.
The partnership will replace that which was previously between Waitrose and Ocado.
Coronavirus: Empty supermarket aisles
Rowe's comments come after Marks & Spencer was accused of exploiting the coronavirus pandemic by selling bottles of hand sanitiser for more than double the cost of its competitors.
Demand for the product has increased rapidly during the coronavirus crisis, as people have been encouraged to regularly wash their hands or use hand sanitiser if soap and water are not available.
In recent weeks, Marks & Spencer has been advertising 500ml bottles of Belux hand sanitiser in its stores for £11.50, costing twice as much as equivalents found in other high street retailers such as Boots and Superdrug.
Branded 500ml bottles of hand sanitiser can currently be purchased from Boots for just £4.15, while Superdrug is selling 300ml of hand gel for £3.49.
Register for free to continue reading
Registration is a free and easy way to support our truly independent journalism
By registering, you will also enjoy limited access to Premium articles, exclusive newsletters, commenting, and virtual events with our leading journalists
Already have an account? sign in
Register for free to continue reading
Registration is a free and easy way to support our truly independent journalism
By registering, you will also enjoy limited access to Premium articles, exclusive newsletters, commenting, and virtual events with our leading journalists
Already have an account? sign in
Join our new commenting forum
Join thought-provoking conversations, follow other Independent readers and see their replies