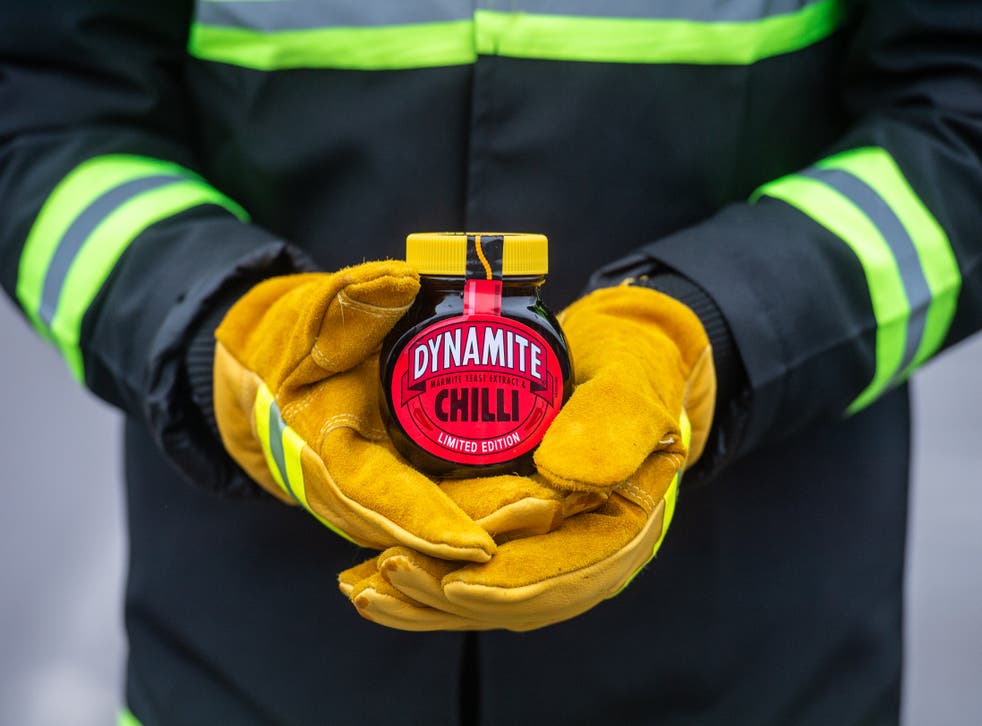 Marmite launches extra-hot 'dynamite' flavour
The new chilli flavour takes 'love it or hate it' to the next level
Marmite is launching a new limited-edition extra-hot chilli flavour.
The spread, known for it's divisive taste and "love it or hate it" slogan, will be available in "dynamite" flavour from Sunday 7 February.
According to the brand, the new flavour combines the original spread's umami-rich taste with chilli, and builds in heat and intensity as you continue eating.
Marmite's brand manager Sophie Allan described the flavour as "explosive".
Marmite Dynamite comes in 250g jars, and will be available from Sainsbury's in store and online for £3.99.
The brand launched a smooth peanut butter flavour last year, following the success of its crunchy peanut butter variety, which first went on sale in 2019. Marmite Peanut Butter was the brand's first permanent product innovation since it was established in 1902.
In 2017, a study by Victoria University found that yeast-based spreads (YBS) like Marmite were linked to lower levels of stress and anxiety.
The effect was credited to the spreads' rich vitamin B content, which is also found in the Australian yeast-based spread, Vegemite.
Conducted by researchers at Victoria University in Australia, the study examined the effects that YBS had on 520 participants.
They concluded that while the spreads significantly lowered scores of anxiety and stress, they had no effect on symptoms of depression.
Vitamins B6, B9 and B12 were cited as particularly beneficial, as they can help regulate neurotransmitters in the brain that control our mood and prevent the production of homocysteine in the blood, which can lead to stress and anxiety.
Participants each completed a survey consisting of 70-94 questions that analysed their dietary and lifestyle habits.
The study was published in the Journal of Functional Foods and was the first to find scientific proof that YBS can alleviate stress and anxiety.
"We know these extracts contain some of the world's richest sources of B vitamins, which are essential in keeping our bodies energised and regulating the nervous system," explained lead researcher Vasso Apostolopoulos.
Join our new commenting forum
Join thought-provoking conversations, follow other Independent readers and see their replies