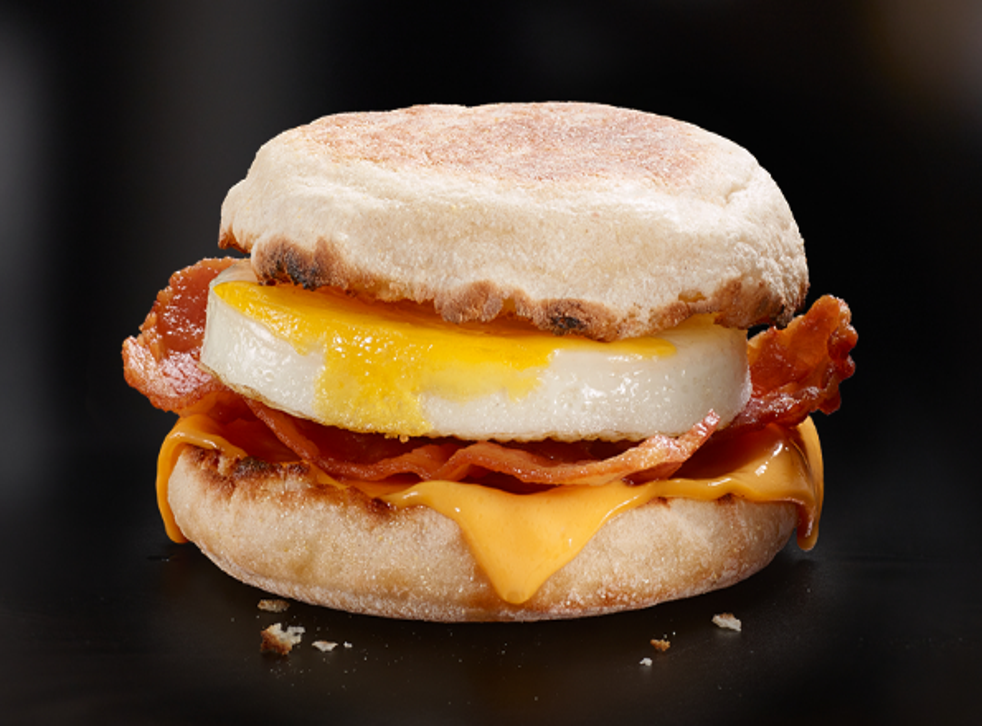 McDonald's has run out of bacon for its egg Mcmuffins
National bacon shortage leaves customers McMad
Chelsea Ritschel
in New York
Friday 01 December 2017 15:31 Comments
McDonald's breakfast lovers in the UK broke into panic this morning when it quickly became apparent McDonald's had run out of bacon.
In what turned out to be more than an isolated incident, news of the shortage spread on social media when customers were unable to purchase bacon rolls, bacon and egg McMuffins, as well as bacon and egg bagels at McDonald's locations throughout the UK. Currently, shortages have been reported in Devon, Essex, West Sussex, and Greater Manchester.
As a critical ingredient on McDonald's breakfast menu, unhappy customers were quick to take to Twitter to criticise the fast-food restaurant.
McDonald's has apologised for what they are calling a "short-term issue with the supply of bacon," but the damage has been done.
Other Twitter users contemplated what catastrophe could possibly be next.
And some hangry customers even pointed their blame to Ronald McDonald, the fast food restaurant's mascot.
The McDonald's social media team has been actively responding to irritated customers, but their assurances can only hold for so long.
McDonald's better sort out their bacon shortage - and quick.
Register for free to continue reading
Registration is a free and easy way to support our truly independent journalism
By registering, you will also enjoy limited access to Premium articles, exclusive newsletters, commenting, and virtual events with our leading journalists
Already have an account? sign in
Join our new commenting forum
Join thought-provoking conversations, follow other Independent readers and see their replies