The Independent's journalism is supported by our readers. When you purchase through links on our site, we may earn commission.
How to make McDonald's chicken McNuggets at home
A woman from Australia believes she's cracked the homemade recipe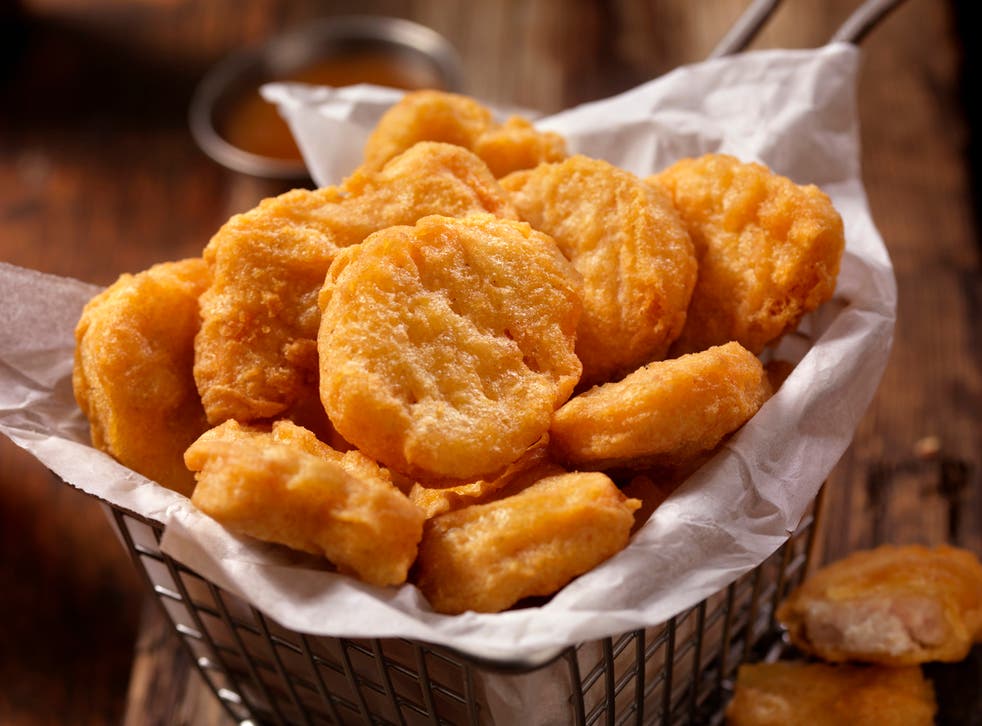 [This article was originally published in 2018]
Of all the dishes on offer at McDonald's, the chain's chicken McNuggets seem to hold a very special place in the hearts of fast food lovers.
You can now replicate the crispy, flavoursome deliciousness of the famous chicken delicacy from the comfort of your own home, thanks to the culinary prowess of one woman.
Bernadette, a high school teacher from Melbourne, Australia, recently shared her homemade recipe for chicken nuggets on a Facebook group called Homemade McDonald's.
The group was originally created in February 2018 by Joel Cornell, a 31-year-old visual and performance artist from Melbourne.
It currently has more than 18,000 members, with many going to extreme lengths to serve up burgers, McMuffins, McFlurries and fish fillets to rival the originals.
In March, Bernadette shared her innovative nuggety creation on the Facebook group, much to the delight of her foodie peers.
"Last night I challenged myself to create what some in this group had attempted but never seemed to nail - the iconic six pack 'o' nuggs and sweet and sour dipping sauce," she wrote.
"Like I honestly don't think I've ever made chicken this yum before," she continued.
Bernadette also shared a selection of images to accompany the recipe, undisputedly proving that she's managed to pull off the aesthetic of McDonald's' signature chicken McNuggets.
She gave the nuggets a rating of nine out of 10 for taste and nine out of 10 for looks, describing her efforts as a "success".
Here's everything you need to know about Bernadette's seemingly delicious nugget recipe:
Chicken nuggets
Bernadette made her nuggets using chicken breast that had been coated in flour three times using a zipped up bag, salt, Vegeta spice (a product made by food company Podravka), garlic powder, onion powder, salt and pepper.
She also incorporated an occasional egg wash into the recipe.
She placed the nuggets in the freezer in between the second and third coats of flour "to ensure crispiness", she wrote.
The alternative burgers

Show all 10
Sweet and sour sauce
The sweet and sour sauce, which Bernadette hadn't believed she'd be able to recreate, was made using apricot jam, garlic powder, onion powder, soy sauce, mustard, white wine vinegar, glucose syrup and cornstarch.
All of these ingredients were blitzed and then reduced over a gentle simmer.
She awarded her sauce a rating of nine out of 10 for taste and eight out of 10 for looks, describing the colour as "perfect".
Register for free to continue reading
Registration is a free and easy way to support our truly independent journalism
By registering, you will also enjoy limited access to Premium articles, exclusive newsletters, commenting, and virtual events with our leading journalists
Already have an account? sign in
Register for free to continue reading
Registration is a free and easy way to support our truly independent journalism
By registering, you will also enjoy limited access to Premium articles, exclusive newsletters, commenting, and virtual events with our leading journalists
Already have an account? sign in
Join our new commenting forum
Join thought-provoking conversations, follow other Independent readers and see their replies