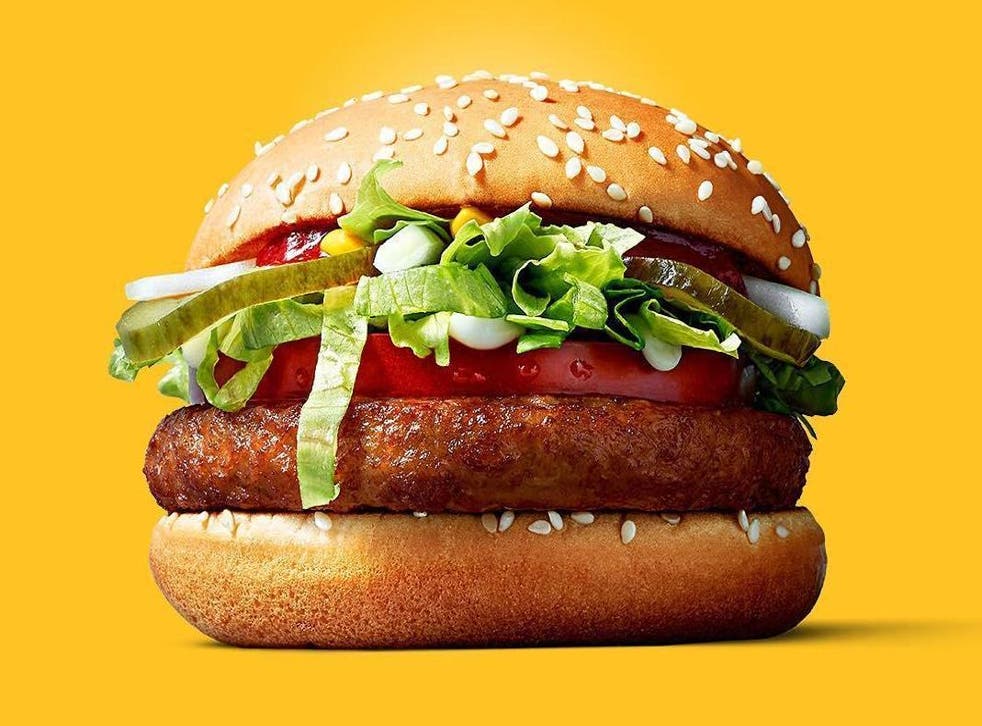 McDonald's McVegan burger launches today as excited customers say it's 'so good'
Vegans are lovin' it
Rachel Hosie
Thursday 28 December 2017 15:56 Comments
Today's the day.
Just in time for the start of Veganuary, McDonald's has launched its vegan burger - catchily named the McVegan - in Sweden and Finland.
Following a successful trial in Tampere, Finland between October 4 and November 21, the McVegan is today being rolled out across the two countries.
"The test in Finland blew all the expectations out of the water," said Staffan Ekstam, McDonald's head of food strategy in Sweden.
"We can now offer our guests a vegan burger developed in Sweden. Our ambition is that there should be something on our menu for all of the 400,000 guests who visit us every day."
The soy-based burger was created with Swedish vegan food company Anamma.
And those who've already got their hands on the McVegan seem to be enjoying it.
On Twitter, fans have described the burger as "top notch" and "so good."
Many people have excitedly Instagrammed pictures of their first McVegan burgers too.
However, not all vegans are flocking to the global fast food chain, with some explaining that they have fundamental issues with McDonald's as a company.
Despite the resistance from some though, many vegans from across the world have simply reiterated their desire for the McVegan to launch globally.
No one wants to be stuck with just fries at the end of a night out, after all.
Sadly McDonald's is yet to announce any plans to roll the McVegan out worldwide.
Register for free to continue reading
Registration is a free and easy way to support our truly independent journalism
By registering, you will also enjoy limited access to Premium articles, exclusive newsletters, commenting, and virtual events with our leading journalists
Already have an account? sign in
Join our new commenting forum
Join thought-provoking conversations, follow other Independent readers and see their replies