McDonald's goes green with pledge to remove plastic toys from Happy Meals
'We care passionately about the environment and are committed to reducing plastic across our business,' says spokesperson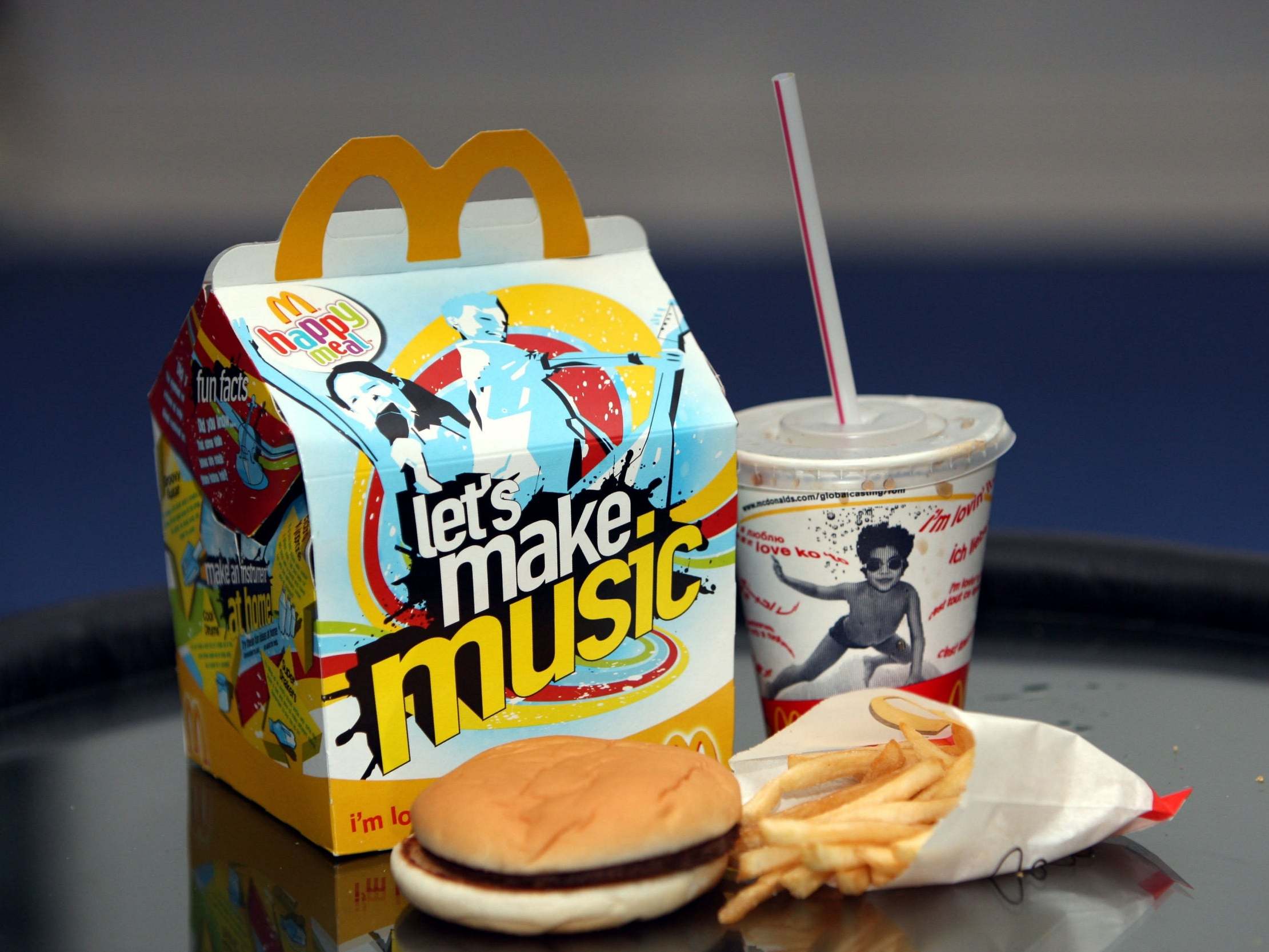 McDonald's has pledged to remove plastic toys from its Happy Meals in an effort to protect the environment.
The announcement of the measure comes following a highly-publicised petition led by two schoolgirls calling on the fast food chain to cut plastic from its Happy Meals, which are geared towards children and contain a small toy.
In a press release, the company stated that from 2021, every Happy Meal in the UK will include either a soft toy, a paper-based toy or a book, as opposed to a toy made from non-sustainable hard plastic.
The firm claims that this measure will remove more than 3,000 metric tons of plastic from its business.
Furthermore, McDonald's states the removal of plastic from its Happy Meals marks the biggest reduction of plastic by McDonald's UK and Ireland to date.​
"We care passionately about the environment and are committed to reducing plastic across our business including within our Happy Meal," said Gareth Helm, senior vice president and chief marketing officer of McDonald's UK and Ireland.
"Families have high expectations of us and we're working as hard as we can to give them the confidence that their Happy Meal is as sustainable as possible.
"Getting that right is a big responsibility, but we believe the changes we're making today have the potential to make a big difference."
Several measures are due to be put into place by McDonald's so that the franchise can test its proposed sustainability initiatives.
From this month, McDonald's is going to trial paper packaging for Happy Meal toys, the first time this has been done by the restaurant in the UK.
From August, the paper packaging will also be used to wrap books in Happy Meals. This is expected to help remove 200 tonnes of plastic from the business by 2021.
In two months time, McDonald's will give customers the option to choose between a toy or a book with Happy Meals.
The same month, the company is due to carry out a five-week "toy amnesty" across the nation, asking for customers to return any unwanted plastic toys to restaurants.
McDonald's will then recycle the plastic from the returned items to create play equipment for Ronald McDonald House Charities in the UK and Ireland.
Keith Kenny, vice president of McDonald's Global Sustainability, stated that the fast food chain is "committed to sustainable sourcing and to exploring the production of more sustainable Happy Meal Toys".
"We are excited to use learnings from these initiatives in the UK and Ireland and other market sustainability programmes to inform our global approach," he added.
Last July, it was reported that a petition set up by two schoolgirls calling for McDonald's and Burger King to axe plastic toys had amassed 400,000 signatures.
In September, McDonald's and Burger King both announced the companies were pledging to cut down on plastic children's toys. 
Join our commenting forum
Join thought-provoking conversations, follow other Independent readers and see their replies