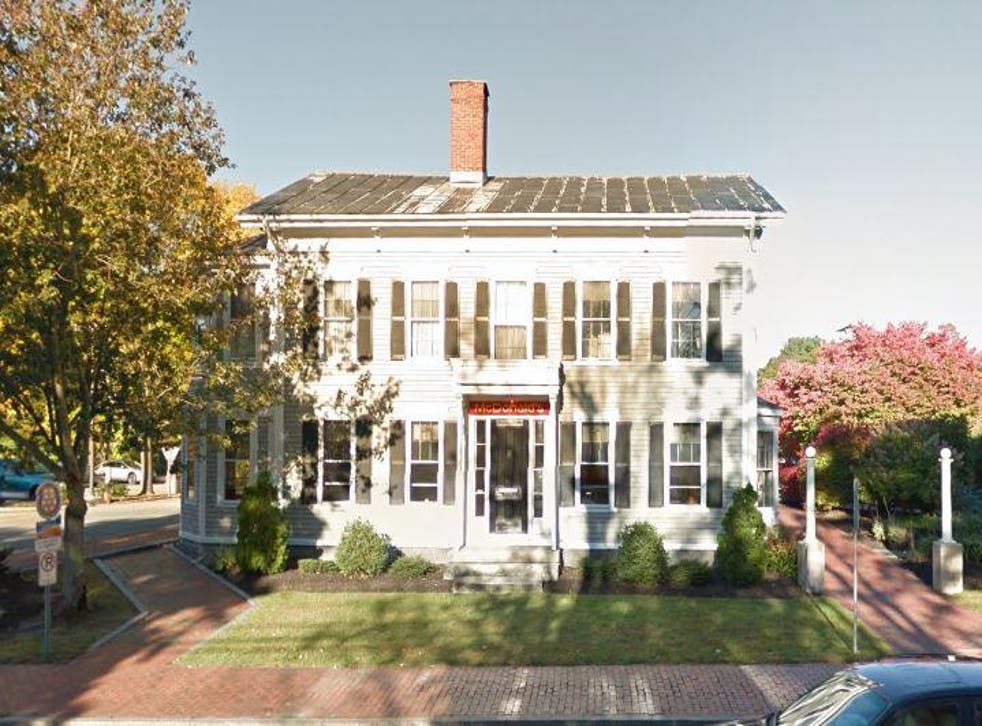 Is this the world's poshest McDonald's?
Would you like fries with your lobster roll?
Whilst there are some variations amongst McDonald's branches around the world (we all envy Europe with their McCafés), you can expect a certain degree of similarity between incarnations of the fast food behemoth.
Wherever you go, there will be golden arches, self-serve ketchup stations and Big Macs.
However, there are a few McDonald's that are distinctly different from the rest, and one of those which may be the fanciest of all can be found in Freeport, Maine, US.
The only McDonald's in the small east coast town is housed in a 168-year-old mansion and features a formal dining room complete with wooden chairs and tables topped with candles.
The colonial building was built by William Gore, a Freeport merchant, in 1850 and was named Gore House.
The building was turned into a McDonald's in 1984 - but it wasn't without resistance.
In January 1984, the New York Times reported that Gore House was set to be turned into the town's first McDonald's, but the fast food chain would not be allowed to erect its trademark golden arches.
The permit was granted by the Freeport Zoning Board of Appeals, but many residents were disappointed by the decision.
At the time, there were only 6,200 people resident in Freeport, and so McDonald's made sure to maintain the building's Victorian style.
Stephen Leroy, manager of media relations at McDonald's corporate headquarters in Oakbrook, Ill., revealed this branch of the fast food chain would be treated in "an extremely special way."
"What we are doing there is something we probably have never done before in terms of design and the amount of time and effort involved," he said. "We are willing to spend the money to make it compatible with the area, the history, the community and the people who live there."
Building design rules are very strict in Freeport, so the McDonald's has a unique aesthetic.
There are special menu items too, such as a lobster roll for $8.99 (£6.50).
McDonald's was granted permission to build a drive-thru on the side of the restaurant though.
However it's not the only colonial-style branch of the fast food chain - there are similarly grand restaurants in New Hyde Park, New York, and Independence, Ohio.
Join our new commenting forum
Join thought-provoking conversations, follow other Independent readers and see their replies