McDonald's launches the McVegan burger in select countries
Vegans are lovin' it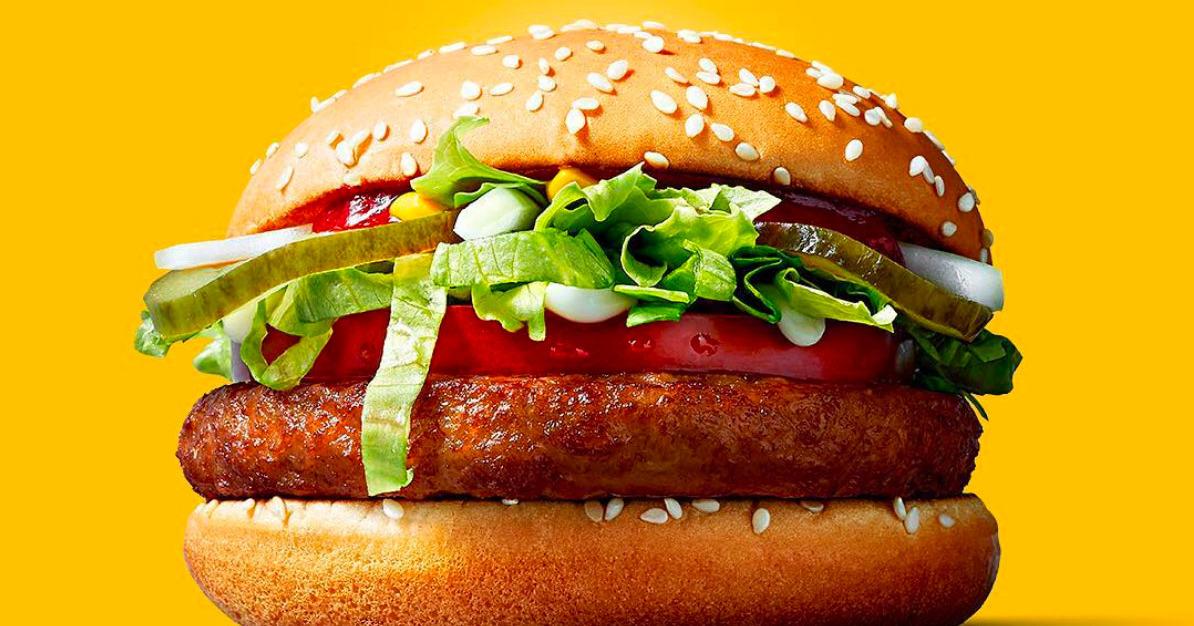 McDonald's has launched the McVegan burger across Finland and Sweden.
The McVegan burger was first offered on a trial basis in Tampere, Finland between October 4 and November 21.
However, the fast food chain received such a positive response from their consumers that they've decided to make it a permanent fixture on the menu.
McDonald's teamed up with Swedish vegan food company Anamma to create the soy-based burger.
It will be available from December 28 across Finland and Sweden.
"The test in Finland blew all the expectations out of the water," said Staffan Ekstam, McDonald's head of food strategy in Sweden.
"We can now offer our guests a vegan burger developed in Sweden. Our ambition is that there should be something on our menu for all of the 400,000 guests who visit us every day."
Many people feel that the decision to add a vegan burger to the McDonald's menu just goes to show how much progress has been made to increase awareness around veganism.
A Twitter user from California wrote: "Just the fact that there is a permanent @McDonalds item called the McVegan boggles my mind and makes me feel like the world is truly evolving."
While it is exciting that McDonald's is making great efforts to make their menu more inclusive, some are keen to hear when the McVegan burger will appear in branches worldwide.
Haley Marie Shaw, a vegan from Texas, tweeted: "Pumped that the McVegan that McDonald's has been serving in Scandinavia will be permanent!
"When will they bring the McVegan to the states though??"
It's not yet certain whether McDonald's will be adding the McVegan burger to menus in countries other than Finland and Sweden in the near future.
The Independent has reached out to representatives from McDonald's for comment.
Join our commenting forum
Join thought-provoking conversations, follow other Independent readers and see their replies