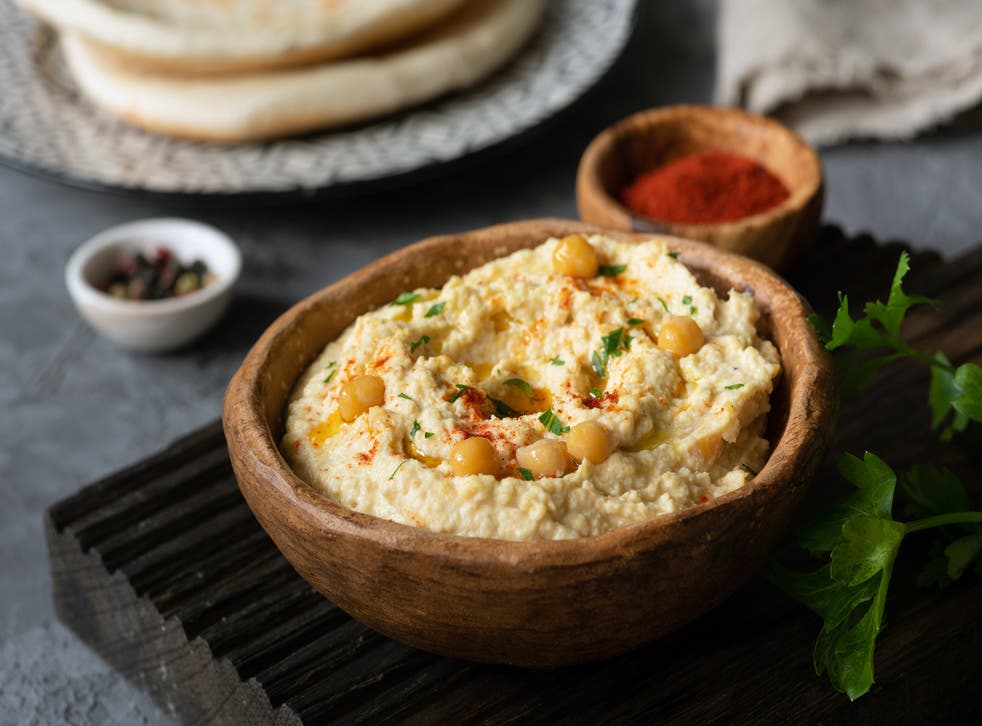 Me Too! hummus brand to change name following anti-harassment movement
The brand's owner plans to change the name to 'something a bit more straightforward'
The creator of the "Me Too!" range of hummus and falafel products plans to change the brand's name after sales declined in the wake of the #MeToo movement.
Ramona Hazan, 40, founded her company 14 years ago and produces a range of hummus and falafel products that are vegan, gluten-free and locally made.
Ms Hazan named the company in reference to a family joke about how she used to demand to be included in games as a child by shouting: "Me too!"
However, the brand's name went viral on social media in October 2017 in the wake of Harvey Weinstein sexual abuse allegations, when it was adopted as a hashtag by women sharing their experiences of sexual harrassment and assault. Weinstein has denied all allegations.
Singer and actress Alyssa Milano was the first to use the hashtag #MeToo to highlight the prevalence of sexual abuse of women in society.
Celebrity vegans and vegetarians

Show all 25
While the Charmed star started the social media campaign, the "me too" movement was originally conceived by activist and community organiser Tarana Burke who founded the initiative in 2006.
In Milano's initial tweet, she asked people who had experienced abuse to reply "me too".
"If all the women who have been sexually harassed or assaulted wrote 'Me too' as a status, we might give people a sense of the magnitude of the problem," she wrote.
The tweet has since garnered more than 23,000 retweets and 52,000 likes.
The hashtag quickly evolved into a worldwide movement and, according to Hazan, most likely resulted in plummeting sales of her company's products.
She told The Guardian: "I thought, what happens if we really jump into this. We're a female-owned business, 'Me Too! For #MeToo'. But we didn't want to benefit on the back of other people's suffering."
Instead, the owner and her team waited in vain for the hashtag to lose steam.
The brand is currently sold in several branches of large supermarket chains, including Sainsbury's and Tesco, but buyers seem reluctant to stock Me Too! products in the wake of the movement, according to Hazan.
"We haven't got a definitive answer but we are 90 per cent sure that our name is not something anyone wants to put on the shelf," she said.
As a result, Hazan said she planned to change the brand's name to "something a bit more straightforward".
Join our new commenting forum
Join thought-provoking conversations, follow other Independent readers and see their replies