Nando's announces new chicken welfare commitment
'Now, more than ever, responsible food production with the animal and environment at its heart, is of the utmost importance,' says World Farming spokesperson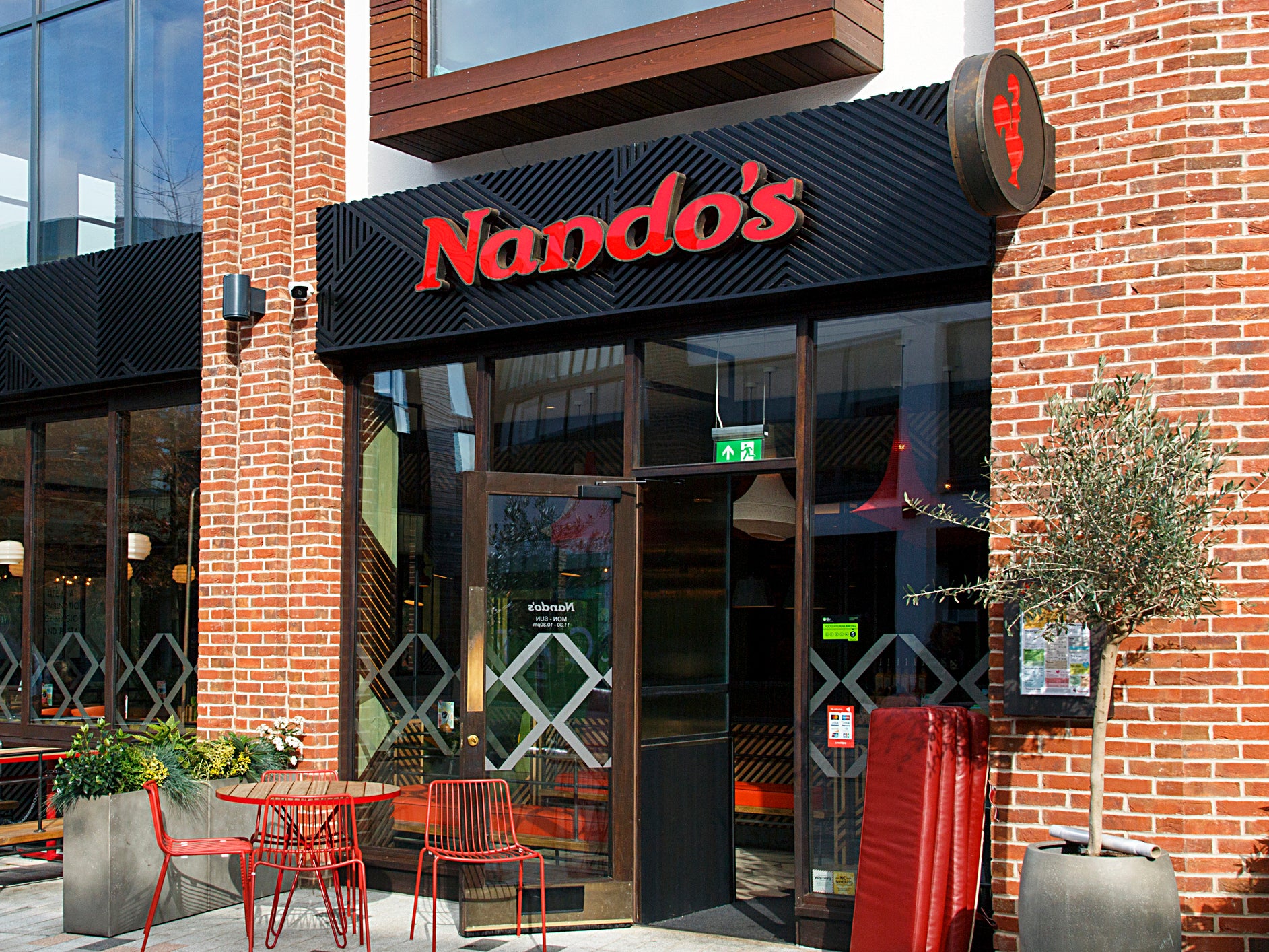 Nando's has pledged to improve the welfare of the chickens in its supply chain as part of a variety of new sustainability measures.
On Monday 27 July, Nando's – famed for its spicy chicken dishes – announced new commitments that the restaurant had taken on with regards to chicken welfare and climate change.
This promise will involve using a breed of chicken "that is naturally slower growing", as these chickens are stronger and healthier; collaborating with farmers; and backing research "to advance understanding of how Nando's can further reduce the impact of chicken feed on its carbon footprint".
Colin Hill, CEO for Nando's UK and Ireland, said that while the restaurant's sustainability initiatives "have significantly reduced" the company's carbon footprint over the past four years, the new targets being set by the firm "will set a strong example for what our industry can do to make a genuine difference".
Nando's has partnered with several organisations, including Compassion in World Farming, FAI Farms and the Soil Association to implement a new chicken welfare policy, signing the "Better Chicken Commitment" to ensure that chickens in its supply chain have higher standards of welfare by 2026.
The firm explained that "higher welfare chickens typically have a higher carbon footprint", which is why the company is adopting a "fully integrated approach which ensures these two important issues go hand-in-hand as we collectively work towards a healthier, happier and more sustainable planet".
In addition to improving chicken welfare, Nando's has committed to making all of the gas supplies in its UK restaurants 100 per cent renewable by 2022, with the first step being to make the gas supplies at least 40 per cent renewable by October 2020.
The restaurant is also working with suppliers to help them reduce their carbon footprint and will increase the number of plant-based options on its menu.
Dr Tracey Jones, director of food business at Compassion in World Farming, said that she is "delighted" to see Nando's "championing the move for better chicken welfare".
"Nando's has made this commitment at a time of great uncertainty, particularly in the food service sector, as the world deals with the effects of COVID-19. Now, more than ever, responsible food production with the animal and environment at its heart, is of the utmost importance and we applaud Nando's forging ahead with their plans," she said.
"Shifting the supply base isn't easy and collective action and leadership are needed to make Better Chicken a success. We are proud of Nando's leadership in this area and look forward to continuing our valued partnership to drive this change forward."
James Cashmore, deputy SEO of Soil Association, added that "the next decade is crucial for our climate, for nature and for human health".
"Our food and farming systems and land use are central to the change we need to see. Humanity won't make the scale of changes required unless business takes a lead in finding truly holistic solutions," he said.
"Nando's is a significant customer of agriculture, and we welcome the fact that it is thinking broadly and with ambition about its commitments in these areas, setting new goals whilst seeking to avoid unintended consequences, and thinking across climate, nature and health rather than grasping for shiny but siloed answers."
Last year, World Animal Protection launched a campaign claiming that Nando's was selling chickens "that grow so quickly they suffer terrible health problems during their short, miserable lives".
36,000 people signed a petition, titled #RealCheekyNandos campaign, asking that Nando's cease the use of fast-growing chickens and offer more space for the chickens to move around "so they can behave more naturally".
The non-profit conducted an assessment of fast food companies across the globe in 2020, concluding that Nando's had been given the rating "poor" concerning the welfare of the chickens in its supply chains for the second consecutive year.
The international animal welfare organisation cited a recent study commissioned by the RSPCA, which concluded that chickens "bred to grow too big too quickly struggle to perch or even walk properly".
In September 2019, World Animal Protection shared footage online which it said showed the "harrowing conditions that fast-growing chickens endure" in the Nando's supply chain.
In response to the campaign launch last year, Nando's released a statement, which read: "We know that as a chicken restaurant group we have a desire and responsibility to overcome these challenges, identify opportunities and ensure that every aspect of how we source our chicken is done in the best possible way.
"We welcome initiatives like the Better Chicken Commitment and share the aspiration and recognition of the need to change, which we believe needs to be a combined effort across the industry."
Nando's has not stated whether its new sustainability and chicken welfare commitments were influenced by the campaign launched by World Animal Protection.
Lindsay Duncan, campaign manager for World Animal Protection, expressed her delight over the news of Nando's' improved commitment to chicken welfare.
"This is fantastic news for millions of chickens in the UK and we expect other major fast food brands to follow suit," Ms Duncan said.
"Our #TheRealCheekyNandos campaign in 2019 showed that customers are increasingly aware of animal welfare issues and this result shows that companies are listening."
Ms Duncan added that World Animal Protection will "continue to offer our support and expertise in how to make these changes and call on other companies to do the same".
The Independent has contacted Nando's to clarify whether its new chicken welfare commitments were influenced by the World Animal Protection campaign.
Join our commenting forum
Join thought-provoking conversations, follow other Independent readers and see their replies