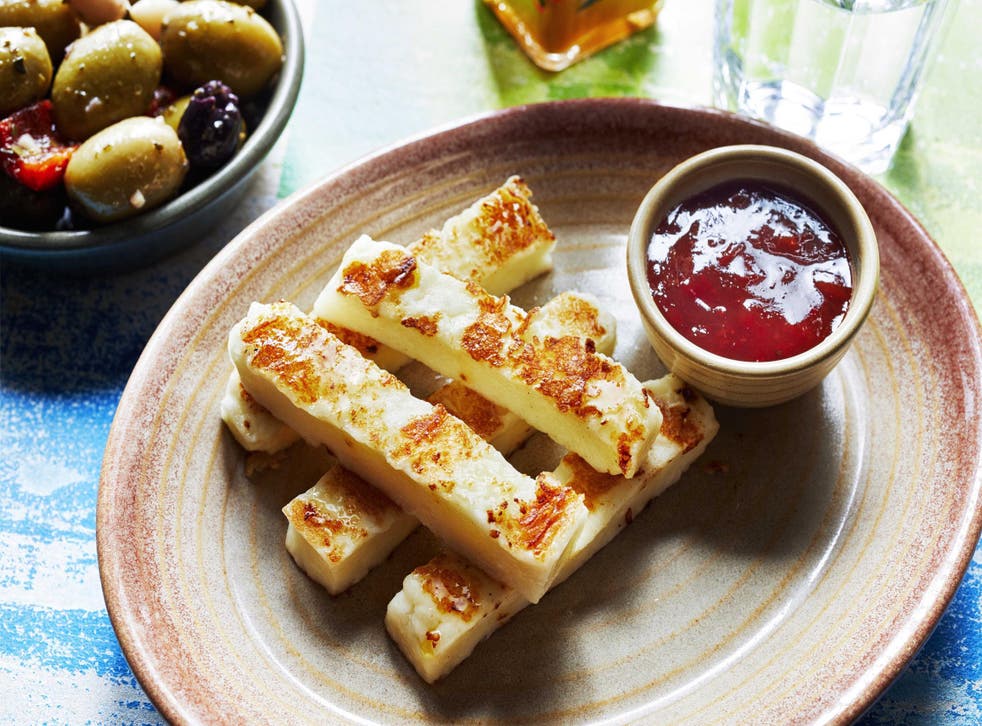 Nando's launches halloumi sticks in UK
Cheese lovers across the country will be salivating
Sabrina Barr
Monday 26 February 2018 15:03 Comments
Nando's has made an announcement that will make all cheese lovers swoon - halloumi sticks are now officially being added to their menu in the UK.
While Nando's customers can already order halloumi as a side to their chicken orders, the Halloumi Sticks & Dip takes the delicious taste of the popular cheese to the next level.
The new dish will classed as a Fire-Starter on the menu and will be available to order from February 27.
The starter comes with five halloumi sticks that have been grilled until golden brown.
The halloumi sticks come with a pot of Nando's sticky, sweet chilli jam for a sweet and savoury combination.
As can be expected, Nando's fans all of over have been rejoicing over the news.
"Nando's doing halloumi sticks is the best news I've ever heard," one person wrote on Twitter.
"My mouth just watered like it never has before," another Twitter user commented in response to the news.
The Halloumi Sticks & Dip isn't the only new addition to the Nando's menu.
The restaurant will also be launching a new main course, the Veggie Cataplana.
The Veggie Cataplana has been inspired by the stews often concocted in Portugal and South Africa.
It comes with chargrilled vegetables, chickpeas, beans, spicy rice, coconut shavings and has been cooked in a tomato and coconut sauce.
The Halloumi Sticks & Dip will cost £3.70, while the Veggie Cataplana will cost £6.45.
Register for free to continue reading
Registration is a free and easy way to support our truly independent journalism
By registering, you will also enjoy limited access to Premium articles, exclusive newsletters, commenting, and virtual events with our leading journalists
Already have an account? sign in
Join our new commenting forum
Join thought-provoking conversations, follow other Independent readers and see their replies