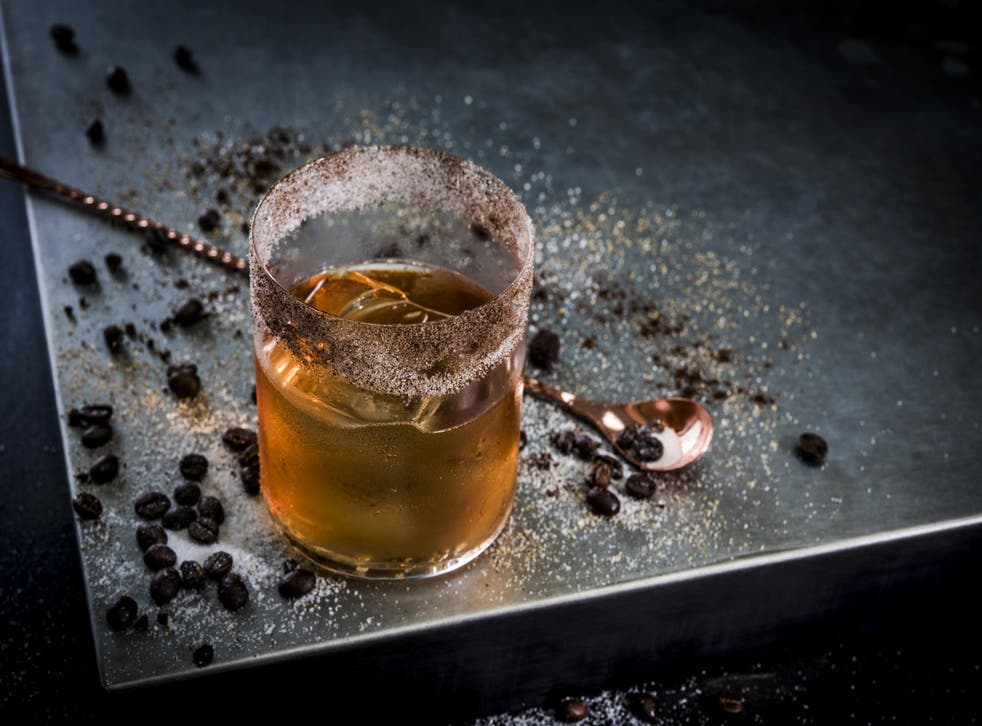 National Tequila Day 2018: Five of the best cocktail recipes
Get the party started with these refreshing and zesty cocktail recipes
Sabrina Barr
Tuesday 24 July 2018 10:42 Comments
You know the party's about to start when someone cracks open a bottle of tequila.
The much-beloved Mexican spirit, which is made from the blue agave plant, is often best enjoyed as a shot with a sprinkle of salt beforehand and a slice of lime afterwards.
However, with National Tequila Day taking place today in the US, why not put your mixology skills to the test by concocting a delectable tequila-based cocktail instead?
Cocktails of the Movies - In pictures

Show all 12
Stir up a storm this National Tequila Day with these five cocktail recipes:
1. The refreshing margarita
This margarita is served at Coin Laundry at Exmouth Market in Clerkenwell, London.
The recipe includes Gatsby's caramatè Olmeca tequila, which is a combination of Gatsby's caramatè tea and Olmeca silver tequila.
To make the tequila, infuse 25g of Gatsby's caramatè tea in a 70cl bottle of Olmeca silver tequila.
Let it infuse for approximately 15 minutes, before fine straining the mixture and rebottling it.
Ingredients:
50ml Gatsby's caramatè Olmeca tequila
25ml lime juice
10ml agave syrup
Two dashes of saline solution
Method:
Put all of the ingredients into a cocktail shaker.
Shake it with ice and strain it twice.
Serve the cocktail in a glass on the rocks.
2. The sweet and sour tipple
The 'Moriarty' cocktail is served at The American Bar at The Stafford London.
The beverage is designed to be both appetisingly sweet and sour, with a blend of grapefruit juice, lime juice and Solerno blood orange liqueur.
Ingredients:
30ml Don Julio tequila
20ml Vida mezcal
15ml Solerno blood orange liqueur
40ml grapefruit juice
15ml lime juice
Dash of agave syrup
Dash of champagne
Method:
Place the tequila, mezcal, Solerno liqueur, grapefruit juice, lime juice and agave syrup in a cocktail shaker with ice.
Shake the mixture thoroughly and pour it into a glass.
Add a dash of champagne once poured into a glass to top it up.
Garnish the cocktail with a banana leaf and fresh dill.
3. The chocolatey delight
The cocktails created at Rake's at Andaz on Liverpool Street are inspired by the life of Tom Rakewell, a fictional character whose life was depicted in a series of paintings by 18th Century English artist William Hogarth.
This cocktail, named 'The Arrest', is based on one of the paintings, which shows Rakewell evading arrest while on his way to a party at St James's Palace.
The ingredients are purposely bittersweet, combining a sweet syrup with chocolate mole bitters, rum and tequila.
Ingredients:
30ml East London Liquor Company demerara rum
20ml Patron silver tequila
10ml salted simple syrup (make by mixing 8g of fine sea salt with 700ml of simple syrup)
Five drops of Bittermens Xocolatl mole bitters
Method:
Pour all ingredients into a rocks glass that's been rimmed with coffee, salt, pepper and sugar.
To make the blend of ingredients for the rim, mix 1g coffee with 0.5g salt, 4g sugar and 0.5g fresh black pepper.
Then, stir the drink directly into the glass with a single large ice cube inside.
Pope asks for tequila in Mexico
4. The fruity offering
Cleo Rocos became a well-known name on the comedy circuit before deciding to explore other avenues with the drinks industry, founding tequila brand AquaRiva.
Rocos, who will be holding a free tequila masterclass at Skylight in East London on 5 August, has created the AquaRiva Firing Squad, which is full of fruity flavour.
Ingredients:
50ml AquaRiva tequila (blanco or reposado)
25ml freshly squeezed lime juice
25ml fresh pomegranate juice
12ml AquaRiva organic agave syrup
Four shakes of Angostura bitters
Method:
Shake the blend of ingredients with lots of ice.
Serve on the rocks with a twist of orange.
This cocktail can also be strained and served in a chilled martini glass.
5. The elegant option
The 'Sexy Ting' cocktail, served at retro eatery Bobby Fitzpatrick in West Hampstead, London, requires very few ingredients in order to make an impact.
The concoction is made simply from tequila, lime juice and Ting reduction.
Ting is a carbonated drink popular in the Caribbean.
In order to make Ting reduction, all you need to do is simmer Ting until the liquid reaches a third of its original volume, leave it to cool and then keep it refrigerated for up to a week.
Ingredients:
50ml tequila blanco
20ml fresh lime juice
30ml Ting reduction
Method:
Churn all of the ingredients in a tall glass with crushed ice.
Read all about the many misconceptions that surround tequila and discover how you can drink the spirit and actually enjoy it.
Register for free to continue reading
Registration is a free and easy way to support our truly independent journalism
By registering, you will also enjoy limited access to Premium articles, exclusive newsletters, commenting, and virtual events with our leading journalists
Already have an account? sign in
Join our new commenting forum
Join thought-provoking conversations, follow other Independent readers and see their replies