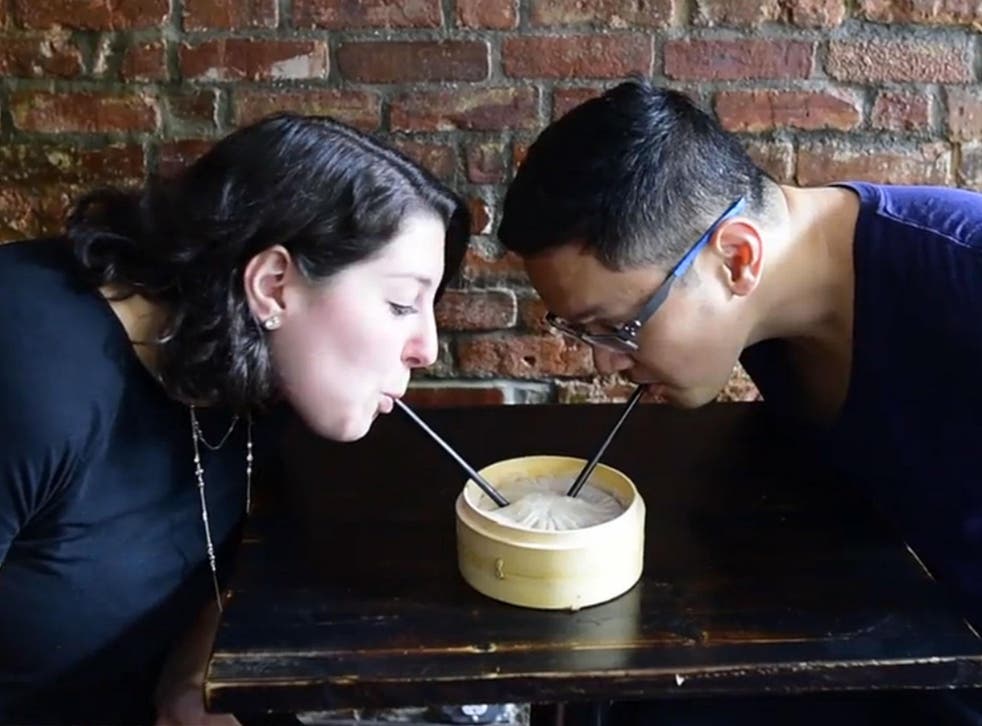 Giant dumplings filled with soup come to New York
They sometimes sell out in just 15 minutes
There are tens of thousands of food spots in New York – but a Chinese joint is the talk of the town thanks to its giant soup dumplings which diners have to tackle with a straw.
The Drunken Dumpling in the East Village area of Manhattan is making headlines with its giant xiao long bao Shanghai soup dumplings, which it has dubbed the XL XLB.
Restaurant owners Qihui Guan and her son Yuan Lee arrived in the US from Beijing 15 years ago, and opened their 26-seater restaurant in the summer.
Guan, who is the only one of the four chefs at the restaurant with the skills to create the dish, according to the Tasting Table, makes only 25 portions of it a day.
But the high demand means the daily round can sell out in just 15 minutes. The dish is proving so popular that the mother-and-son duo were recently featured in the New York Times, and excited diners have been sharing snaps of their experiences online.
To make the dish, Guan boils locally-sourced crab, shrimp, pork and scallops for eight hours.
She then adds gelatin to the mix so the soup sets, allow her to carefully wrap it in dumpling pastry.
Lee told NBC New York that his mother would make him giant dumplings as a child, and he suggested they put them on the menu at their restaurant.
Food trends in 2016

Show all 11
Those overwhelmed by the size of the soup, or who have missed out on the daily order, can opt for pot stickers and bell pepper dumplings at the New York eatery.
Join our new commenting forum
Join thought-provoking conversations, follow other Independent readers and see their replies