A thousand of Heston's diners face medical tests
Investigation into mystery bug widened as hundreds more report violent sickness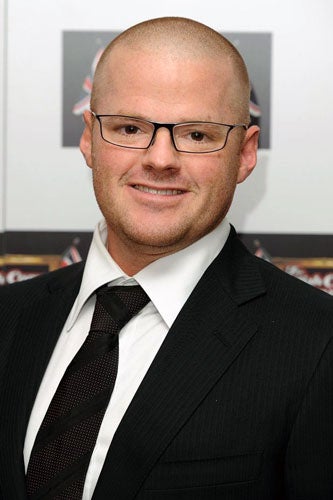 More than 1,000 people face medical checks after health officials widened their investigation into a mystery illness which has struck diners at one of Britain's best restaurants.
Hundreds more people have reported falling violently sick after eating the exquisitely complex dishes at the Fat Duck in Bray, Berkshire. In an extraordinary turn of events in the week-long enquiry, the Health Protection Agency (HPA) said the possible number of cases at Heston Blumenthal's world-renowned establishment was 400 – 10 times as many as was previously known.
Officials said they intended to trace every person who had eaten at the restaurant – one of only three in Britain with three Michelin stars – since the outbreak began in late January. Given that the Fat Duck seats about 40 for each heavily-booked lunchtime and evening session, samples are likely to be requested from up to 1,600 diners.
Scientists are baffled by the cause of the illness, which has left victims with vomiting and diarrhoea. The tests that have come back so far have found no evidence of anything untoward – perplexing Blumenthal and all involved – but possible causes are a gastro virus or food poisoning.
Richard Harden, the co-editor of Harden's restaurant guides, said: "It is astonishing. In my 18 years following restaurants I do not believe there has ever been another incident at a restaurant like this. I can't think of a major outbreak. It's bizarre."
Blumenthal, 42, shut his restaurant on 24 February before calling in environmental health officers from Windsor and Maidenhead council. When he contacted The Independent to announce the closure last Friday, the celebrity chef – who is known for his scientific approach – said between 30 and 40 diners had reported falling ill in the previous three weeks.
In its first statement about the outbreak, the HPA, which was called in by the council, said the Fat Duck's managers were "co-operating fully", and added: "The number of possible cases reported to the restaurant has risen since media coverage of the outbreak, to about 400 going back to late January and mostly through February."
Dr Graham Bickler, regional director of the agency's South-east region, said the outbreak was "very complex". "We are working closely with the restaurant and with colleagues in the Royal borough's environmental health team to explain what happened and to ensure that the risks of it happening again are reduced as much as possible." Scientists are examining food samples and specimens from diners and the Fat Duck's 60 staff, while conducting a "risk assessment of all food storage, preparation and cooking processes". Laboratory tests will check for possible contamination of food by bacterial or viral germs, which might have occurred at any time from "before supply to the restaurant to reaching the plate".
The HPA said it was investigating the characteristics of every person affected, their symptoms and the food they ate. It added that it was planning further tests on "all those who ate at the restaurant during this time, whether they reported being ill or not".
A spokesman for Blumenthal said that when he first alerted the media about the closure he hoped to re-open this week, but the date had been put back several times. A source close to the chef added: "He is waiting to be briefed. He is behaving as a man who is watching his restaurant being pulled to bits, the cause of which is unknown."
The outbreak is a major personal and financial blow to Blumenthal, who has a reputation as Britain's most complex and brilliant culinary alchemist. His wackier dishes include snail porridge and nitro green tea and lime mousse. Channel 4 began screening his latest television series, Heston's Victorian Feasts, this week.
What could it be? Four theories
Food poisoning: Vomiting and diarrhoea are commonly associated with food poisoning and symptoms may present themselves days or even weeks later. Tests so far have found nothing to support this theory. The Fat Duck is an extraordinarily complicated and, by all accounts, spotlessly clean restaurant with 42 chefs who use "thousands" of ingredients. The problem may lie here or with one of its 30 suppliers.
Gastro virus: Experts are checking whether a stomach bug could have been passed by a member of staff preparing or serving the food. If infected, he or she may be showing no symptoms. Bacteria may be hanging around on kitchen surfaces.
Winter vomiting bug: This nasty illness – and flu – usually peak earlier in the winter. It is possible there is no link to the Fat Duck because the number of cases is still increasing, making this theory look less likely.
Sabotage: One national newspaper has hinted at sabotage, with reports that locals were unhappy about noise and fumes. This is thought to be highly unlikely but, with no other proven source, it cannot be ruled out.
Join our commenting forum
Join thought-provoking conversations, follow other Independent readers and see their replies