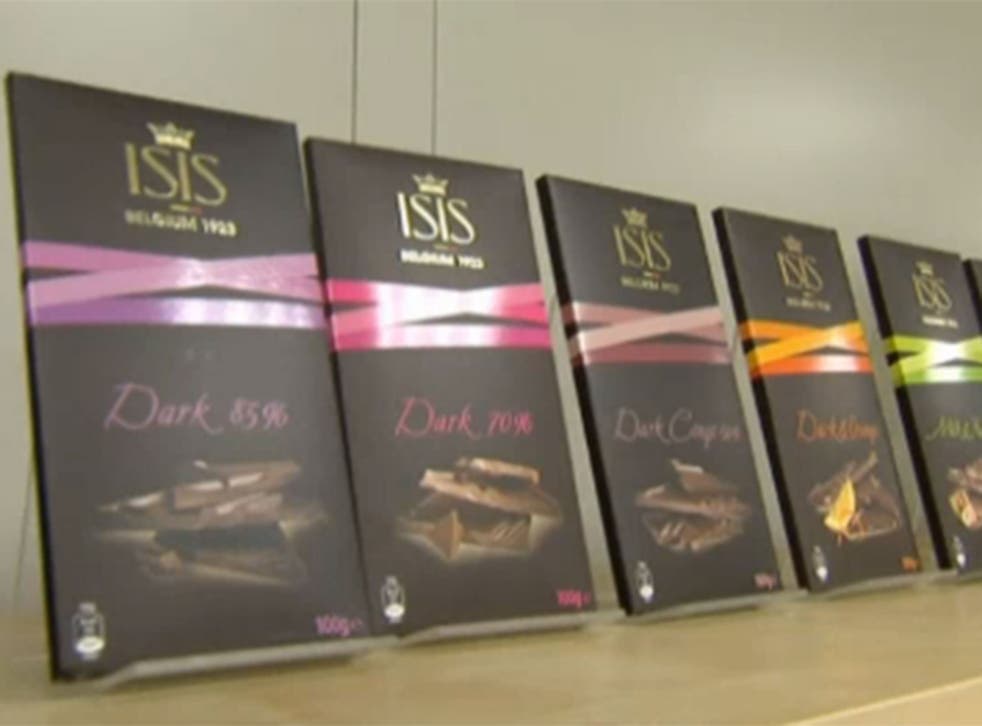 Belgium chocolate maker ISIS changes its name after drop in sales
Video: Last year's name change - from "Italo Suisse" to "ISIS" - couldn't have been more badly timed
The Belgium chocolate maker "ISIS Chocolates" has changed its name to "Libeert" after the company experienced a slump in sales due to its name association with the Islamic terrorist group.
The company was founded in 1923 as "Italo Suisse" but the name was changed to "ISIS" at the close of last year because the chocolate maker was no longer associated to either Italy or Switzerland.
However, 2014 has seen the terrorist group the Islamic State of Iraq and the Levant (Isis) dominate international news headlines after its growth in Syria and Iraq and its beheadings of UK and USA nationals on internet videos.
The director of the company, Ignance Libeert told SBS News that sales had dramatically shrunk since Isis became so infamous.
"When we saw that the orders, which were planned to get in at the beginning September for this Christmas, they didn't come in from the States or the UK, and we said: 'What's going on here?'" Libeert said.
"And they said yes, we have orders but the name ISIS is actually disturbing because our consumers are very upset with that name."
The Belgian chocolatiers are not alone in having an unfortunate association with Isis.
The creators of television cartoon Archer confirmed last month that any future references to the fictional spy agency in the show, Isis, had been dropped due to the emergence of the jihadist group.
Unfortunately for the newly-named "Libeert", their chocolates have already been sent to shops for Christmas and the name change will not be complete until January 2015. Hopefully Easter 2015 will be more fruitful for the company.
Join our new commenting forum
Join thought-provoking conversations, follow other Independent readers and see their replies