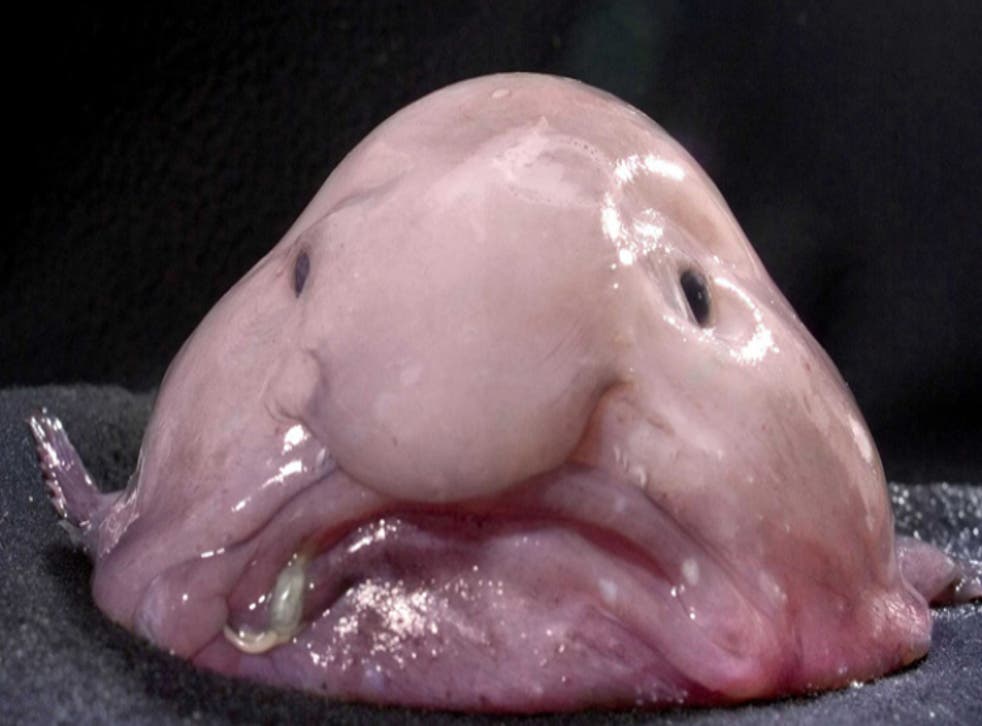 Blobfish bar inevitably comes to east London
Because every living creature must have its own drinking establishment
Christopher Hooton
Tuesday 23 June 2015 16:35 Comments
We've seen cat cafes, dog cafes, shambolic owl cafes, and now London is to get its most esoteric animal-based cafe yet – a blobfish cafe.
Set to open in an as yet undisclosed location in east London, Blobfish Café will be home to three of the deep sea dwellers, which rose to viral prominence in 2013 for being arguably the 'ugliest' creature in the sea.
Unlike with previous animal cafes, this one seems to realise how inherently absurd it is, mostly just tweeting random pictures of Tom Cruise at the minute:
"Next summer we are proud to be opening the world's first pop-up aquarium in the heart of East London," its website states.
"Over the past 18 months we have been working with some of the world's top marine biologist to understand how we can safely transport and comfortably home these deep sea dwellers. And the hard work has finally paid off. We have secured our perfect venue (not easy when you need to recreate a deep ocean environment!) and work on 'the tank' has begun in earnest.
"We currently have three Blobfish all packed and ready for their London holiday – Barry, Lorcan and Lady Swift.
"There will be no ballot for the Blobfish Café - everyone will be welcome! Just keep your ears open for our launch in Summer 2016."
Alcohol will be served at the cafe, though there will be no touching of the blobfish, which are sensitive creatures and must live in special pressurised tanks. Basically they don't need cuddling by people who are five mojitos deep.
As to why they are doing this, the founders said: "Education, education, education. We want people to be able to look the blobfish in the eyes."
Register for free to continue reading
Registration is a free and easy way to support our truly independent journalism
By registering, you will also enjoy limited access to Premium articles, exclusive newsletters, commenting, and virtual events with our leading journalists
Already have an account? sign in
Join our new commenting forum
Join thought-provoking conversations, follow other Independent readers and see their replies