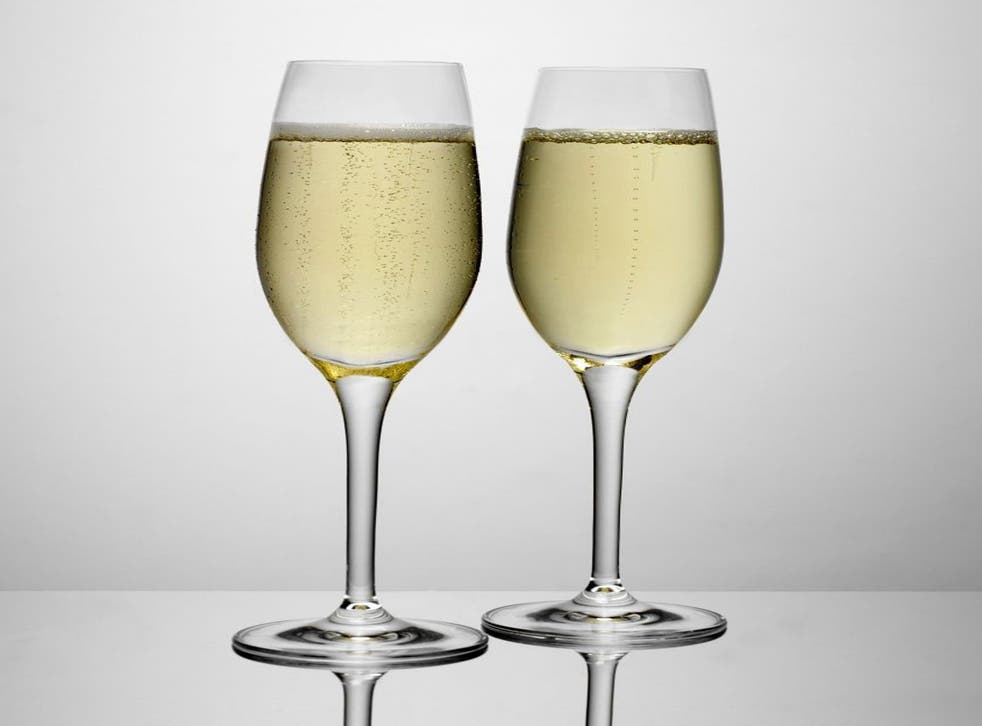 Britain fails the fizz quiz: A new survey reveals that we don't know much at all about Champagne...
... Matthew Bell fills in some gaps (answers below)
Matthew Bell
Saturday 28 September 2013 20:55 Comments
For more than a hundred years, it has been the favourite wine of royalty and rakes. F Scott Fitzgerald said you could have too much of anything except champagne, while Winston Churchill liked a pint of Pol Roger a day. It is even making a comeback at the Conservative Party conference in Manchester this week, after being banned in 2010, with large deliveries of Lanson reported.
But a survey of 2,000 drinkers has found that, for all its glamour, champagne is still mired in ignorance and snobbery. One in two people do not know that champagne can only come from France, while one in four admit to choosing it over sparkling wine to avoid looking cheap. Such muddling factors as Aldi's own-brand champagne being served at the recent Blenheim Palace Literary Festival add to our confusion.
The survey by the champagne bar Searcys suggests that image and status is as much a part of champagne's appeal as its quality. Of women surveyed, 65 per cent admitted they cannot tell the difference between expensive and cheap champagne, and almost 70 per cent of people rated their knowledge of champagne as below average. Men were twice as likely as women to claim they had "excellent" knowledge of champagne.
"The results highlight that the majority of us are actually clueless about champagne," said a spokesman for Searcys.
Since the Belle Epoque of late-19th-century Paris, champagne has been marketed as exclusive and glamorous. Laurent-Perrier boasted the kings of Greece and Belgium as customers, while the music hall star George Leybourne gained the moniker Champagne Charlie after singing of the joys of Moët.
Today, we remain in thrall to its image, despite the rise of cheaper alternatives such as prosecco. Britain is the biggest consumer of champagne outside France, importing about 35 million bottles per year.
Know your Cuvees from your Cava? Put your knowledge to the test
1. Champagne can refer to:
a) Any fizzy white wine; b) Any wine served by the Queen; c) A shade of blonde hair dye; d) A blend of grapes grown within the Champagne region of France.
2. Which of the following grapes is not predominant in champagne?
a) Pinot Noir; b) Pinot Meunier; c) Pinotage; d) Chardonnay
3. Champagne is made by:
a) Fermenting expensive white wine; b) Fermenting grapes and bottling the liquid, then allowing a second fermentation in the bottle. The bottles are then regularly turned; c) Fermenting grapes and bottling the liquid, then allowing a second fermentation in the bottle. The bottles must not then be touched; d) Fermenting grapes and bottling the liquid, then regularly shaking the bottles to work up a fizz.
4. What is a prestige cuvée?
a) An upmarket wine cellar; b) A particularly good vintage; c) A champagne house's best wine; d) A posh cava.
5. The traditional champagne coupe was designed to look like:
a) Marie Antoinette's breast; b) Madame de Pompadour's breast; c) Josephine de Beauharnais's breast; d) None of the above.
Answers 1) d 2) c 3) b 4) c 5) d
Register for free to continue reading
Registration is a free and easy way to support our truly independent journalism
By registering, you will also enjoy limited access to Premium articles, exclusive newsletters, commenting, and virtual events with our leading journalists
Already have an account? sign in
Join our new commenting forum
Join thought-provoking conversations, follow other Independent readers and see their replies