Burgers scandal: Meat found to contain 80% horsemeat found in latest sample
New tests reveal highest level of contamination found in the ongoing investigations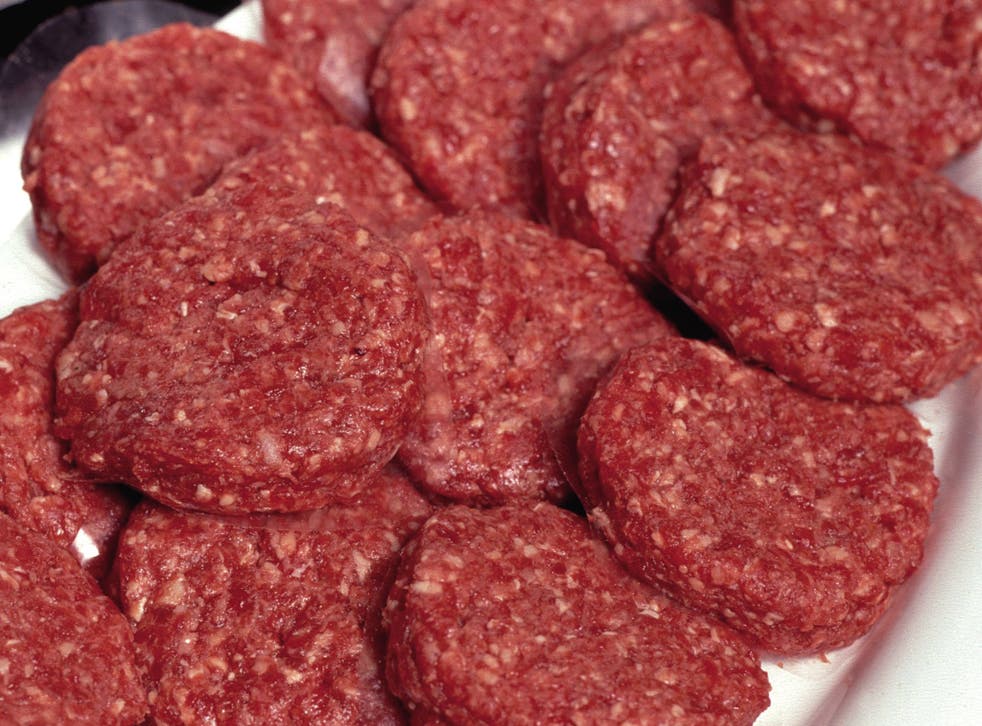 Meat comprised overwhelmingly of horse has been found in the UK.
Tests of samples stored by a company called Freeza Meats in Northern Ireland contained 80 per cent horse, the Food Standards Agency said.
It said the discovery was "potentially linked" to the Silvercrest Foods factory in the Irish Republic where horse DNA was found in beef burgers.
Tests have suggested that the contamination at Silvercrest – which led to the removal of 10 million burgers from Irish and British shops last month - came from a meat supplier in Poland.
In a statement released at 10pm on Monday night, the FSA said of the tests at Freeza Meats: "Of the 12 samples from the suspect consignment that have been tested, two of the samples came back positive for horse meat, at around 80 per cent.
"The investigation into the traceability of these raw materials and their source is under way. As this meat was detained, it has not entered the food chain."
Freeza meats said it was storing the meat for a meat trader based in the Irish Republic, adding: "This raw material was not purchased by Freeza Meats and never reached the food chain through this company."
The 80 per cent level of contamination is the highest found in the ongoing investigations into the presence of unlabelled horse DNA in the Irish meat trade.
In the latest reverberation of the scandal, which emerged last month, Rangeland Foods in Co Monaghan has been shut down after one sample of raw ingredient was discovered to contain 75 per cent horse DNA.
Rangeland Foods supplies burgers to the Irish fast food chain Supermac's. Supermac's chief executive Pat McDonagh insisted that all his burgers were 100 per cent Irish.
Professor Alan Reilly, whose research at the Food Safety Authority of Ireland first exposed the contamination of processed beef burgers, said: "We are no longer talking about trace amounts... We are talking about horse meat.
"Somebody, some place is drip-feeding horsemeat into the burger manufacturing industry. We don't know exactly where this is happening."
Ireland's fraud squad has been called in to help the investigation.
Register for free to continue reading
Registration is a free and easy way to support our truly independent journalism
By registering, you will also enjoy limited access to Premium articles, exclusive newsletters, commenting, and virtual events with our leading journalists
Already have an account? sign in
Register for free to continue reading
Registration is a free and easy way to support our truly independent journalism
By registering, you will also enjoy limited access to Premium articles, exclusive newsletters, commenting, and virtual events with our leading journalists
Already have an account? sign in
Join our new commenting forum
Join thought-provoking conversations, follow other Independent readers and see their replies