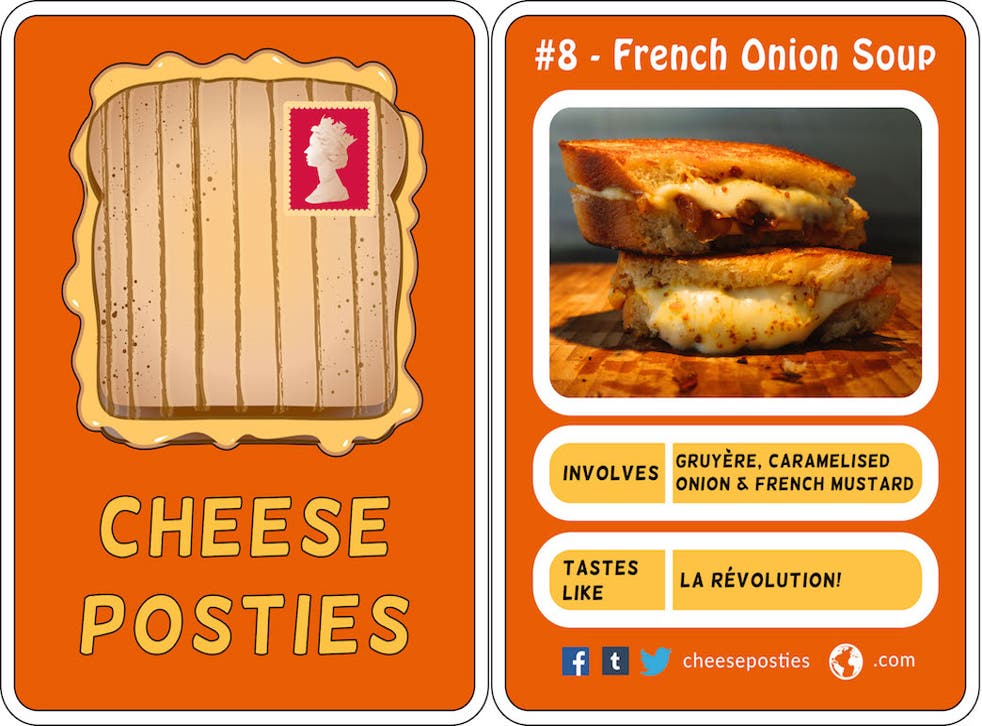 Cheese posties: You can now get a grilled cheese in the mail
I don't want to live on this planet anymore
"What are things millennials like?" a budding entrepreneur presumably asked themselves two days before rent was due.
Moments later they came up with two good ones – grilled cheeses and shipping things – and Cheese Posties was born, the 'world's first grilled cheese subscription'.
Here's the deal:
'Cheese Posties delivers all the components of a Gourmet Grilled Cheese Sandwich through your letter box each week. All you have to do is construct it, toast it in the bag we provide and eat it senseless.
'Each week you'll discover a different delicious melting combo made up of artisan breads, cheeses, and condiments all immortalized on a collectable top trumps card.
'Postage is included in the £3.99 weekly subscription price and you'll never have to worry about missing a delivery because our subscription boxes fit right through your letter box.'
Pros:
They have a wide range of esoteric breads, cheeses and fillings to keep things interesting week-on-week.
Cons:
You have to pay £4 for a grilled cheese that requires self-assembly and you to actually grill it as well.
Instead of getting some sucker to invest in the business, Cheese Posties is going down the crowdfunding route, with a Kickstarter campaign launching in 12 days.
Register for free to continue reading
Registration is a free and easy way to support our truly independent journalism
By registering, you will also enjoy limited access to Premium articles, exclusive newsletters, commenting, and virtual events with our leading journalists
Already have an account? sign in
Register for free to continue reading
Registration is a free and easy way to support our truly independent journalism
By registering, you will also enjoy limited access to Premium articles, exclusive newsletters, commenting, and virtual events with our leading journalists
Already have an account? sign in
Join our new commenting forum
Join thought-provoking conversations, follow other Independent readers and see their replies