Coke milk? Coca-Cola to launch premium milk brand called Fairlife
The racy marketing to entice consumers to buy Fairlife, which launches in the US next month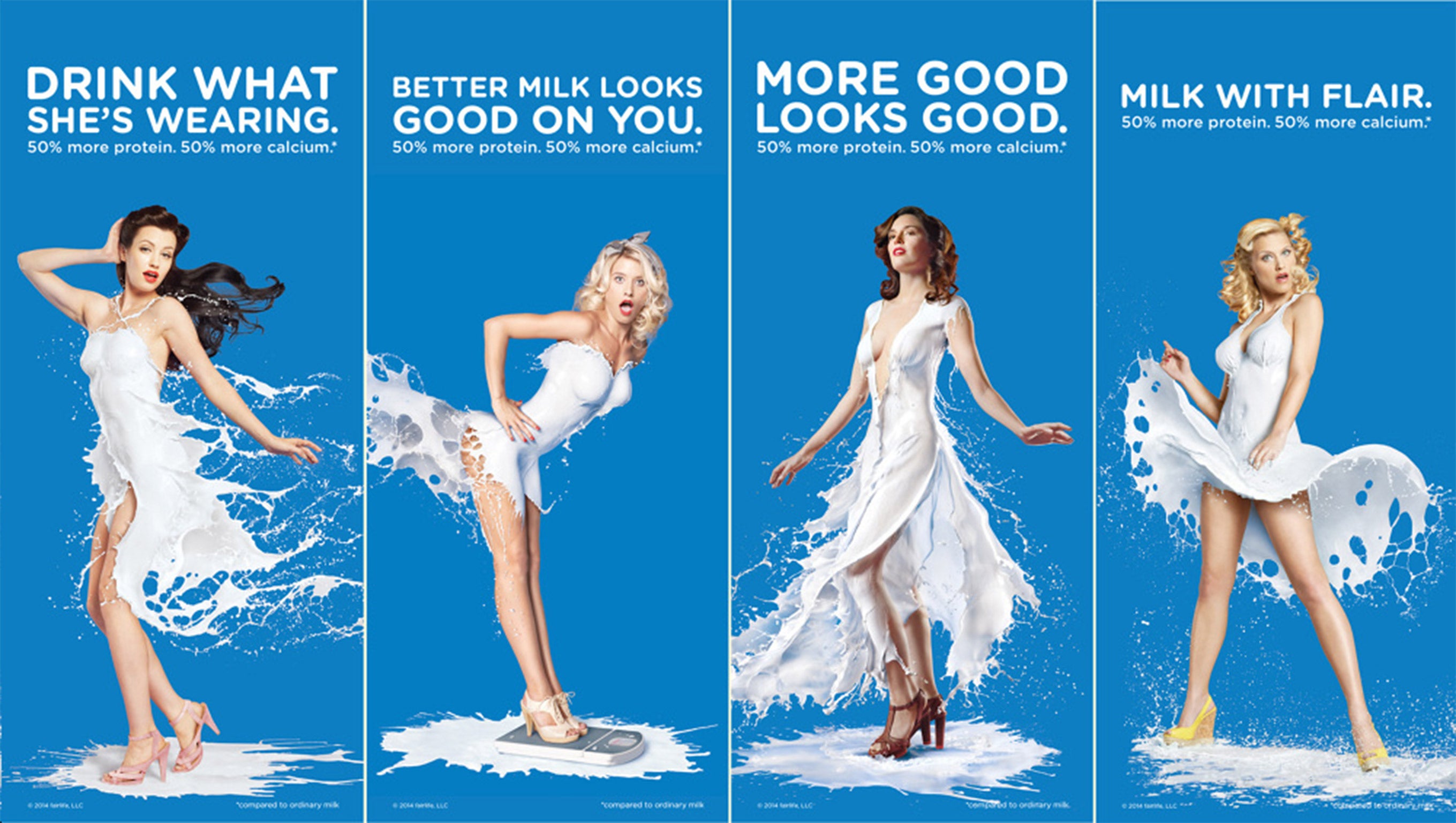 When Coke tried to muscle in on the mineral water market, it was hounded out for selling bottled tap water.
Now the company has got its commercial eyes on milk. But rather than just repackaging another part of our everyday diet, the firm boasts its drink will come souped up in a high-protein, high-calcium, low-sugar form – and sold at twice the price of a normal pint.
Fairlife will go on sale in the US next month and according to Coca-Cola, a major investor in the product, it will be more "nutritious" with 50 per cent more natural protein and calcium and less sugar than ordinary milk.
Heralded by breathless promotional materials that claim the new drink will take "milk where it's never been before", the drink is seen as the "premiumisation of milk" by the company.
Speaking at Morgan Stanley's Global Consumer Conference last week, Coca-Cola's North American chief, Sandy Douglas, said: "It's basically the premiumisation of milk… We'll charge twice as much for it as the milk we're used to buying in a jug."
Mr Douglas claimed that the milk "tastes better" than regular milk and is made on sustainable dairy farms with "high-care processes" and a "proprietary milk-filtering process".
Much of America's milk is made in controversial mega-dairies where up to 30,000 cows are kept indoors all year round. But Mr Douglas said its milk will come from 92 family-owned farms, and Fairlife boasts that it will be "pursuing the highest standards of milk quality, agricultural sustainability and animal comfort".
A Fairlife spokesman said: "In response to consumer demand for better, wholesome nutrition from safe, responsible sources, Fairlife, a joint venture between Coca-Cola and the Select Milk Producers dairy co-op, is excited to soon be introducing an innovative ultra-filtered milk that… offers consumers a dairy option that is sourced from sustainable family farms and provides strong market potential to redefine the category."
The move is a major long-term investment for Coca-Cola, which has traditionally focused on carbonated drinks and owns nearly 1,000 drinks brands worldwide.
More recently it has branched out into still orange juice in America and low-sugar drinks elsewhere in the world.
Soda stream: Failed drinks
Show all 5
Mr Douglas added: "We're going to be investing in the milk business for a while to build the brand so it won't rain money in the early couple of years. But like Simply [orange juice], when you do it well it rains money later."
Not all Coca-Cola brand adventures have been profitable though. In 2004 the firm was forced to take its Dasani bottled water off British shelf after just four weeks.
The firm was unable to convince British consumers to buy the drink, which was reported to be Sidcup tap water that had been filtered and pumped full of minerals. It was found to contain illegal levels of the chemical bromate.
Soda stream: Failed drinks
Surge
The idea was to knock Mountain Dew off the top spot in the lucrative extreme sports drinks market, but Surge was discontinued in 2002 after six years on sale.
Sprite Remix
This clear drink emerged in 2003 and quickly developed a strong fan base. Drinkers soon got bored with its sickly taste though.
OK Soda
Coca-Cola killed off OK Soda within seven months, in 1993. Marketing focused on the caffeinated drink's transparent appearance, ignoring its overly sweet taste.
Tab Clear
The soda did well enough to go global, but customers got bored and Coca-Cola pulled the drink by 1994.
Join our commenting forum
Join thought-provoking conversations, follow other Independent readers and see their replies