East London gets school dinners-themed restaurant costing £56 per person
Pop-up will serve alphabetti spaghetti and fish fingers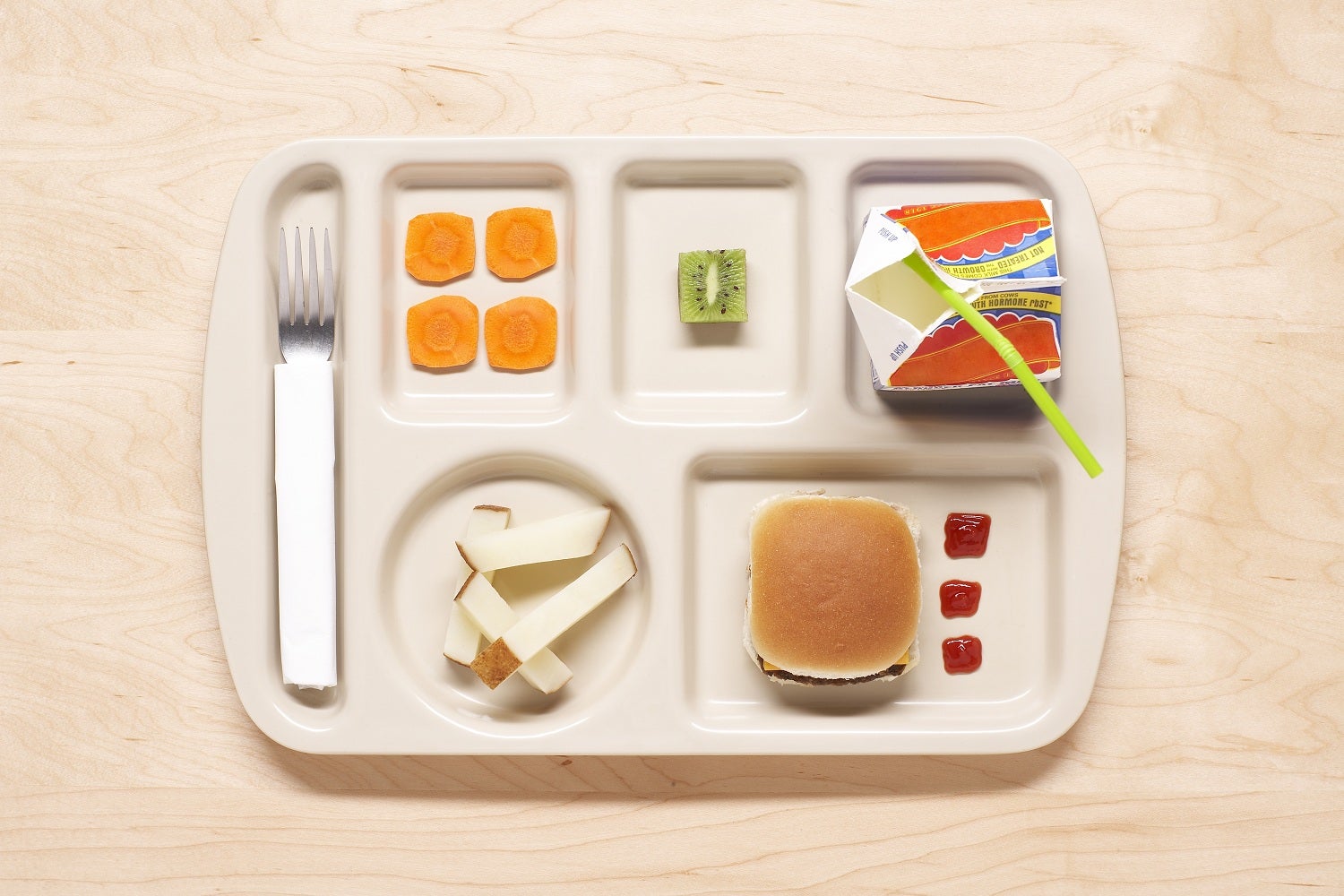 Londoners continue to have their childhoods sold back to them at an extortionate price this month, with the opening of After School Club, a pop-up serving primary school canteen-esque cuisine.
The move follows the similarly nostalgia-centric Cereal Killer Café, which has been successfully selling bowls of Reese's Puffs to idiots for roughly the GDP of Liechtenstein in recent months.
After School Club will serve dishes including alphabet spaghetti and fish fingers, according to Dalstonist, taking place in a restaurant designed to look like a school hall.
Actual school dinners cost about a pound (and were so great because 1. your mum paid for them and 2. you were excited to go and slide on the grass soon after) but tickets for this event will set you back £55 plus admin fee.
Guests will receive five courses of 'posh school dinners', with 'theatre, music, homework and milk monitors'.
The pop-up has been designed by the Art of Dining, the collective also behind restaurants styled as campsites and 70s living rooms.
"Pack your books, press your uniform & head over to the Clapton Park Round Chapel. Homework provided with your meal," they wrote on Twitter.
After School Club runs from 22 July to 6 August at The Round Chapel Old School Rooms, Clapton, London E5 0PU. Tickets are available here.
Join our commenting forum
Join thought-provoking conversations, follow other Independent readers and see their replies