Esthechoc: Scientists invent 'anti-ageing' chocolate
Experts harnessed the antioxidant which makes a flamingo pink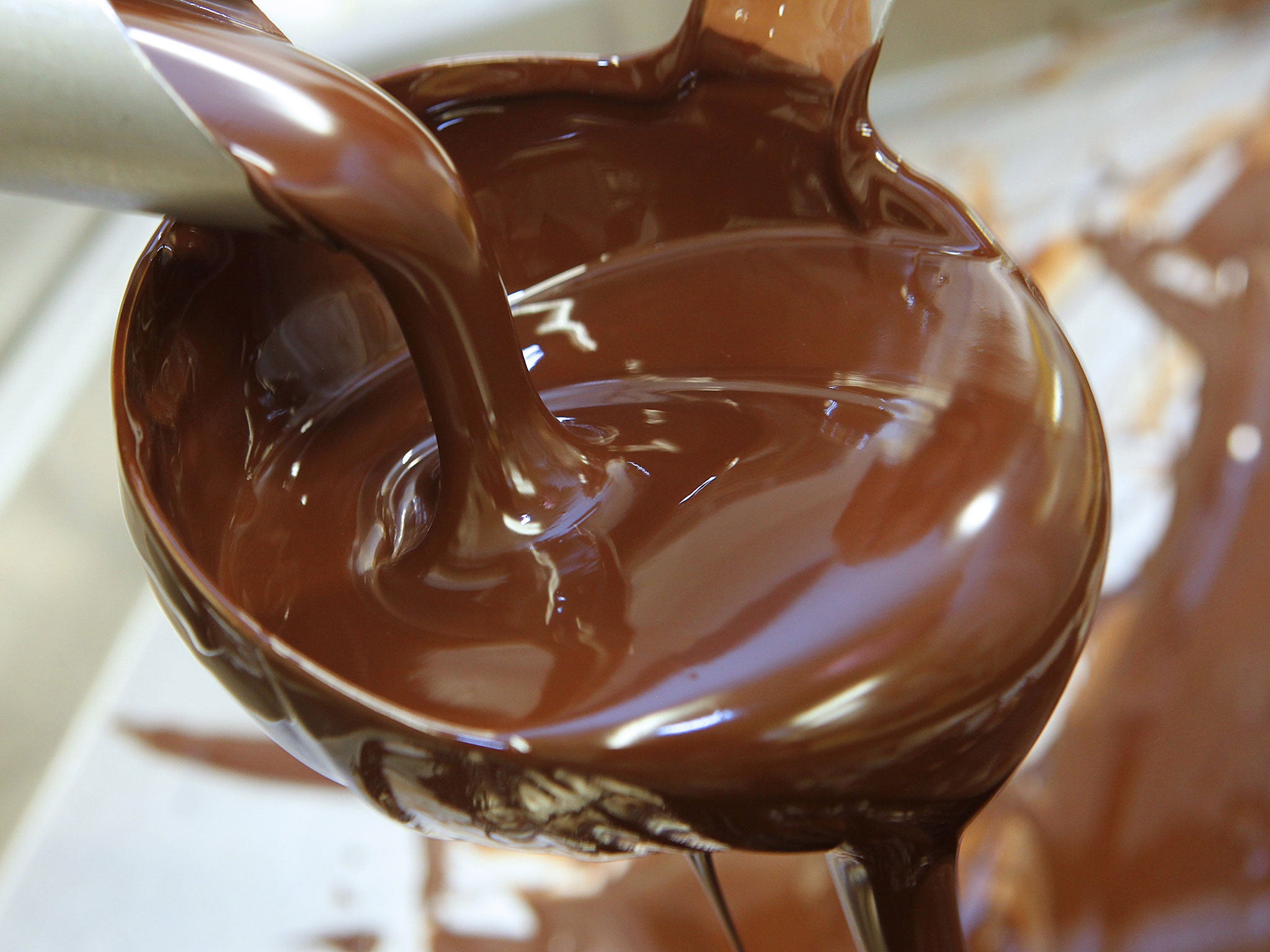 In good news for gluttons, scientists have developed a chocolate bar which slows the signs of ageing.
By using the antioxidant which keeps flamingos pink, a Cambridge University affiliated lab behind 'Esthechoc' claims the chocolate improves the skin's physiology, and brought skin biomarkers of a 50 to 60-year-old back to the levels of a 20 or 30-year-old.
Clinical trials showed that volunteers who ate the chocolate daily for four weeks had less inflammation in their blood and an increased blood supply to skin tissue, according to scientists. These affects were thanks to a boost in the level of antioxidants and increased blood circulation, which prevents wrinkles.
Best-selling chocolate bars
Show all 10
As each bar contains 38kcal, the makers believe it is also suitable for diabetics, the Telegraph reported.
But Esthechoc won't be replacing Dairy Milk bars at your local newsagent anytime soon, with its brochure describing its target audiences as: "elegant, educated and affluent' city-dwelling women in their 30s, and businessmen "to support their appearance in a stressful environment and on their business travels."
The product, which is also called Cambridge Beauty Chocolate, will hit shelves at upmarket retailers from next month. The makers have not yet revealed its likely hefty pricetag.
However, other academics are less convinced by the chocolate's powers.
Naveed Sattar, Professor of Metabolic Medicine at Glasgow University, told the Telegraph that more clinical trials are needed to prove the company's "strong" claims.
Join our commenting forum
Join thought-provoking conversations, follow other Independent readers and see their replies