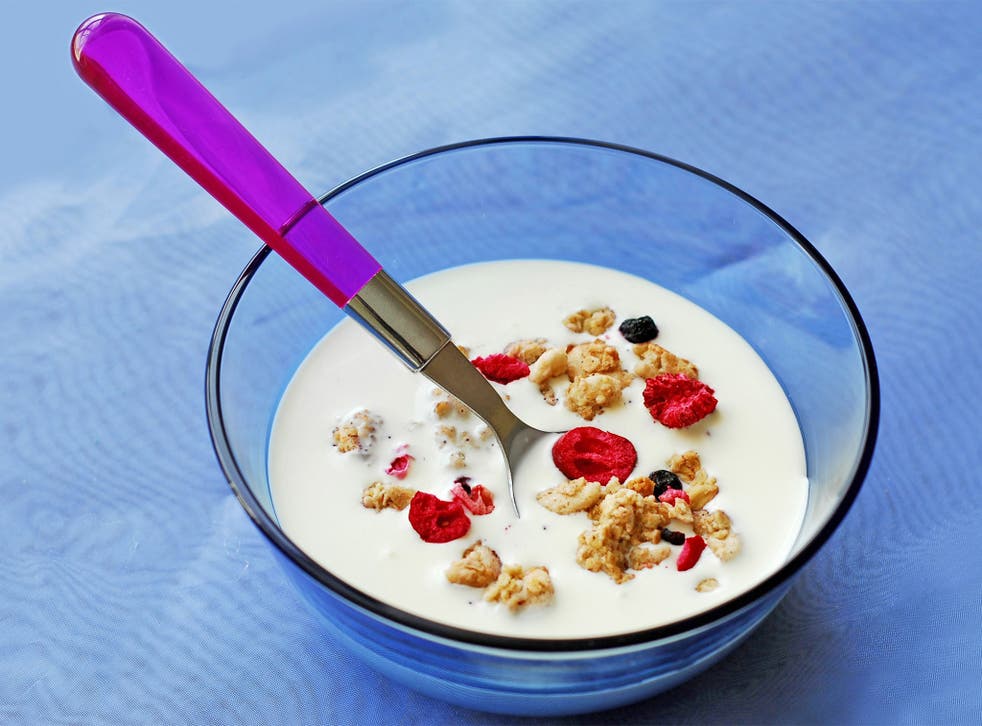 Food (and drink): Don't say cheerio to that leftover cereal milk...
In further evidence of the udder madness sweeping a food industry obsessed with innovation, cereal milk is becoming a thing. That is cereal-flavoured milk for those without access to a spoon or teeth.
Cow Wow, based in Los Angeles, is now selling the stuff you tip down the sink across the US after convincing enough locals to buy its Fruity Trudy and Chocolate Chip Cathy cereal milks (Trudy and Cathy are cows, the marketing goes, who were fed cereal during a hay shortage. Wow, look what it's done to the milk, the farmer said. In truth, of course, the flavouring is artificial).
Sure enough, cereal milk is already a hipster staple in New York. The Momofuku Milk Bar has even trademarked "cereal milk" and flogs bottles of the stuff for $5 (£3.30). And now London is playing catch-up. Yianni Papoutsis, the man behind the MEATLiquor restaurants, likes Frosties milk poured over Rice Krispies and William Leigh, co-owner of Wishbone Brixton, has trialled a British twist with biscuit milk poured over ice cream. Peyton and Byrne is adding cereal milk to its new breakfast menu at the National Dining Rooms, its joint at the National Gallery (alongside a manmosa cocktail of orange juice and beer. Really?).
Russell Norman, the owner of Polpo restaurants, has gone so far as to say cereal milk has been "bubbling away on the zeitgeist radar" for a few months now. So there you go. What's next, jam-coated toast pieces? Hang on...
Register for free to continue reading
Registration is a free and easy way to support our truly independent journalism
By registering, you will also enjoy limited access to Premium articles, exclusive newsletters, commenting, and virtual events with our leading journalists
Already have an account? sign in
Join our new commenting forum
Join thought-provoking conversations, follow other Independent readers and see their replies