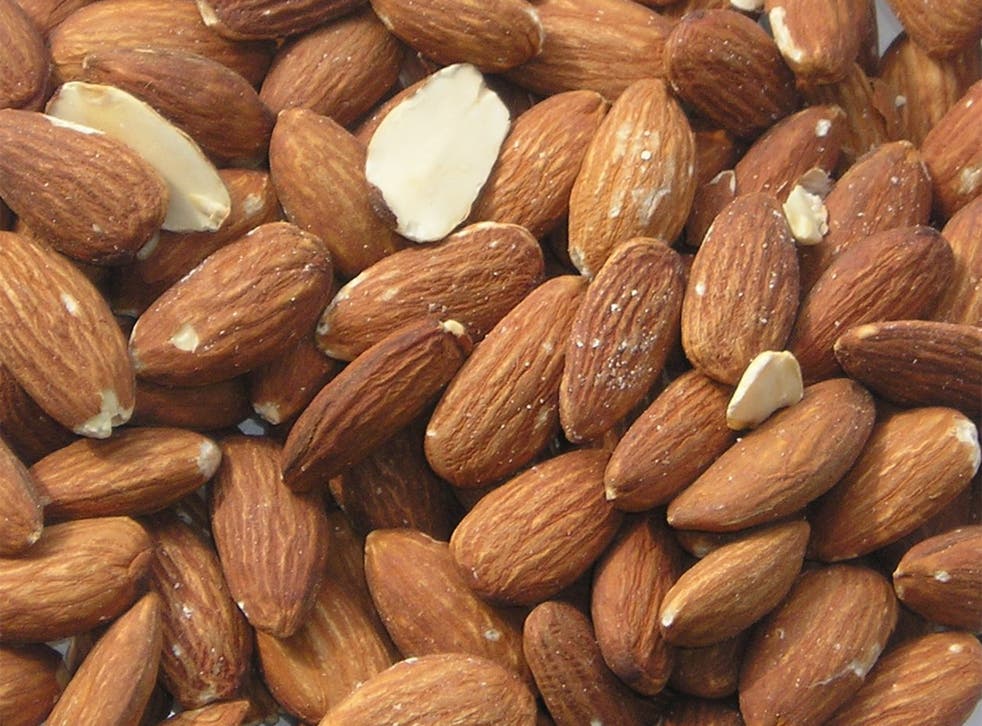 Food firm in 'nuts-for-spices' row blames false test results
The supplier says these methods are prone to 'false readings', confusing almonds with mahaleb
The nuts-for-spices row took a new twist today after one of the suppliers under investigation for alleged almond contamination challenged the accuracy of tests conducted by the official food regulator.
The Food Standards Agency is investigating a series of nut-contamination cases, after detecting almonds in supermarket meals and packets of spices containing cumin and paprika – a substitution that is potentially deadly to nut allergy sufferers.
The source of the contamination is yet to be determined and it is unclear whether the ground almond shells were mixed in with the spices accidentally, or were injected to "bulk up" the mix and save money on ingredients.
But the investigation has now run into difficulties after Bart Ingredients – a Bristol-based spice supplier, which recalled packets of ground cumin in the UK and Canada after traces of almond were detected by food watchdogs – attacked the FSA's test methods. Bart says these methods are known to be prone to "false readings", for example by confusing almonds and mahaleb – a harmless spice made from the seeds inside cherry stones.
"During our ongoing investigation we have already found one other material in the supply chain, mahaleb, which gives a positive reading for almond using two different test methods," he said.
"Given the conflicting results we are getting and the fact that the supply chain is nut free, there is clear potential that this material [mahaleb], or potentially another yet to be identified material, or indeed cumin itself, may be giving a false positive read," he added.
"We do not handle almond in the supply chain, therefore this result with mahaleb gives greater plausibility to the result which the recall is based on... what we have found out about mahaleb raises concerns about the testing regime as a whole," the spokesman said.
The FSA conceded there was a discrepancy between the results of its tests and those carried out by Bart.
"Due to conflicting sampling results obtained at different stages of the supply chain in relation to their product, Bart Ingredients has requested that a referee analysis is undertaken to confirm the results. This testing is currently under way," he said. The recalls of Bart's cumin powder are part of a much bigger crisis on both sides of the Atlantic which has seen dozens of products pulled off the shelves in the US, Canada, the UK and Scandinavia.
The spices of life: Common seasonings

Show all 9
In the UK more than 10 products have been recalled from supermarkets such as Tesco, Morrisons, Aldi and Sainsbury's. Most of them were Mexican meal kits supplied by Santa Maria, a Swedish company with a UK base in Milton Keynes.
The source of the contamination – and whether it is accidental or intentional – is yet to be determined.
Almond shells are not lethal to allergy sufferers in themselves. However, the ground shells often come with pieces of nut attached, which is potentially fatal.
Paprika – a ground powder made from sweet and hot dried peppers – and cumin are two of the most popular ingredients in European cooking.
Register for free to continue reading
Registration is a free and easy way to support our truly independent journalism
By registering, you will also enjoy limited access to Premium articles, exclusive newsletters, commenting, and virtual events with our leading journalists
Already have an account? sign in
Register for free to continue reading
Registration is a free and easy way to support our truly independent journalism
By registering, you will also enjoy limited access to Premium articles, exclusive newsletters, commenting, and virtual events with our leading journalists
Already have an account? sign in
Join our new commenting forum
Join thought-provoking conversations, follow other Independent readers and see their replies