Food porn: Prue Leith says today's cookbooks focus on 'Tuscan landscapes' rather than recipes
BBC food judge says trend is epitomised by celebrity chefs' glossy cookbooks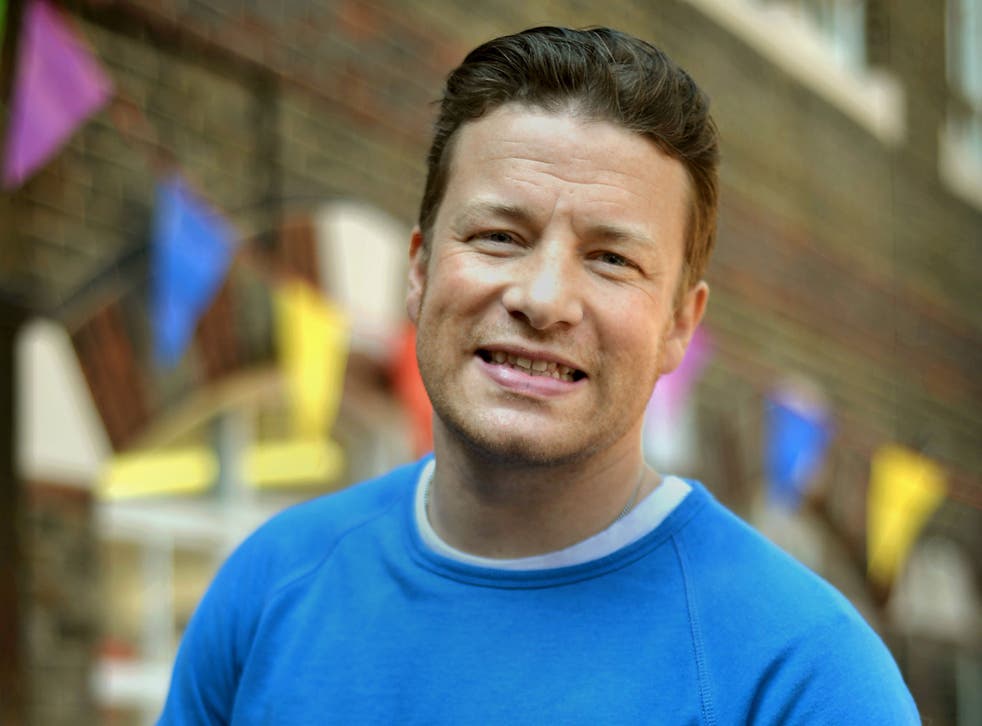 Today's best-selling cookbooks are simply coffee table fodder inviting readers to "drool over Tuscan landscapes" whilst most of us turn to Google if we actually want a recipe, the restaurateur and cookery school pioneer Prue Leith has claimed.
The BBC Great British Menu judge criticised the "food porn" trend, epitomised by glossy cookbooks published by celebrity chefs, which deliver sumptuous visuals at the expense of substantive recipe information.
Ms Leith, 75, who ran the Michelin-starred restaurant Leith's and founded her own School of Food and Wine to train chefs, praised Mary Berry, the Great British Bake Off judge because she has a "lifetime of food writing behind her… Unlike many bestselling foodies, she is the real thing, a serious writer, not just a telly star."
Writing in Radio Times, Ms Leith contrasted the cookery books of Elizabeth David, who "introduced the chilly Brits to sunny Mediterranean food" in the 50s and 60s, with her celebrity successors. "She didn't bother with precise measurements: she expected the reader to have some experience of wielding a wooden spoon."
"Any pictures were commissioned from an artist and were atmospheric, rather than instructional. On top of that she mostly refused all radio and TV. A PR man's nightmare."
"Now the look of the book dictates the sale," wrote Ms Leith. "In my day you could still buy a good cookbook in paperback with no pictures at all. I doubt if that would sell today. But those books were much used: they lived in the kitchen and got splattered with custard and gravy.
"Today, if we cook, we Google it. New cookbooks lie on the coffee table and we drool over Tuscan landscapes and rustic bread ovens. Before ordering in a pizza."
Most best-selling cookbooks are now spin-offs from television series, with "cooking as entertainment" replacing the more educational, instructional approach once demonstrated by Delia Smith.
Jamie Oliver attracted a "whole new audience who saw him as a kind of rock star rather than a cook. Cooking became fun, and deeply cool, something boys could do, because Jamie O did it," Ms Leith writes.
"Since then the surest way to getting published as a cookery writer has been to be first famous as a chef (Gordon Ramsay, Tom Kerridge, Marcus Wareing, Rick Stein, Yotam Ottolenghi et al) and then to have a successful telly series. Then every publisher is interested.
"Amateurs can do it by winning MasterChef (like Thomasina Miers), but only a very few journalists and home cooks, however good their writing, get their books published before they're on television. And getting on television is even harder than getting published. Nigella Lawson and Hugh Fearnley-Whittingstall both managed it without being famous chefs first. But it's rare."
Ms Leith does not name the chefs responsible for "coffee table" tomes. Oliver published "Jamie's Italy", a recipe book accompanying the chef's culinary tour of the country for a Channel 4 series, whilst Ms Lawson this month released a new hardback version of her "Nigellissima: Instant Italian Inspiration," featuring 120 recipes accompanied by photographs.
Leith's Cookery Bible, the writer's signature book published with Caroline Waldegrave in 2003, boasted 1,400 recipes and opened with a 100-page primer covering conversion tables, cookery terms and menu planning. The 880-page book did find space for 64 pages of pictures however.
Prue Leith
The South-African born Leith was inspired to cook by the bakeries she encountered whilst studying at the Sorbonne in Paris.
She moved to London and enrolled in the Cordon Bleu cookery school.
After gaining kitchen experience catering large events, she opened the Michelin-starred restaurant Leith's in Kensington, in 1969
In 1975 she founded Leith's School of Food and Wine which trains professional chefs and amateur cooks.
Leith has published a dozen cookery books and also branched out into novels.
As head of the School Food Trust, she raised the issue of high levels of fat, salt and sugar in school meals, before Jamie Oliver forced ministers to introduce a healthier diet.
In 1990 Leith was named Veuve Cliquot Business Woman of the Year. Her cookery vocational training business reached a turnover of £15m in 1993, when she sold up.
Register for free to continue reading
Registration is a free and easy way to support our truly independent journalism
By registering, you will also enjoy limited access to Premium articles, exclusive newsletters, commenting, and virtual events with our leading journalists
Already have an account? sign in
Register for free to continue reading
Registration is a free and easy way to support our truly independent journalism
By registering, you will also enjoy limited access to Premium articles, exclusive newsletters, commenting, and virtual events with our leading journalists
Already have an account? sign in
Join our new commenting forum
Join thought-provoking conversations, follow other Independent readers and see their replies