Horse DNA discovered in beefburgers on sale at Tesco and Iceland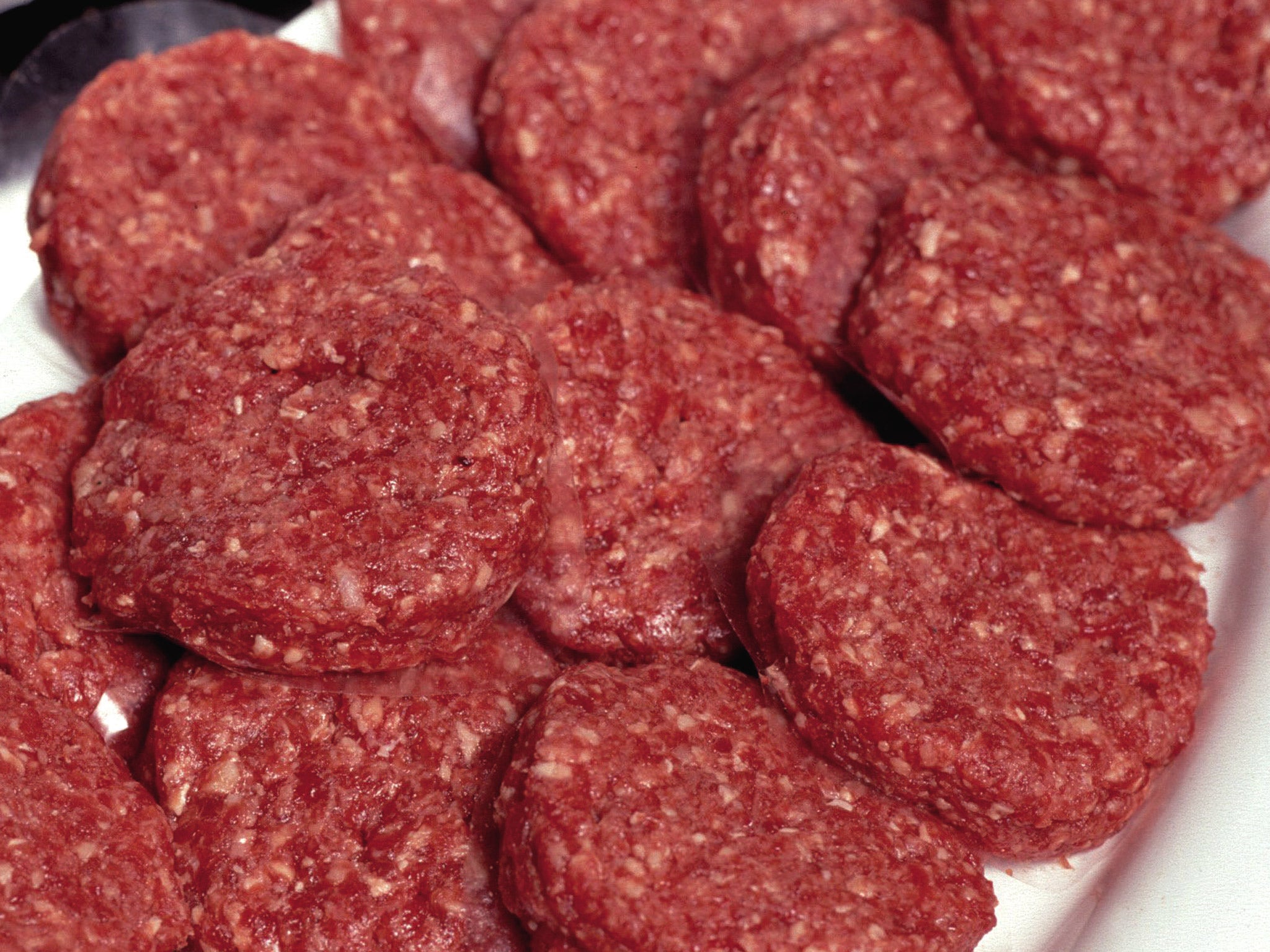 Iceland Foods Ltd; update.
Since publication of this article, Iceland have informed us that only a very small (0.1%) level of horse DNA was found in two of their own brand quarter pound burgers when tested by the FSAI. They point out that result is well below the threshold level of 1% which the UK FSA applies as indicative of contamination or adulteration, and that a test result of 0.1% is so low that it could amount to a "trace" level. Iceland subsequently tested samples of burgers from the same production batch to the same tolerances used by the FSAI and no evidence of any horse DNA was found. Iceland also state that since then over 2000 tests of Iceland beef products have been carried out and no trace of horse meat or DNA has ever been found.
Horse DNA has been discovered in beefburgers sold by the supermarket giants Tesco and Iceland, it emerged tonight. Investigators said that in Tesco's Everday Value burgers, horsemeat accounted for almost one third of the meat content.
The Republic of Ireland's food safety authority (FSAI) claimed meat with "horse DNA" sold in UK and Irish supermarkets had originated from two processing plants in Ireland – Liffey Meats and Silvercrest Foods – and the Dalepak Hambleton plant in north Yorkshire.
The Food Standards Agency, working with the Irish authorities, established that mainland Britain was part of the area affected. A spokesman said: "At this stage it is not believed to be a food safety risk.
"We are aware that investigations are ongoing to ascertain how or why horsemeat was used in the products."
A total of 27 beef products were analysed by the FSAI with 10 containing horse DNA and a further 23 containing traces of pig DNA.
Tesco was informed of the test results today and immediately withdrew from sale all products from the processing plants, said its group technical director Tim Smith last night. "The presence of illegal meat in our products is extremely serious," he added. "We understand that many of our customers will be concerned by this news, and we apologise sincerely for any distress."
The FSAI analysis also found traces of horse DNA in batches of raw ingredients, including some imported from the Netherlands and Spain.
Professor Alan Reilly, the FSAI chief executive, said there was "no clear explanation" for the presence of horse DNA in beef burgers. "In Ireland it is not in our culture to eat horsemeat and therefore we do not expect to find it in a burger."
The Labour MP Barry Gardiner, who sits on the Food, Environment and Rural Affairs Committee, said: "Big companies like Iceland and Tesco are responsible for their supply chain and for verifying whether their suppliers are giving them what they should be delivered. It is abhorrent that the suppliers appear to have adulterated the burgers in this way"
Iceland said it had noted the FSAI's findings "with concern". A statement from the chain said it would work with suppliers to investigate the issue. The budget supermarket Aldi confirmed that its Oakhurst Beef Burgers range on sale in Ireland had been affected and had been withdrawn from sale.
FSAI investigators said the findings raised concerns about "the traceability of meat ingredients and products entering the food chain". They added that Jews and Muslims may have unwittingly eaten pork.
John Bryan, president of the Irish Farmers Association, said: "Nothing or no one can be allowed to compromise the high standards and reputation of Irish-produced food."
Liffey Meats blamed the contamination on "imported ingredients". A spokesman said: "We sincerely regret that any product produced by the company would not conform to the highest specifications and sincerely apologise to our customers." Silvercrest added that it had "never purchased or traded in equine product".
Join our commenting forum
Join thought-provoking conversations, follow other Independent readers and see their replies