World's priciest ham sees Spanish farmer win an 'Oscar' at organic meat industry awards
Each leg of Eduardo Donato's Dehesa Maladúa costs about €4,100 in shops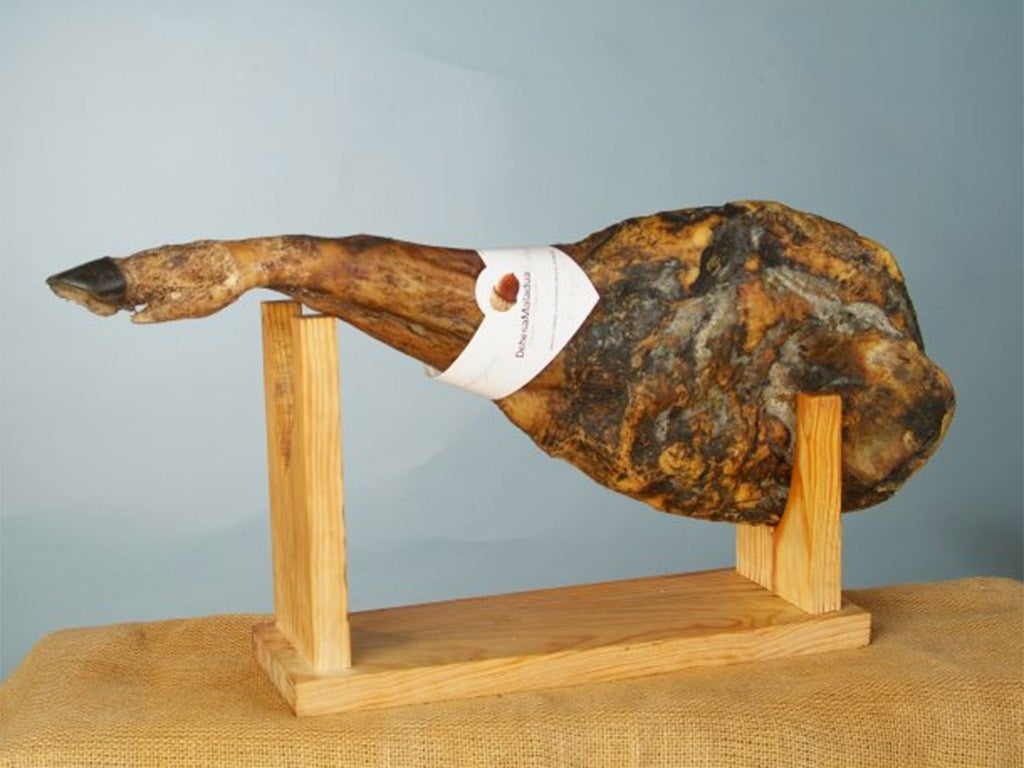 It might not be quite as glamorous as a certain Hollywood ceremony, but for one Spanish farmer, winning the top prize at an international cured meats awards has put his jamon on the map.
Eduardo Donato, a pig farmer in the village of Cortegana, in southern Spain, already claims to sell the world's most expensive ham: each leg of his Dehesa Maladúa costs about €4,100 (£3,180) in shops. Now his jamon has won the annual Biofach award, described as the Oscars of the organic meat industry.
But Mr Donato is far from a large-scale commercial farmer. He is credited, with others in his village, with saving the Manchado de Jabugo pig from extinction 25 years ago.
Despite the eye-watering price for the mouth-watering ham, other farmers had grown tired of the hard work needed to produce it, and had stopped rearing the animals. The species, which eats only natural produce, is thriving with about 22,500 now living in woods around the village.
Mr Donato produces just 80 legs of ham each year. The cost is high because each pig takes three years to reach maturity and there is no guarantee that it will develop to produce legs of sufficiently high quality meat. Asked for the secret of his success, Mr Donato said: "Patience, passion and pleasure."
Join our commenting forum
Join thought-provoking conversations, follow other Independent readers and see their replies