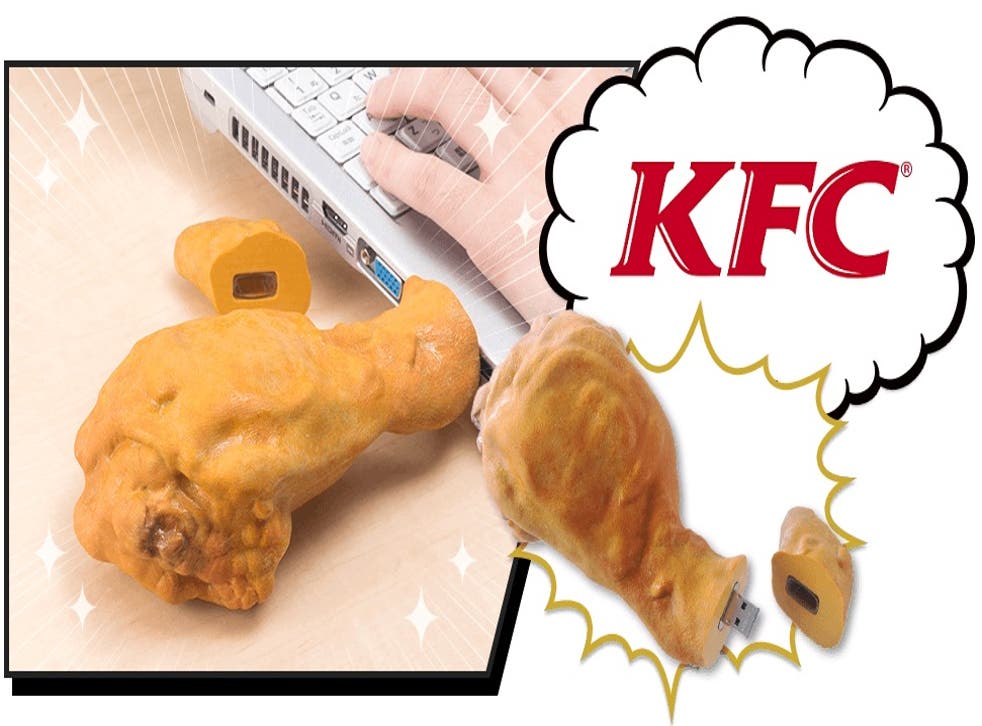 KFC launches fried chicken USB stick
Computer accessories created to entice Japanese Twitter users
In its continuing mission to make Kentucky fried everything by 2020, KFC has created a range of chicken-themed hardware including a keyboard, mouse and grossly impractical USB stick.
The deep-fried accessories are part of a social media promotion for the restaurant in Japan, with one winner being selected to receive each of these prizes – yes, follow KFC on Twitter for a novelty USB stick, that's the world we live in now!
It follows a similar drive by the fast food chain in the US which saw it market fried chicken corsages ahead of prom season.
The whole thing is obviously a stupid PR stunt, but the webpage for it is worth glancing over if just to see how joyful/constipated Colonel Sanders looks in Japan.
For other unusual KFC-related creations, please see the recently invented chocolate fried chicken.
Join our new commenting forum
Join thought-provoking conversations, follow other Independent readers and see their replies