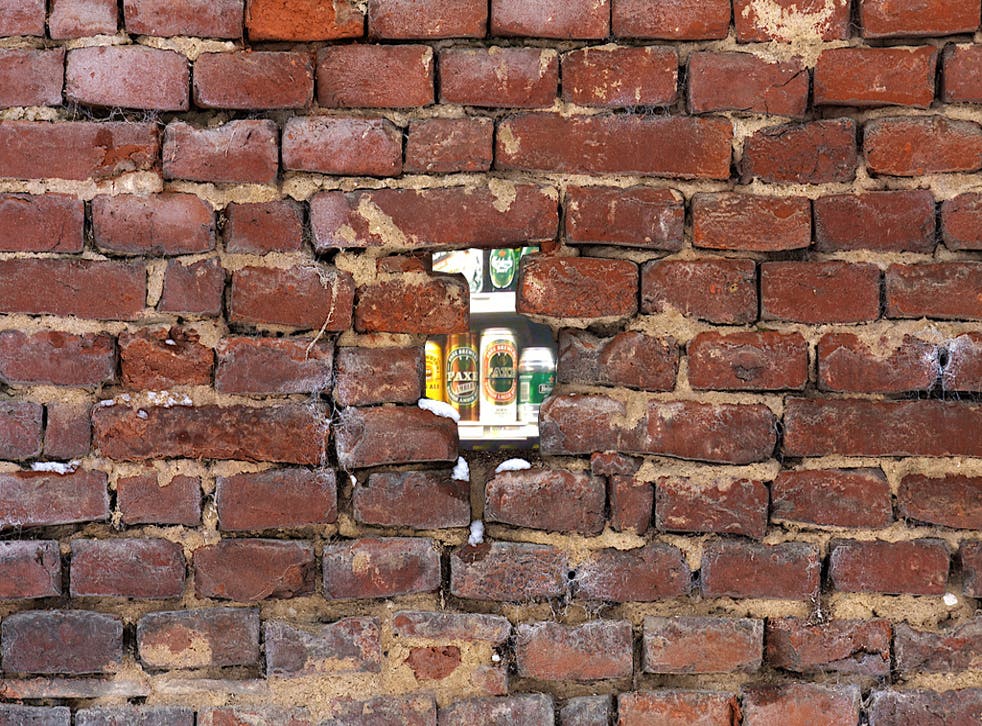 Man breaks through brick store wall for a 12-pack of beer
Burglar took 12-pack and exited the way he came in
Christopher Hooton
Monday 04 August 2014 14:54 Comments
A thief in South Carolina didn't let a brick wall stand in the way of his brew thirst, creating a hole in it in order to gain entry to a liquor store where he stole a 12-pack of beer.
The Beaufort County Sheriff's Office is trying to identify the thief, who broke into the Enmark store in Commerce Place West in Bluffton in the early hours of Tuesday.
Police say he bore a hole in the real wall of the store, crawled through it, took a 12-pack of beer from the fridge and left the way he came.
A still from the CCTV footage of the incident has been released showing the suspect, who wore a red shirt with a large tear on the back, blue jeans, gloves and a black rag over his face.
Register for free to continue reading
Registration is a free and easy way to support our truly independent journalism
By registering, you will also enjoy limited access to Premium articles, exclusive newsletters, commenting, and virtual events with our leading journalists
Already have an account? sign in
Join our new commenting forum
Join thought-provoking conversations, follow other Independent readers and see their replies