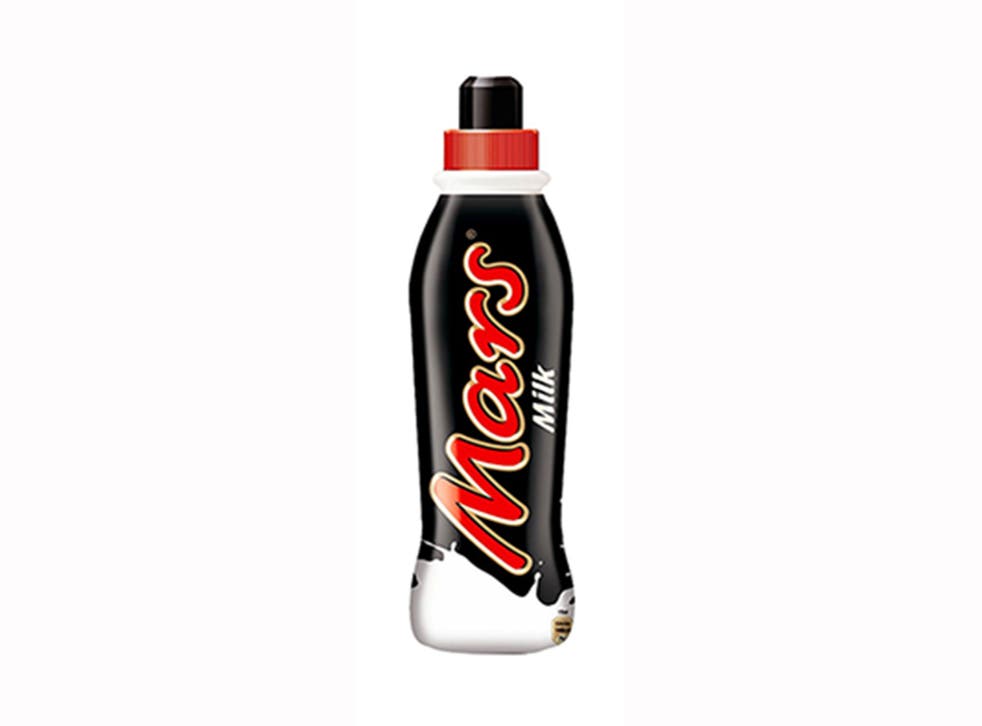 Mars recalls drinks over food poisoning bug
Customers advised 'not to consume' the products
Ian Johnston
Tuesday 19 August 2014 12:10 Comments
Mars has recalled 12 different types of drink – including some Mars Milk, Galaxy Smooth Milk and Snickers Shake products — after "elevated levels" of bacteria that can cause food poisoning were discovered, the Food Standards Agency (FSA) has announced.
The FSA warned people not to drink the products due to the "possible health risk".
Mars Chocolate Drinks said the recall was being carried out as "a precaution".
"This is due to the presence of a bacterium known as Bacillus that may be present in some of the product," the company said.
"We advise anyone who has purchased any of the… branded drink products… not to consume it and to contact our consumer care team.
"Mars and our suppliers take quality and food safety very seriously and apologise for any inconvenience."
The affected products include "sports-cap" bottles of Mars Milk (350ml, 376 ml), Starburst Strawberry Drink (350 ml), Bounty Drink (350ml), Snickers Shake (350ml, 376 ml), Skittles Wildberry (376 ml), Galaxy Smooth Milk (350ml, 376 ml), Milky Way Milk (350 ml), Mars Caramel Milk (350ml) and Skittles Fruits (350, 376ml).
And 750ml "fridge pack" bottles of Mars Milk (750 ml), Galaxy Smooth Milk (750ml) and Skittles Fruits (750 ml) are also being recalled.
They were made for Mars by Michwerke Mittelelbe and have best before dates from 19 December this year to 11 April next year.
"No other Mars Chocolate Drinks products are known to be affected," the FSA said.
Register for free to continue reading
Registration is a free and easy way to support our truly independent journalism
By registering, you will also enjoy limited access to Premium articles, exclusive newsletters, commenting, and virtual events with our leading journalists
Already have an account? sign in
Join our new commenting forum
Join thought-provoking conversations, follow other Independent readers and see their replies