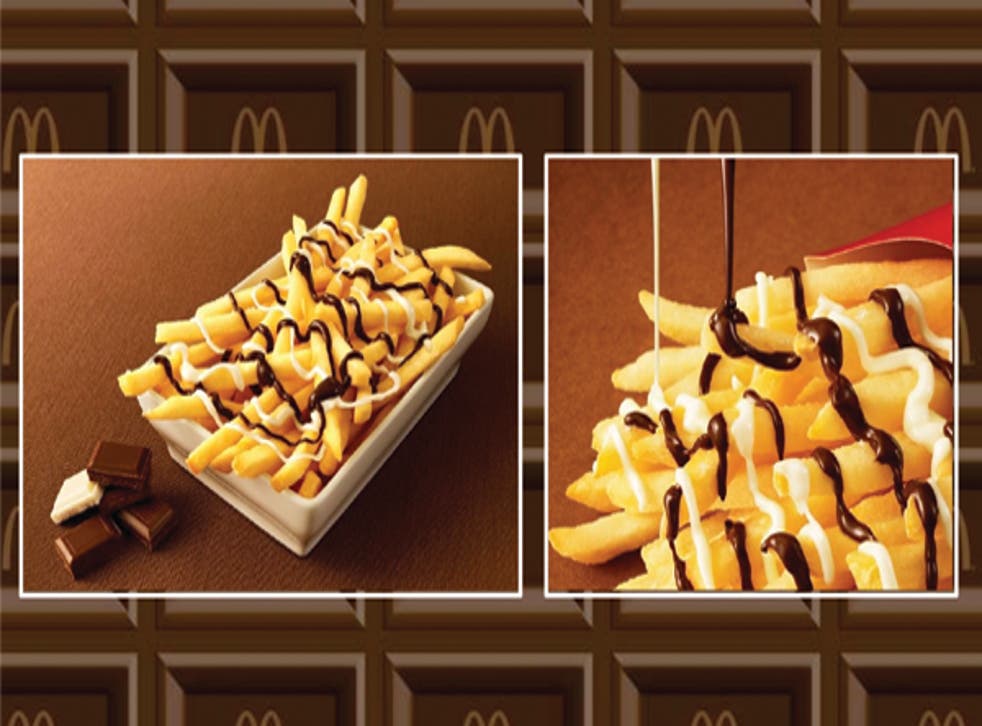 McDonald's introduce 'McChoco Potatoes' chips and chocolate sauce in Japan
Unusual sauce described as 'salty and sweet' treat, coming in two different flavours
McDonald's has released an unusual new dish in Japan - fries covered in chocolate.
'McChoco Potatoes' come covered in chocolate sauce in two flavours, cacao or white chocolate.
A news release on the McDonalds website said: "Customers will find McChoco Potatoes enjoyable for different occasions, as it also makes for a great dessert. The combination creates a wonderful salty and sweet harmonious taste."
Following criticism over the nutritional value of its food, McDonald's has undergone a rebranding process in the last few years. The fast food giant now markets itself as a relatively healthy option within the industry, selling products such as salads and vegetarian options.
However, a normal large portion of fries - without chocolate sauce - contains 444 kcal and 22 grams of fat, while a Big Mac weighs in at 508 kcals and 25 grams of fat per portion.
The Independent has contacted McDonald's for comment on the nutritional content of McChoco Potatoes.
There are no plans to introduce the dish in the UK.
Join our new commenting forum
Join thought-provoking conversations, follow other Independent readers and see their replies