The Independent's journalism is supported by our readers. When you purchase through links on our site, we may earn commission.
Nation in shock as Cadbury's changes Creme Egg recipe
Dairy Milk switched out for 'standard cocoa mix chocolate'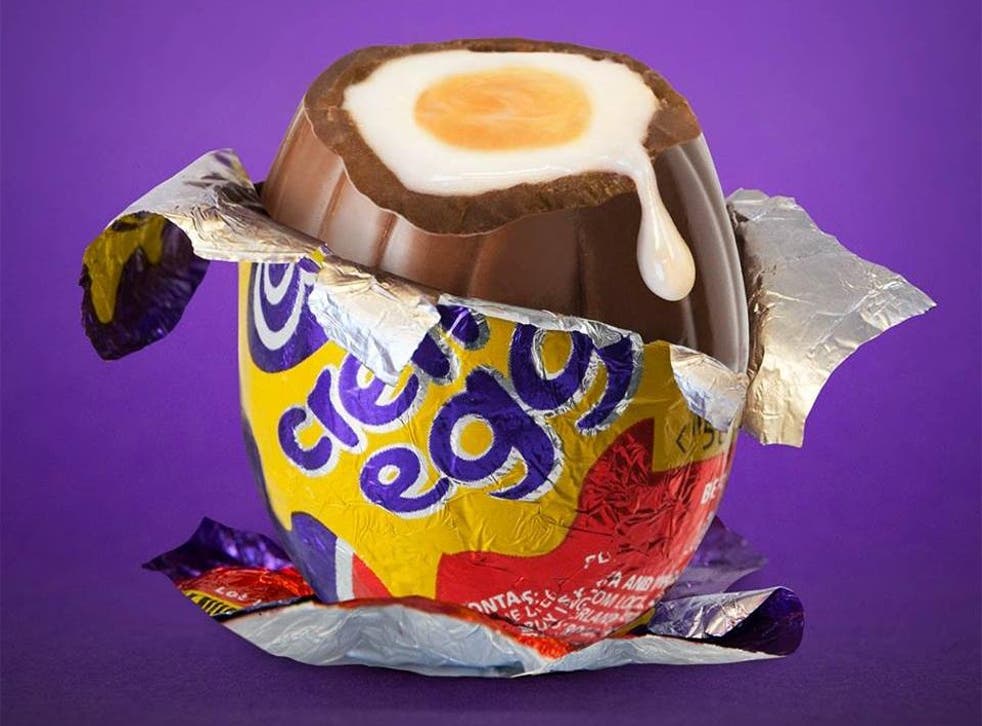 In a bilateral attack on the glory of Easter, Cadbury's has stunned consumers by changing the recipe of its Creme Eggs and reducing their number in boxes from six to five.
The insanely sweet but moreish snack is only on sale for three months of the year, making the change all the more egregious.
Reports that the latest batch of Creme Eggs tasted different were followed up by The Sun, with Cadbury's confirming to the tabloid that it has switched out Dairy Milk for a "standard cocoa mix chocolate" in the shell.
"It's no longer Dairy Milk. It's similar, but not exactly Dairy Milk," a Kraft spokesperson said.
"We tested the new one with consumers. It was found to be the best one for the Creme Egg, which is why we've used it this year.
"The Creme Egg has never been called the Cadbury's Dairy Milk Creme Egg. We have never played on the fact that Dairy Milk chocolate was used."
Tell that to the Dickensian little boy holding one of the new Creme Eggs in his cupped hands and weeping, Kraft.
The horror was compounded by the fact that there is now one less egg in each multi-pack, and this has not necessarily come alongside a corresponding decrease in price.
"Creme Eggs are back. And we're totes emosh" Cadbury Creme Egg wrote on Facebook earlier in the week, the top reply to which was "And there's only 5 in a box now there used to b 6."
Another user added somewhat dramatically: "Boycott the company for there cheap under hand tactics towards consumers we expect it from nestle on yorkie bars but now caburys?" (sic).
Register for free to continue reading
Registration is a free and easy way to support our truly independent journalism
By registering, you will also enjoy limited access to Premium articles, exclusive newsletters, commenting, and virtual events with our leading journalists
Already have an account? sign in
Register for free to continue reading
Registration is a free and easy way to support our truly independent journalism
By registering, you will also enjoy limited access to Premium articles, exclusive newsletters, commenting, and virtual events with our leading journalists
Already have an account? sign in
Join our new commenting forum
Join thought-provoking conversations, follow other Independent readers and see their replies