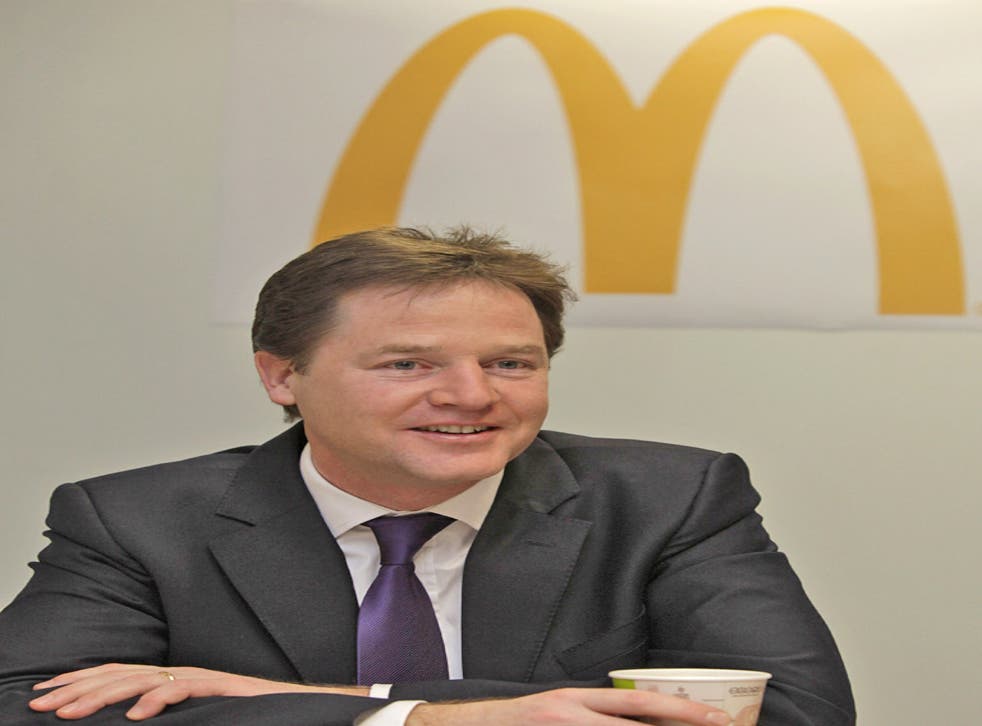 Not lovin' it: McDonald's eats humble pie after Twitter backlash
McDonald's has admitted a venture into social media backfired when a Twitter campaign designed to spread good news about the fast-food giant was hijacked by unhappy eaters.
McDonald's sent out two tweets with the hashtag #McDStories to highlight the "hard-working people" who help to produce its meals and promote the chain's use of fresh produce. One tweet from a potato supplier read: "When u make something w/pride, people can taste it".
But critics fired back with abusive tweets, incorporating the hashtag, describing their dining horror stories. They accused the company of making customers sick, serving pig meat from gestation crates and offering up a burger containing a finger nail.
The official McDonald's twitter feed was forced into an extended debate with animal rights group Peta, which accused the company of using mechanically separated chicken for its McNuggets. McDonald's said the claim was false because it only uses "USDA inspected white meat".
McDonald's had used a paid-for tweeting service to promote its hashtags to the top of Twitter's "trending" lists to try and create a buzz about the campaign.
But the company was quickly forced to abandon the #McDStories hashtag. Rick Wion, McDonald's social media director, admitted: "Within an hour, we saw that it wasn't going as planned. It was negative enough that we set about a change of course."
The campaign embarrassed McDonald's on the day when Nick Clegg visited a training centre in north London to praise the company for creating 2,500 new jobs in the UK, taking its UK workforce to 90,000.
McDonald's said that half of the new jobs would go to people under 25, but some tweeters used the #McDStories hashtag to complain that they had been laid off by the company.
Corporations are regularly advised to use social media to build "engagement" with customers but the McDonald's backlash will give pause for thought.
Last year the Wendy's fast-food chain launched a Twitter hashtag, HeresTheBeef, which was aimed at sparking positive comments but only prompted similar mockery from the company's critics.
Join our new commenting forum
Join thought-provoking conversations, follow other Independent readers and see their replies