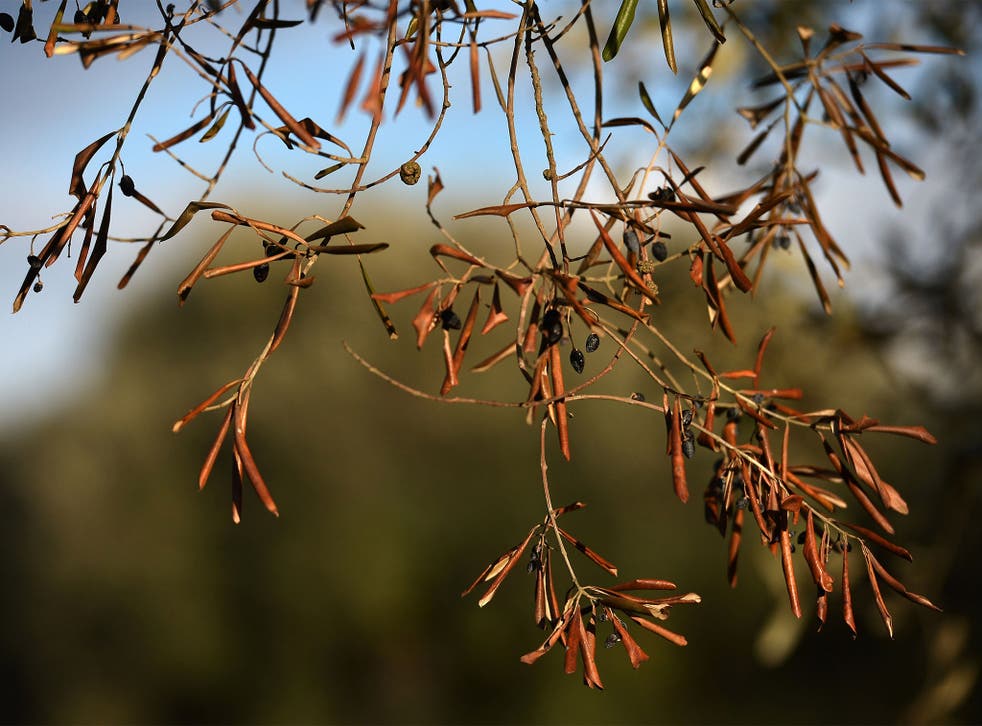 Olive oil prices set to increase as much as 20% as drought and disease strike groves of southern Europe
Record temperatures in Spain last year have hit production, while a bacteria outbreak has infected more than a million trees in Italy
Alistair Dawber
Madrid
Tuesday 23 February 2016 19:54 Comments
Drought and disease among olive groves in southern Europe are expected to push up the price of olive oil on supermarket shelves by as much as 20 per cent in the coming months.
Traders are warning of an imminent spike in the cost of a bottle of olive oil after last autumn's exceptionally poor harvests, when conditions were especially bad in Spain and Italy, the two biggest producers in the world.
Last year was the hottest ever recorded in Spain and, while the country's tourism sector experienced a boom, its farmers struggled in drought-like conditions. More than 300 million olive trees grow in the south of the country and produce more than twice as much extra virgin olive oil as Italy.
But the drought, which led to such a terrible harvest that reserve supplies have had to be used by bottlers, means that Spanish olive oil may rise in price by 20 per cent this year. "Typically, olives are a cyclical plant – they have a good year, a bad year and a good year," said Lisa Mullins of Filippo Berio UK, the olive oil company. "While a weak harvest is usually not a cause for concern, 2014-15 was a disaster."
Meanwhile, in Italy an outbreak of the Xylella fastidiosa bacteria among olive groves has infected more than a million trees. The bacteria leads to what is known as "olive quick decline syndrome", which ends with the death of the tree. The outbreak, in Lecce and Apulia, means that the price of Italian olive oil is expected to rise sharply, by as much as 14 per cent in the coming weeks.
Xylella fastidiosa was also identified in southern France last year, threatening French olive supplies.
Register for free to continue reading
Registration is a free and easy way to support our truly independent journalism
By registering, you will also enjoy limited access to Premium articles, exclusive newsletters, commenting, and virtual events with our leading journalists
Already have an account? sign in
Join our new commenting forum
Join thought-provoking conversations, follow other Independent readers and see their replies