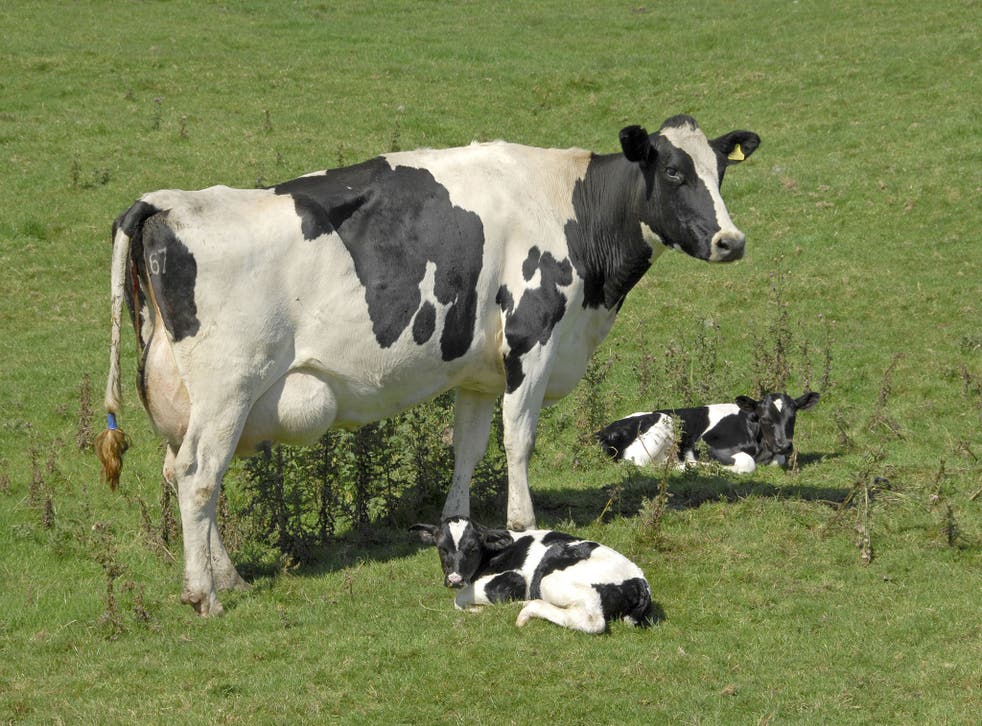 Organic food healthier than farmed products, says new research
Study claims organic farmed meat and milk contains 50 per cent more omega-3 fatty acids
Having organic farmed meat and milk is better for your health than non-organic produce, because it contains around 50 per cent more omega-3 fatty acids, according to a major study published in the British Journal of Nutrition today.
An international team of researchers, from universities and scientific institutes in nine countries, examined the nutritional merits of organic versus non-organic milk and meat.
Some 196 studies on milk and 67 on meat were reviewed in the largest study of its kind, which found that the benefits also extend to organic milk products such as butter, cheese, and yoghurt.
Organic milk contains 40 per cent more conjugated linoleic acid (CLA) - which is linked to a reduced risk of cardiovascular disease, certain cancers and obesity. And although it has lower levels of the essential mineral iodine, it has higher concentrations of iron and Vitamin E.
Researchers also found that organic meat had slightly lower concentrations of two saturated fats linked to heart disease.
The greater use of grazing, with animals eating a more natural grass-based diet, is a key reason for the differences, according to lead researcher Professor Carlo Leifert, from Newcastle University's school of agriculture, food and rural development.
"Several of these differences stem from organic livestock production and are brought about by differences in production intensity, with outdoor-reared, grass-fed animals producing milk and meat that is consistently higher in desirable fatty acids such as the omega-3s, and lower in fatty acids that can promote heart disease and other chronic diseases," he said.
Organic farming myths

Show all 6
Lord Melchett, the Soil Association's policy director, helped review and edit the published study, which was funded by the European Commission, with financial and technical support from the Sheepdrove Trust.
One of the researchers, Chris Seal, Professor of food and human nutrition at Newcastle University, commented: "Omega-3s are linked to reductions in cardiovascular disease, improved neurological development and function, and better immune function." He added: "But getting enough in our diet is difficult. Our study suggests that switching to organic would go some way towards improving intakes of these important nutrients."
This builds on a study published by the same research team in 2014, which revealed that organic fruit and vegetables contained up to 60 per cent more antioxidants than non-organic crops.
Commenting on the latest findings on the benefits of organic produce, Helen Browning, chief executive of the Soil Association, said: "This research confirms what many people have always thought was true -what you feed farm animals and how you treat them affects the quality of the food - whether it's milk, cheese or a cut of meat."
She added: "Following research in 2014 confirming nutritional differences between organic and non-organic crops like fruit and vegetables – we can now say for certain that organic farming makes organic food different."
But Ian Givens, professor of food chain nutrition at the University of Reading, urged caution: "The differences between organic and conventionally farmed produce should be evaluated as part of the whole human diet. When they are, most differences are very small indeed."
And meat and milk remain "poor sources of polyunsaturated fatty acid and contain large amounts of potentially harmful saturated and trans fats," commented Tom Sanders, professor emeritus of nutrition and dietetics at King's College London.
Register for free to continue reading
Registration is a free and easy way to support our truly independent journalism
By registering, you will also enjoy limited access to Premium articles, exclusive newsletters, commenting, and virtual events with our leading journalists
Already have an account? sign in
Register for free to continue reading
Registration is a free and easy way to support our truly independent journalism
By registering, you will also enjoy limited access to Premium articles, exclusive newsletters, commenting, and virtual events with our leading journalists
Already have an account? sign in
Join our new commenting forum
Join thought-provoking conversations, follow other Independent readers and see their replies