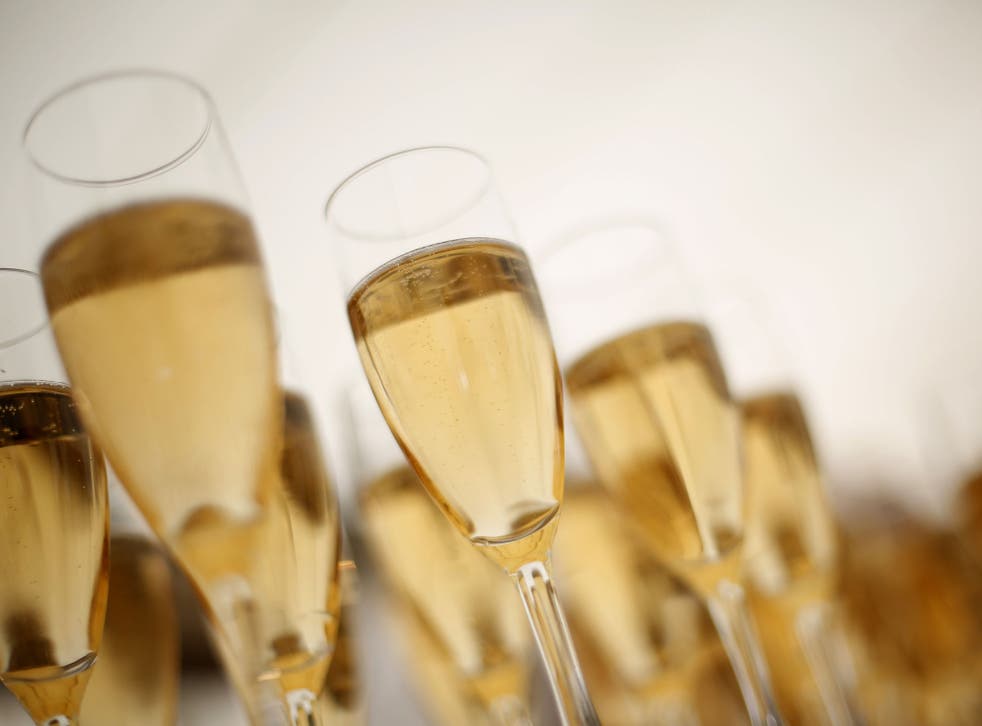 Prosecco on tap? Assolutamente no! Italian producers in dismay over British pubs serving their fizz like warm beer
Italian politicians call for massive EU fines 'to help the consumer'
Michael Day
Wednesday 07 January 2015 19:32 Comments
It's been described as flowery, fruity and alluring – and at less than half the price of a bottle of Champagne, Prosecco has found favour among connoisseurs and Friday night pub-goers alike.
But while the popularity of Italy's top sparkling wine soars, Prosecco producers are unhappy after learning that British pubs and corporate events are pouring their delicate drink like warm beer from the tap – even saying that massive fines should be considered.
Politicians in Italy are calling for the EU to step in. Michele Anzaldi, an MP on the country's parliamentary agriculture commission, yesterday called on his government "to act immediately with the EU against the UK in defence of Prosecco given its incorrect provision in British pubs".
Italian producers are angry because, since 2009, the name "Prosecco" should be used to describe the wine produced in the Conegliano-Valdobbiadene area of north-west Italy and not the grape it comes from.
"And this means it can only be sold in the bottle," Luca Giavi, the director of the Prosecco DOC Consortium, said. "We're not moaning or trying to criticise anyone. It's all about helping the customer."
In addition, he said that Prosecco, as a frizzante wine, was less fizzy than spumante wine and was, therefore, not suited to being on tap. "It's not possible to get the right degree of pressurisation. My advice to British customers is to always go for a bottle," he said.
Stefano Zanettin, the president of the consortium, said big EU fines might dissuade British pubs. "The fines range from €2,000 (£1,500) to €20,000 and are a valid instrument to dissuade this activity," he said, although he told La Repubblica that he prefers "educating customers".
The Priory Bar in Wakefield, West Yorkshire, is among those to have introduced drinkers to the delights of Prosecco on tap.
10 best proseccos

Show all 9
But the bar's owner, Marcus Hilton, has changed the name of the on-tap sparking wine from Prosecco DOC to frizzante after he was paid a visit by officers from the Food Standards Agency, who told him he was in breach of EU regulations.
Mr Hilton supplies about 200 other venues with the wine, however, and he says it's a possibility that not all the venues are so attentive with their labelling.
"I'm now calling it frizzante. But obviously I can't answer for the other 200 or so people I'm supplying it to," he said. But Mr Hilton suggests there might be benefits for Italy, too, from the move. "It shows how popular the drink is, and, to be honest, it's all good publicity for them and good for the country with its struggling economy."
Britain is now the world's number one market for Prosecco, which at about £6 to £12 a bottle, is a third of the price of Champagne.
Globally, 300 million bottles were sold last year as world sales outstripped those of its French rival for the first time.
The French sparkling wine sold a record 339 million bottles in the heady year of 2007, before the global economic and financial crisis began weighing on the market a year later.
Register for free to continue reading
Registration is a free and easy way to support our truly independent journalism
By registering, you will also enjoy limited access to Premium articles, exclusive newsletters, commenting, and virtual events with our leading journalists
Already have an account? sign in
Join our new commenting forum
Join thought-provoking conversations, follow other Independent readers and see their replies