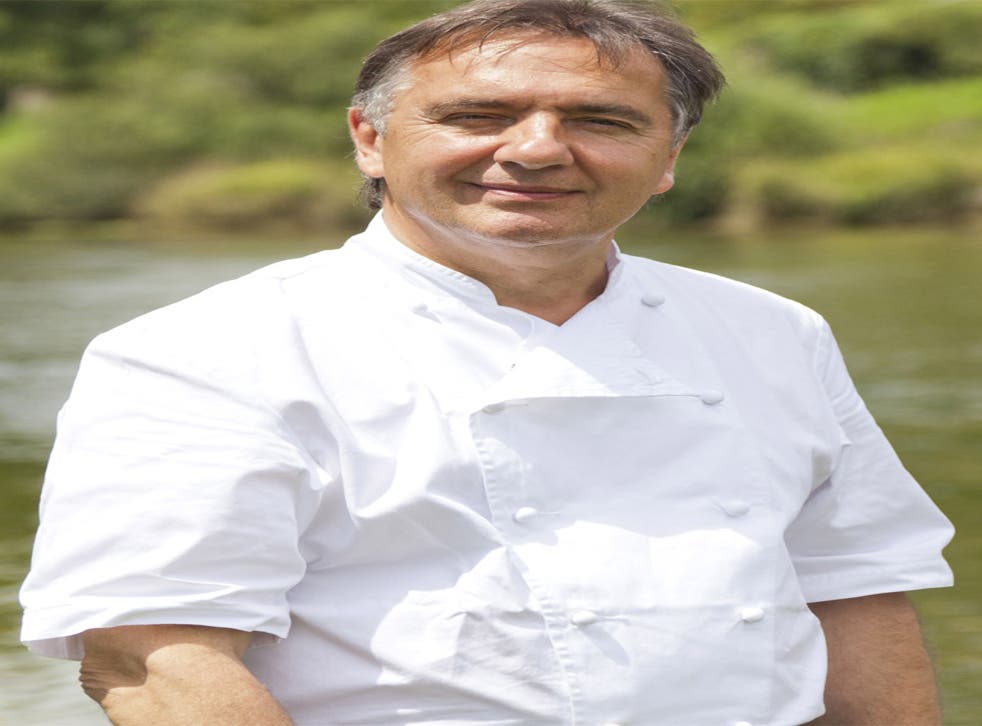 Raymond Blanc's lamb's liver 'risked lives'
Chef's brasserie continued to serve dish despite food poisoning, court is told
A restaurant run by the celebrity chef Raymond Blanc risked killing diners by selling dangerously undercooked meat, a court heard yesterday.
Staff at Brasserie Blanc in Covent Garden, central London, were warned their method for searing lamb's liver was in breach of food-hygiene rules.
One woman had already suffered a serious case of food poisoning after eating the meal.
But the upscale restaurant, part of a chain owned by the Michelin-starred French chef, ignored the warning and continued serving up the dish. After another diner was struck down with a bug the restaurant was banned from selling the liver meal, Westminster Magistrates' Court was told.
"When undercooked, the lamb's liver can likely lead to getting food poisoning, causing vomiting, diarrhoea, in people who eat it", an environmental health officer, Kate Eastland, said.
"If a vulnerable group such as the elderly or young people eat it, it could potentially be life threatening."
The restaurant, located opposite the Royal Opera House, only opened last May and is one of 18 across the country run by Brasseries Blanc Ltd, of which the top chef is a director.
Staff at the Covent Garden branch ignored a warning from Westminster Council that the lamb's liver main course, served with potatoes and green beans, was potentially fatal. Chefs were not cooking the meat at a temperature of at least 70C for two minutes, which is required to kill any bacteria, the court was told.
"On July 3, a colleague sent a letter to them explaining about the concerns of serving liver when it was not cooked through," Ms Eastland said. "It was backed up by evidence from the Food Standards Agency."
The visit had been prompted by a customer reporting three days of sickness on 22 June, after eating at the restaurant a month after it opened.
But staff continued to sell the liver dish, with a note on the menu telling diners it would only be seared before being served. Restaurant bosses withdrew the lamb dish from the whole chain of Blanc Brasseries the day after they were served with a prohibition notice banning the sale of the liver on 9 August.
District Judge Michael Snow criticised the firm – which avoided prosecution because it complied with the terms of the notice – for ignoring advice on hygiene regulations. "There was an imminent risk of injury to health."
He ruled the notice had been correctly served and ordered the restaurant chain to pay prosecution costs of £3,103.
Join our new commenting forum
Join thought-provoking conversations, follow other Independent readers and see their replies