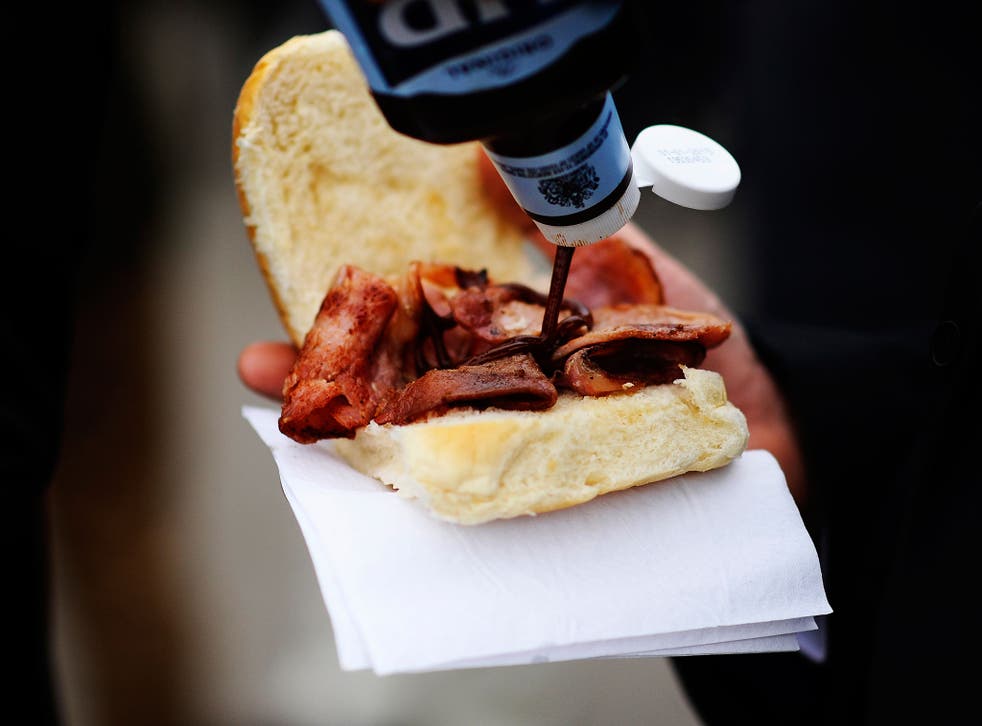 Sales of brown sauce plunge by nearly a fifth
The sauce, typically made from malt vinegar, tomato, dates, tamarind extract, spices and sweeteners, is a favourite accompaniment for full English breakfasts
Sales of brown sauce have plunged by nearly a fifth, according to market research company Mintel.
The company said brown sauce sales had fallen from 16 million kilograms in 2013 to 13 million last year, The Daily Mirror reported.
Mintel's senior food analyst Richard Ford said the decline reflected "changing eating habits".
"The most common reason to forgo table sauces is a typical meal no longer requires them," he said.
Read more: In defence of brown sauce
The sauce, typically made from malt vinegar, tomato, dates, tamarind extract, spices and sweeteners, is a favourite accompaniment for full English breakfasts and is also used on fish and chips, particularly in Edinburgh.
It was invented in 1895 by Nottingham grocer Frederick Gibson Garton, who named it "HP" after being told it was being sold in the Houses of Parliament.
David Price, of the Tavern Company in South Liverpool where an English breakfast costs £6.95, told the Mirror: "We have a bottle of HP Sauce and a bottle of red sauce on every single table and they both go just as quickly. If we don't put brown sauce out people ask us 'where is it?'
In pictures: Britain's favourite comfort food

Show all 10
"We are selling more brown sauce than ever before. It's certainly not dribbling away in our restaurant - people still love it."
However food company Heinz, which owns HP Sauce and the Daddies brand, said Mintel's figures were "at odds with our data and independent analysis".
Mintel said sales of table sauces in general had fallen by five per cent with tomato ketchup down by about six per cent and mayonnaise down two per cent.
About 40 per cent of regular sauce users also said they were trying different sauces, such as piri piri and barbecue.
Register for free to continue reading
Registration is a free and easy way to support our truly independent journalism
By registering, you will also enjoy limited access to Premium articles, exclusive newsletters, commenting, and virtual events with our leading journalists
Already have an account? sign in
Register for free to continue reading
Registration is a free and easy way to support our truly independent journalism
By registering, you will also enjoy limited access to Premium articles, exclusive newsletters, commenting, and virtual events with our leading journalists
Already have an account? sign in
Join our new commenting forum
Join thought-provoking conversations, follow other Independent readers and see their replies