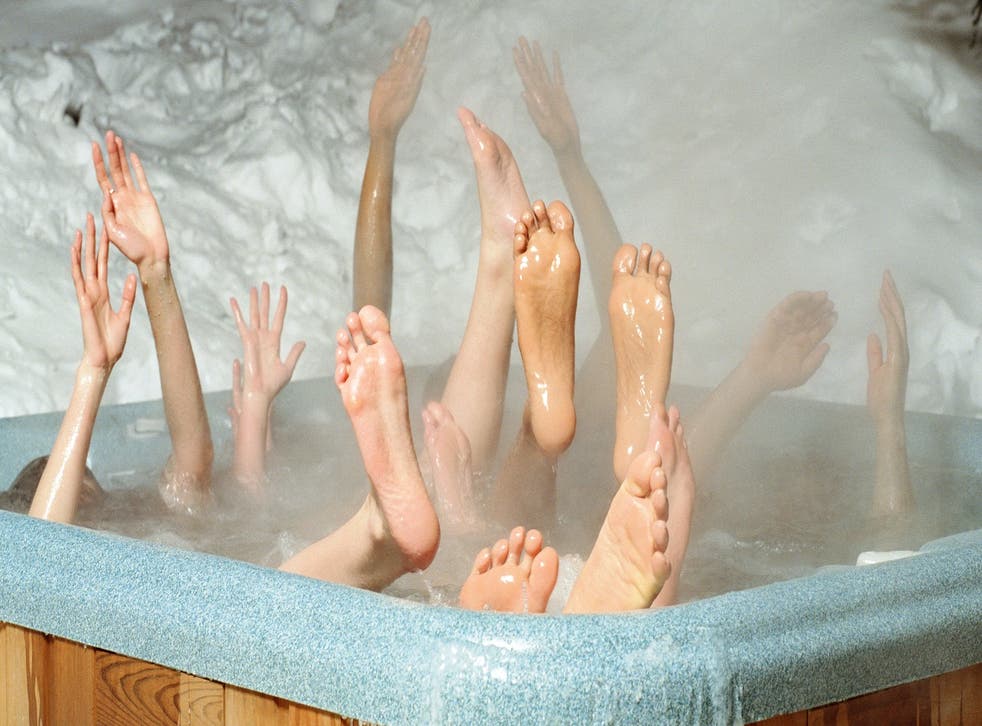 Supper Tub: London's next hot tub thing is a 3-course Peruvian meal with frozen cocktails
Drink bubbles among the bubbles
Because hot tubs are great and should be interpolated anywhere and everywhere, London is to get a pop-up restaurant where you eat amongst the bubbles.
Decadent as hell, Supper Tub invites you to relax in a wood-fired hot tub under the stars, before a three-course South American menu of fresh fish Ceviche, marinated steak and Peruvian chocolate desserts are served tub-side – washed down with frozen Pisco sours.
Open Thursday through Sunday throughout the Summer, Summer Tub will take place on a leafy deck overlooking the Hackney Wick canal.
After-dinner underwater activity will be 'positively encouraged', with waterproof games available should you feel that drunken urge to thrash around in the water.
Supper Tub follows the wildly successful Hot Tub Cinema, which screened classic movies to a partially submerged audience.
There will be three 8-person hot tubs at the pop-up and you can either buy a pair of tickets for it or book out a whole tub.
Supper Tub is the brainchild of Adam Taffler, the man behind Soiree in a Cemetery with Stewart Lee, Burns Baby Burns and Shhh Dating.
Here are the deets:
90 Main Yard, Wallis Road
Hackney Wick
E9 5LN London
Tickets are £45 for three courses and a cocktail - more info on session times here.
Join our new commenting forum
Join thought-provoking conversations, follow other Independent readers and see their replies