The fish that could just save the cod
Fashion for the long-neglected coley helps to take pressure off overfished species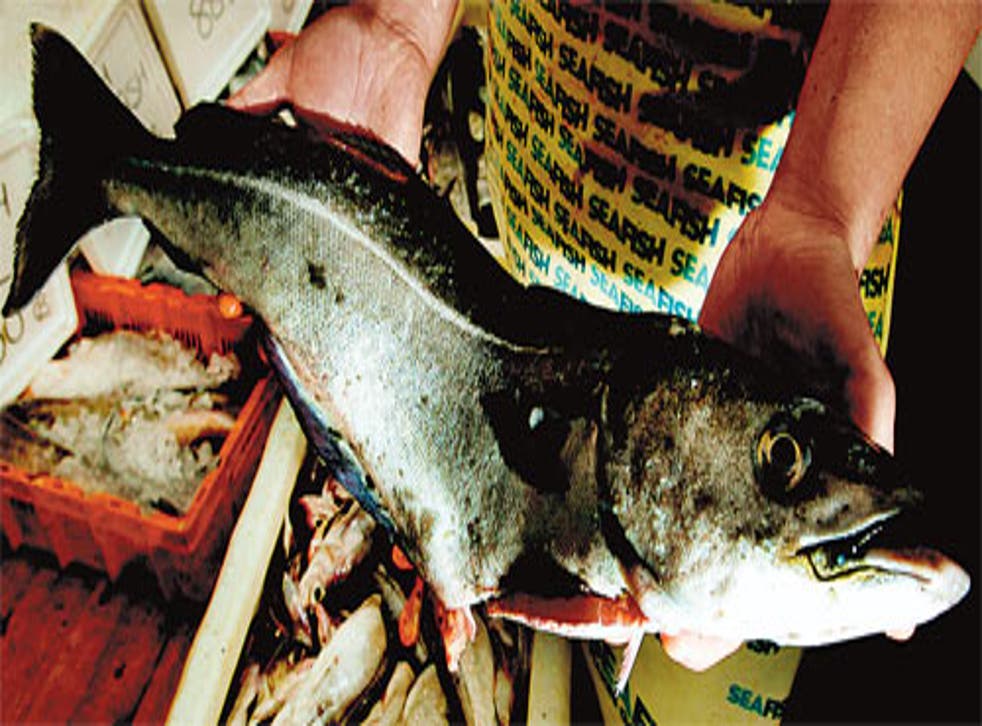 It has long been one of the fish world's least loved species, sought by few save cat lovers splashing out on a treat for their over-fed felines. Its greying complexion traditionally led those seeking a Friday-night alternative to over-fished cod to give it the cold shoulder in favour of gleaming white hake or even the new pretender, Cornish pollack.
But coley is making a comeback under the aegis of some of Britain's top chefs and the UK's most upmarket grocery chain. Waitrose is championing coley as the ethical fish of choice for 2008. The chain, which became the only supermarket to stock fresh coley when it started selling fillets from its fish counters last week, promises that its line-caught stocks, fished from Icelandic waters, will bear little resemblance to the unpopular off-white frozen variety.
Tom Aikens, a Michelin-starred chef, has plans to put coley on the menu at his new London fish restaurant, Tom's Place. "It's a nice, sweet-tasting fish with a light texture, very similar to cod. It's a very good alternative, and serving it will take pressure off existing cod stocks," he said.
Thanks to the coley's decades-long image problem, stocks have thrived, making it one of the safest options for anyone worried about over-fished species such as Atlantic cod or halibut. Coley sales slumped by 11 per cent last year according to figures compiled for Seafish, the fishing industry body, continuing a regular annual decline.
Not that coley, which is part of the cod family, has always been unloved: in the 19th century it was known by more than 50 different regional names, including greylord, gilpin and codfish. Today, though, it usually has to make do with just the one, though the Scots know it better as saithe.
Hugh Fearnley-Whittingstall is another cook full of praise for coley. He called a meal cooked with a freshly cooked coley possibly his "best fish supper ever" in The River Cottage Fish Book. He thinks the problem is that coley has "somehow, over time, slipped from our consciousness".
Quentin Clark, a senior fish buyer at Waitrose, said that their coley would be "much whiter" than frozen varieties because it had been line caught and would be sold fresh. "It's a very different eating experience," he added. As well as being more sustainable, Waitrose coley will be up to 40 per cent cheaper than cod, selling for £9.99 a kilo compared with £16.99 for the chain's prime cod fillets. The wholesale price of cod has soared by almost two-thirds over the past decade and is tipped to rise a further 12 per cent, to more than £7.30 a kilo.
Phil MacMullen, Seafish's head of environment, pointed out that coley is much more loved on the Continent, and is particularly appreciated in Norway. "The introduction of coley at Waitrose will not only help alleviate pressure on other species but encourage consumers to enjoy the delights of a lesser-known seafood," he said.
Register for free to continue reading
Registration is a free and easy way to support our truly independent journalism
By registering, you will also enjoy limited access to Premium articles, exclusive newsletters, commenting, and virtual events with our leading journalists
Already have an account? sign in
Register for free to continue reading
Registration is a free and easy way to support our truly independent journalism
By registering, you will also enjoy limited access to Premium articles, exclusive newsletters, commenting, and virtual events with our leading journalists
Already have an account? sign in
Join our new commenting forum
Join thought-provoking conversations, follow other Independent readers and see their replies