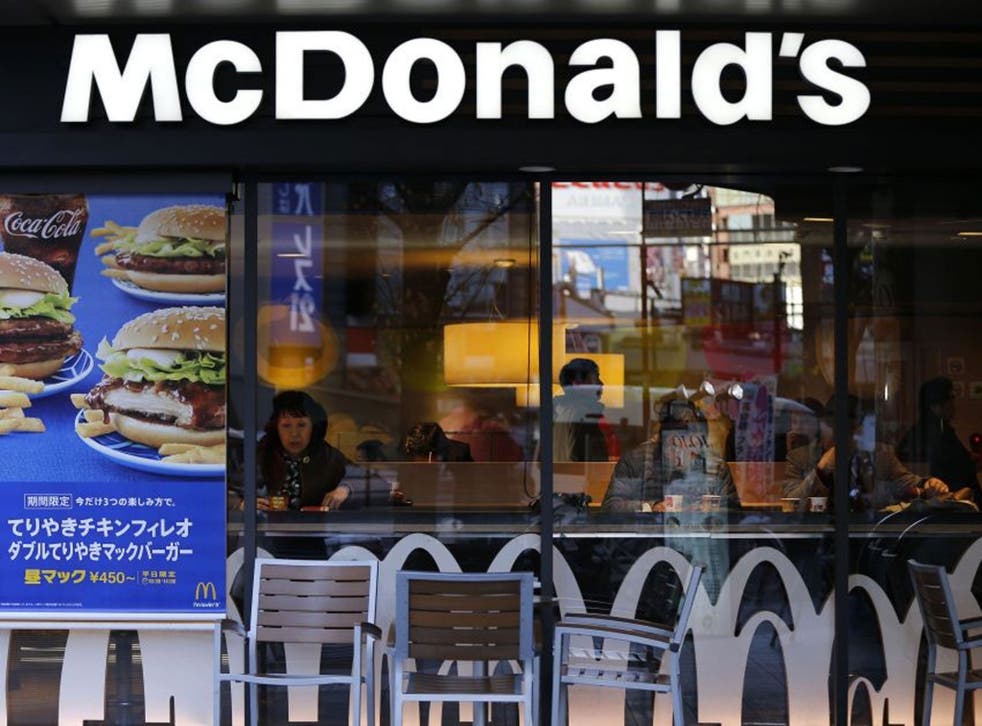 The McDonald's Secret Menu is real – here are the things you never knew you could order
An anonymous McDonald's manager told Reddit about the restaurant's much speculated Secret Menu, finally confirming its existence
Alice Harrold
Sunday 19 July 2015 01:03 Comments
A McDonald's manager has revealed all to Reddit, including confirming that the once-mythical McDonald's Secret Menu does in fact exist.
You can order an entire range of designer meals from McDonald's which can't be found anywhere on the actual menu.
The 24-year-old shift manager from Scotland did an anonymous "Ask Me Anything" on Reddit in which she revealed what it is like to work for the biggest fast food empire.
One redditor asked, "Can you confirm the validity of the 'Secret Menu'?"
"You can order from the 'Secret Menu'," the manager confirmed. "Just like with any of our sandwiches, you can add, remove or change ingredients by special request. These are called 'grill orders'."
Staff at McDonald's may not know the secret inventions by name, she explained, although if you describe them and pay for all the ingredients they should make them for you.
The Secret Menu items weren't invented by anyone at McDonald's. "It's just a random person's guide to burgers you could potentially 'hack' at McDonald's," she said.
Secret Menu items include 'The Land, Sea and Air' which combines beef, fish, and chicken in one monstrous burger. It is a Big Mac with both a Fillet-o-Fish and a chicken burger placed inside it.
The 'Monster Mac' is a BigMac with eight burgers in it and more of a challenge than a choice. You can wash it down with a Neopolitan Shake – a three flavour milshake of chocolate, strawberry and vanilla.
The 'McGangBang', a McChicken Sandwich inside a Double Cheeseburger, is the most well-known "secret" order.
McDonald's meals around the world

Show all 14
"The items marketed as 'healthy options' are worse than you'd think," the manager said when asked about nutrion.
"Deep fried chicken goes into the wraps, the veggie patties are deep fried, and the salad dressings are filled with rubbish."
"The meat however, is good and is freshly grilled. It's 100% local beef flank and doesn't even use any binders like egg or rusk that you'd find even in the 'good brands' from the supermarket."
McDonald's milk is organic and the eggs are free range. The chicken on the other hand comes frozen from Thailand.
When asked if there is anything that customers should avoid ordering, the manager said, "DON'T order the grilled chicken. It's horrible, frozen chicken that we defrost and steam and it's a bit gelatinous."
The anonymous manager also described one of the most intense customers she has served: "We had a man go absolutely MENTAL because we ended our contract with Heinz and he didn't like our new McCormick ketchup supplier."
"He literally acted as if it was all my fault, threw his food around, screamed and cried... he wasn't even joking. It was hilarious and disturbing."
Register for free to continue reading
Registration is a free and easy way to support our truly independent journalism
By registering, you will also enjoy limited access to Premium articles, exclusive newsletters, commenting, and virtual events with our leading journalists
Already have an account? sign in
Join our new commenting forum
Join thought-provoking conversations, follow other Independent readers and see their replies