The Independent's journalism is supported by our readers. When you purchase through links on our site, we may earn commission.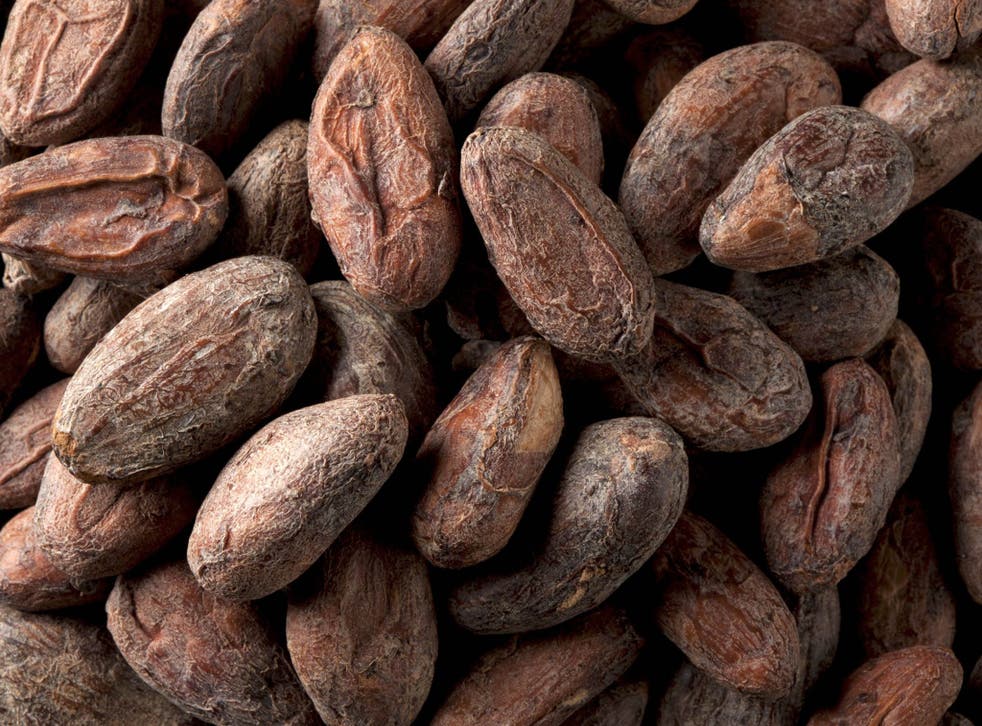 The new chocolate pill, that is actually good for you
The coca extract in the nutritional supplement is said to improve blood circulation
Emma Henderson
Saturday 21 November 2015 15:42 Comments
There is now a new way to eat chocolate, in the form of a pill, which is healthy and even calorie-free, according to research.
The coca extract in the nutritional supplement, which includes the compound flavanols, is said to improve blood circulation and help keep a healthy heart, but is certainly not as enjoyable as the usual way we eat chocolate.
Sweet makers are making more of these supplements with the extract flavanols, while the world's leading manufacturer of chocolate and cocoa, Barry Callebaut is planning to release flavanols pills.
These pills have already been approved by European health authorities who have agreed that they help the health of the heart.
Callebaut, which supplies the chocolate for Magnum ice-creams, has said it will team up with French nutrition supplement maker Naturex to produce and sell an extract of flavanols.
Two of the largest chocolate making companies, Mondelez International Inc. – which makes Cadbury Dairy Milk chocolate - and Marcs Inc. are considering European sales of a range of flavanols capsules and powders.
Scientific advice on chocolate
Mondelez International Inc. is researching the benefits of flavanols in the hope of potentially using it in their products in the future.
In May, Mars announced a five year study with Harvard University researchers to look more closely into the health benefits of flavanols.
Mars's website claims that if their own capsule containing flavanols, called CocoaVia is taken daily, it promotes good health as they encourage blood flow.
EU food safety officials have said that 200 milligrams of cocoa flavanols does improve the flow of bloody circulation.
In order to get 200 milligrams of flavanols, people would need to eat roughly two dark chocolate bars. This would mean consuming about 350 calories and 20 grams of fat. Or four bars of milk chocolate, which would mean around 900 calories and 50 grams of fat, says Mars.
Health news in pictures

Show all 40
The pills allow people to get a larger amount of flavanols, without the added calories and fat, which makes chocolate so unhealthy.
The sales of healthy heart supplements with CocoaVia in them have doubled the sales of dark chocolate and tripled the sales of milk chocolate in the last five years, according to the research company, Euromonitor.
CocoaVia has been available in America since 2010, and has led to smaller companies launching their own copy version of the supplement.
Other confectioners say they are not interested in taking the fun out of chocolate. The makers of Lindt chocolate will not be making cocoa supplements because they focus on indulgence.
While Nestle said they will investigate more into flavanols, but don't plan to create their own pills.
Marion Nestle, a nutrition professor at New York University says: "Supplements appeal to human's sense of control over their own healthy and hard-wired magical thinking that they might do some good."
Lauren Bandy, a Euromonitor nutritionist analyst says the supplements will be more popular with older people, who are more concerned about the health of their heart.
Ms Bandy went on to say that flavanols "is far from some kind of magic bullet solution to heart disease that some imply. If you take the chocolate out of cocoa, it's not very attractive."
Register for free to continue reading
Registration is a free and easy way to support our truly independent journalism
By registering, you will also enjoy limited access to Premium articles, exclusive newsletters, commenting, and virtual events with our leading journalists
Already have an account? sign in
Join our new commenting forum
Join thought-provoking conversations, follow other Independent readers and see their replies